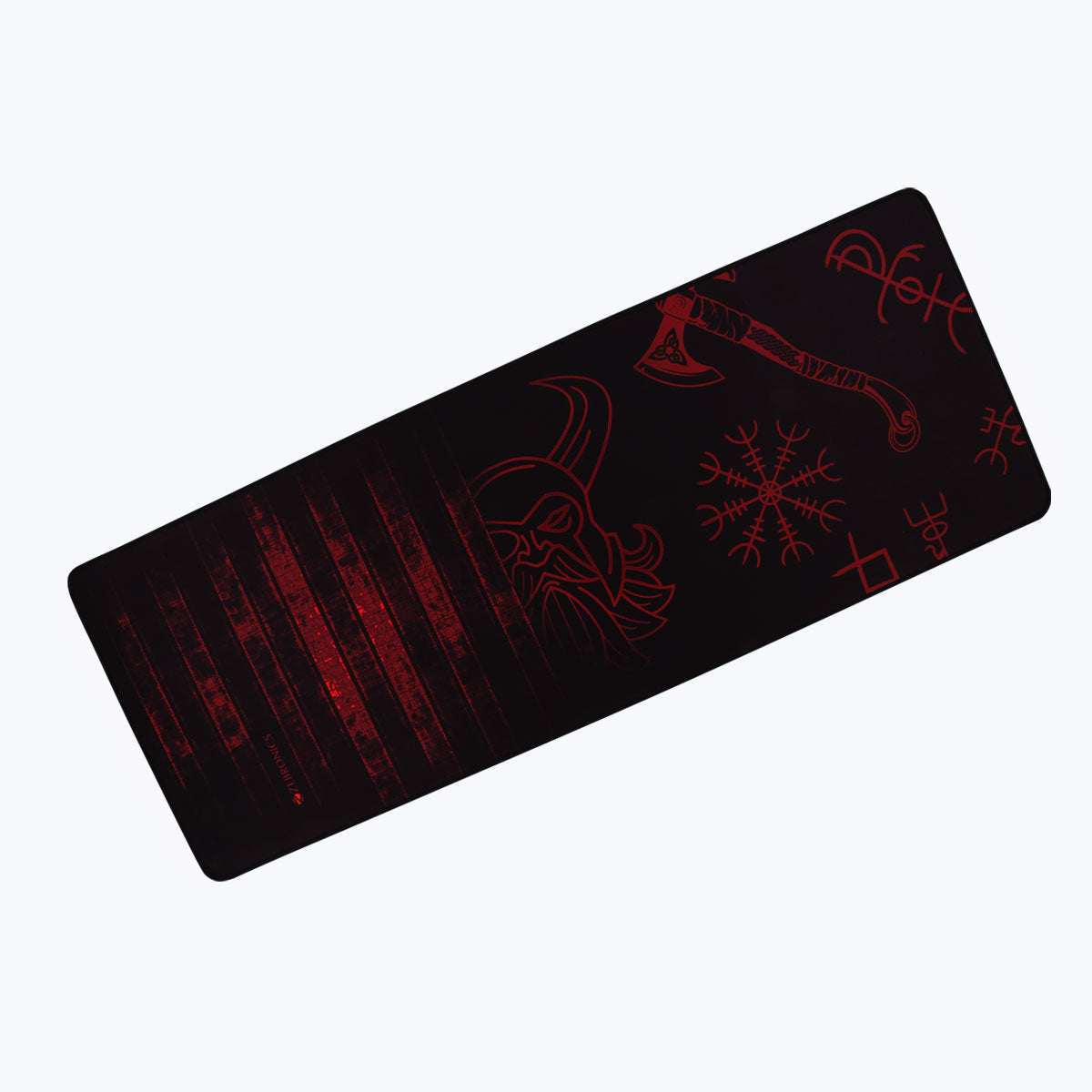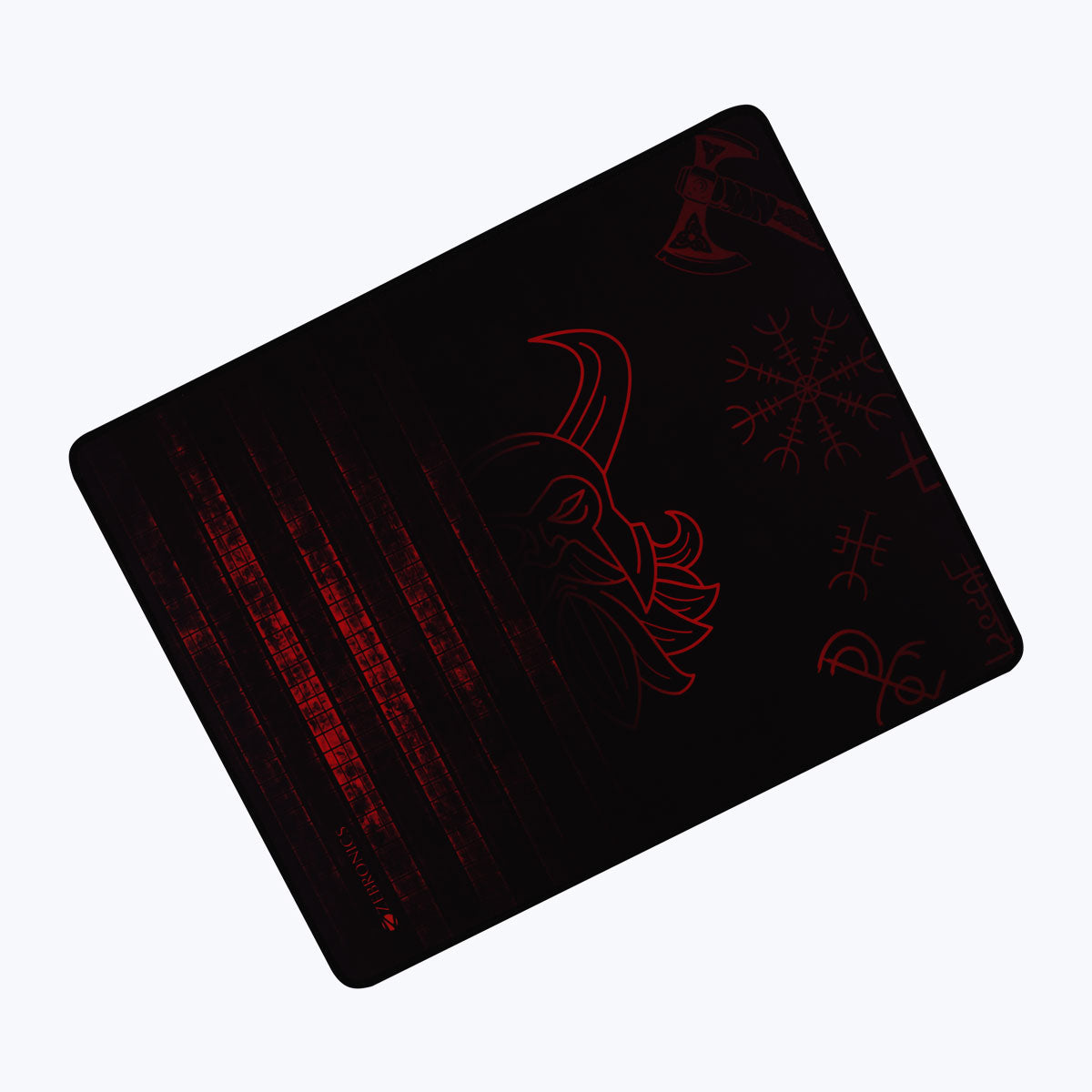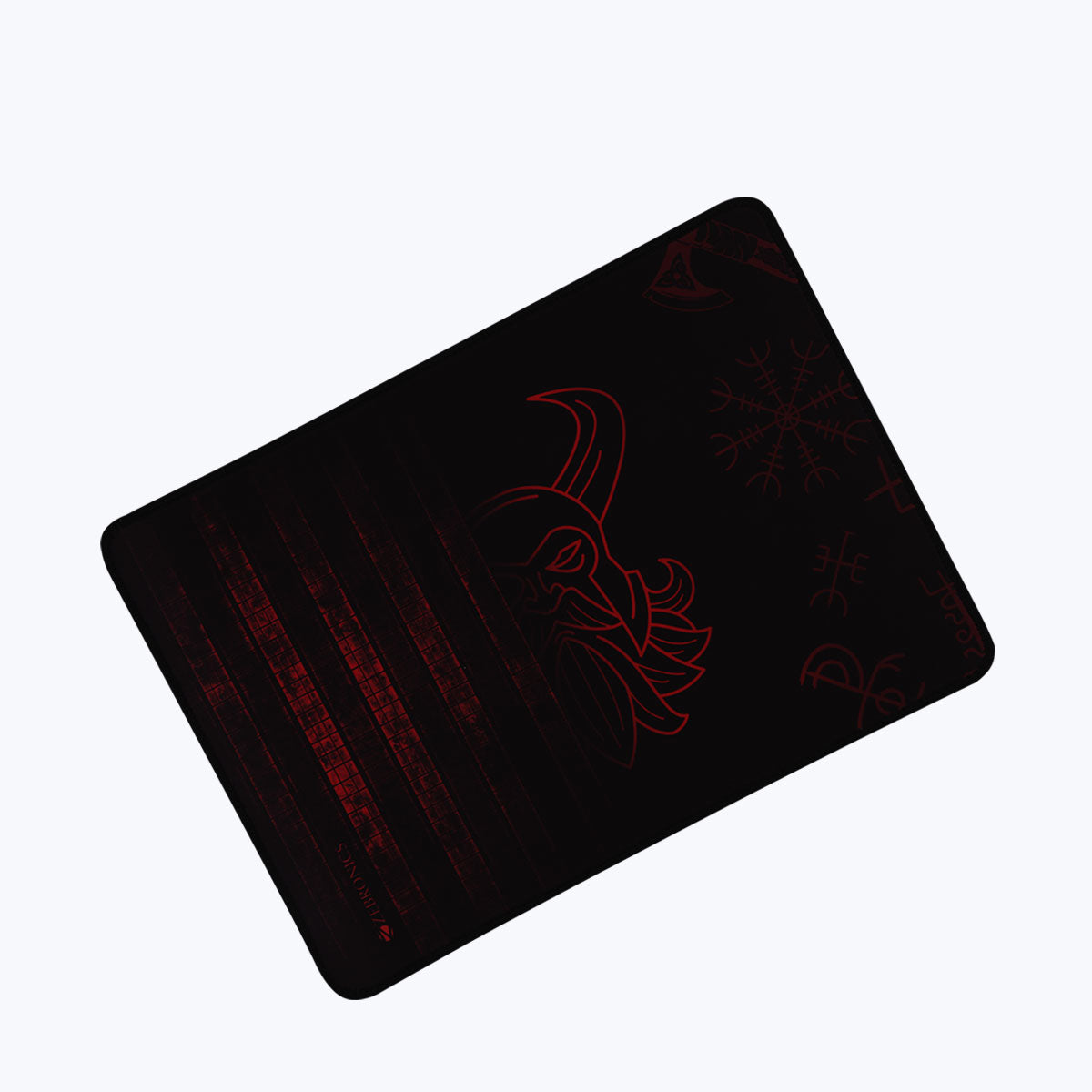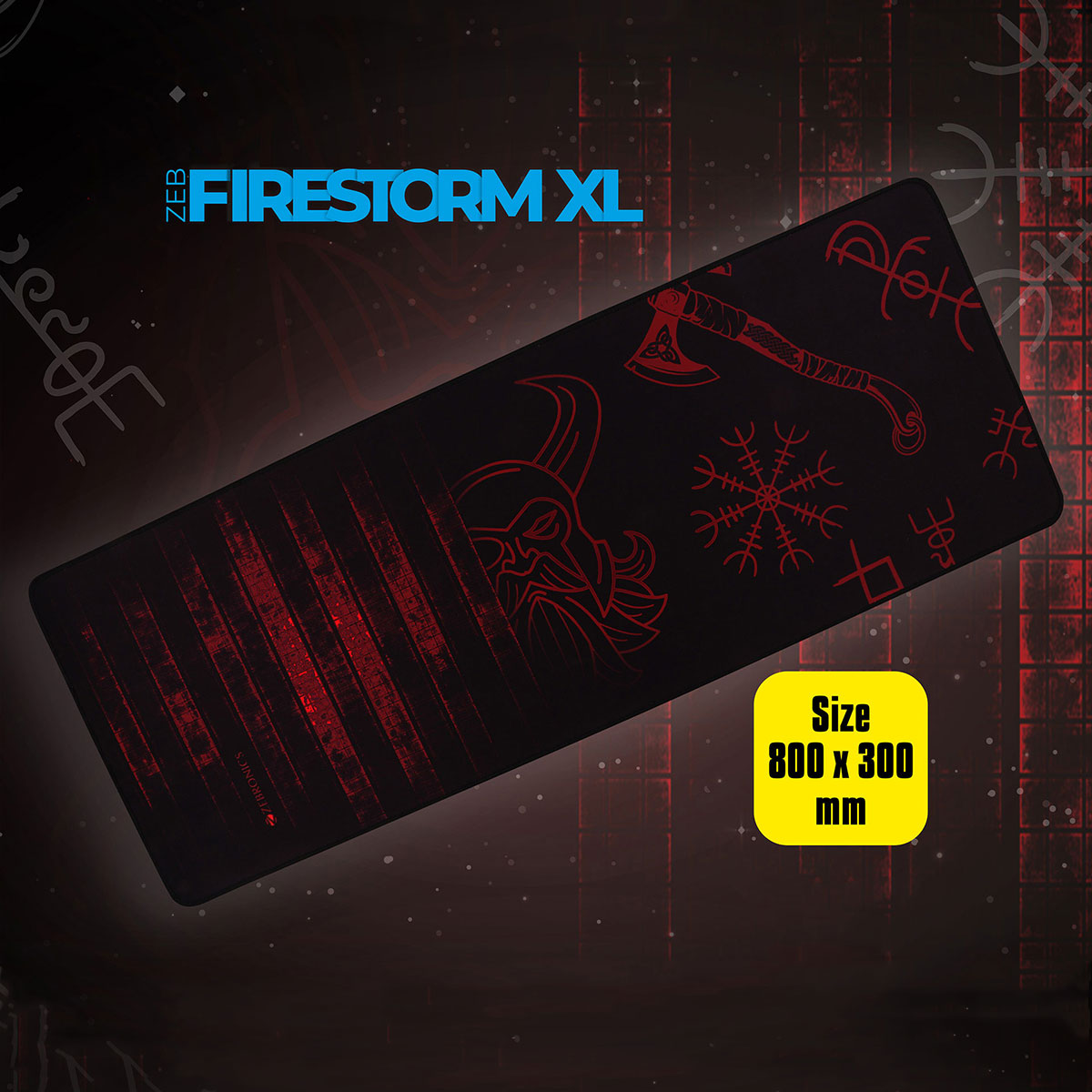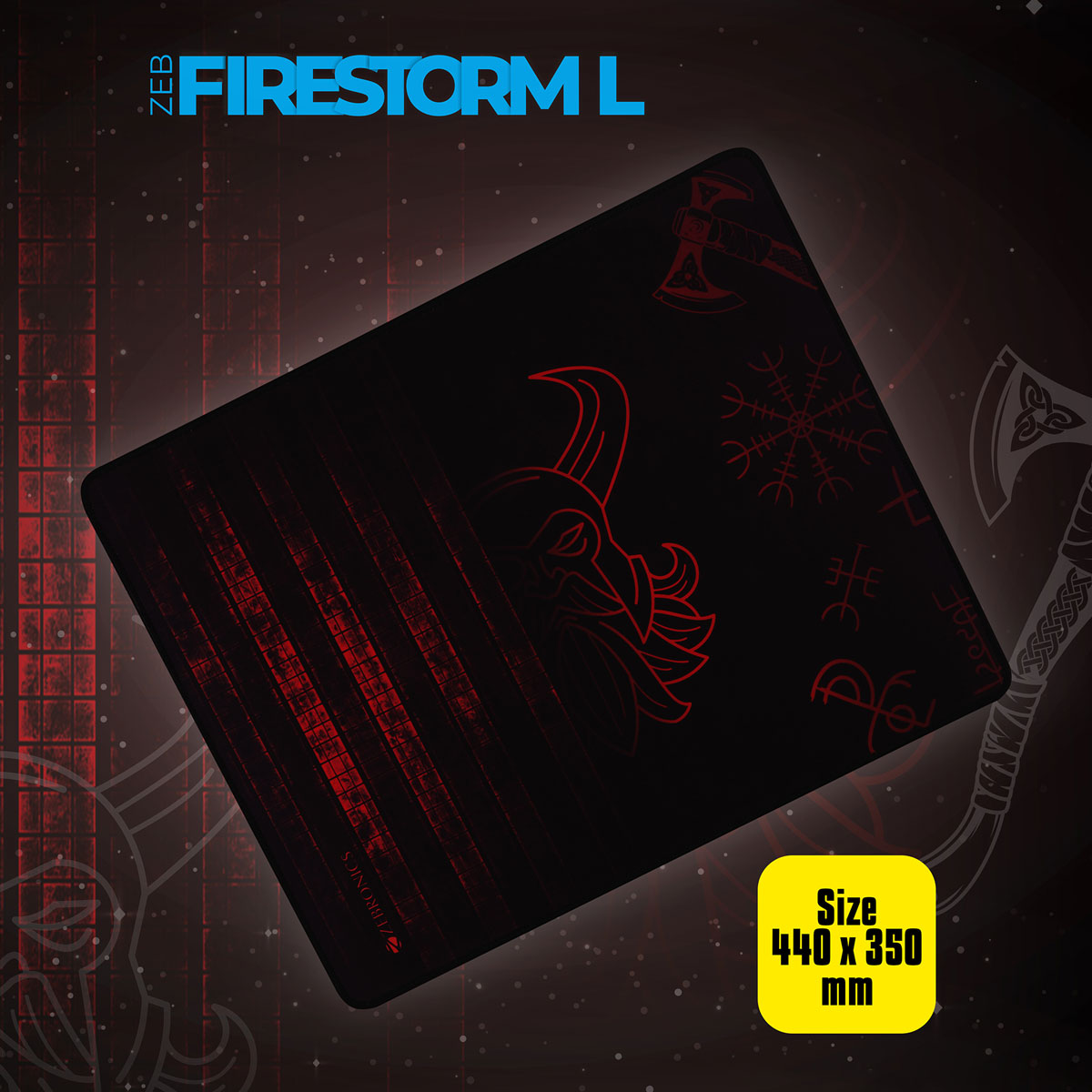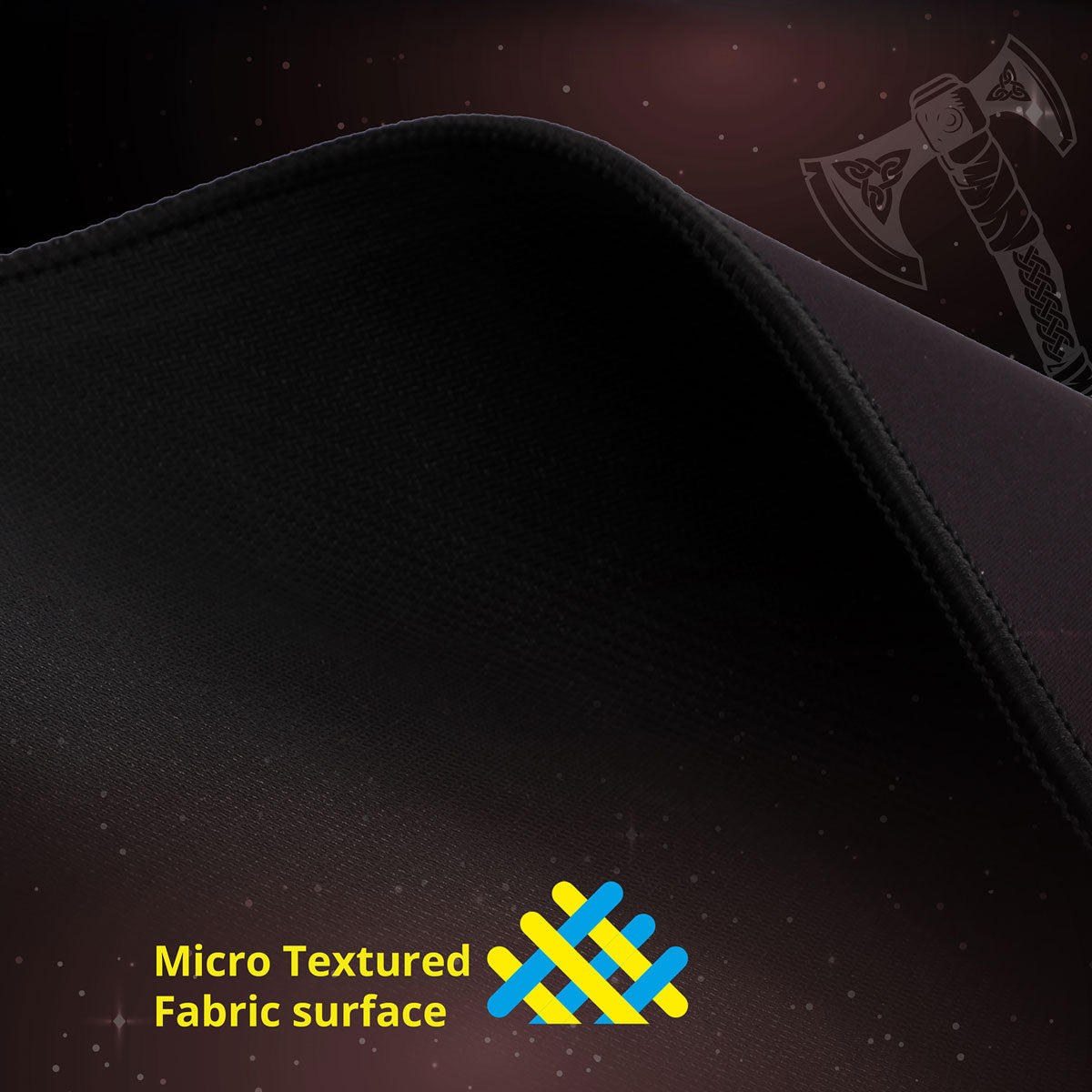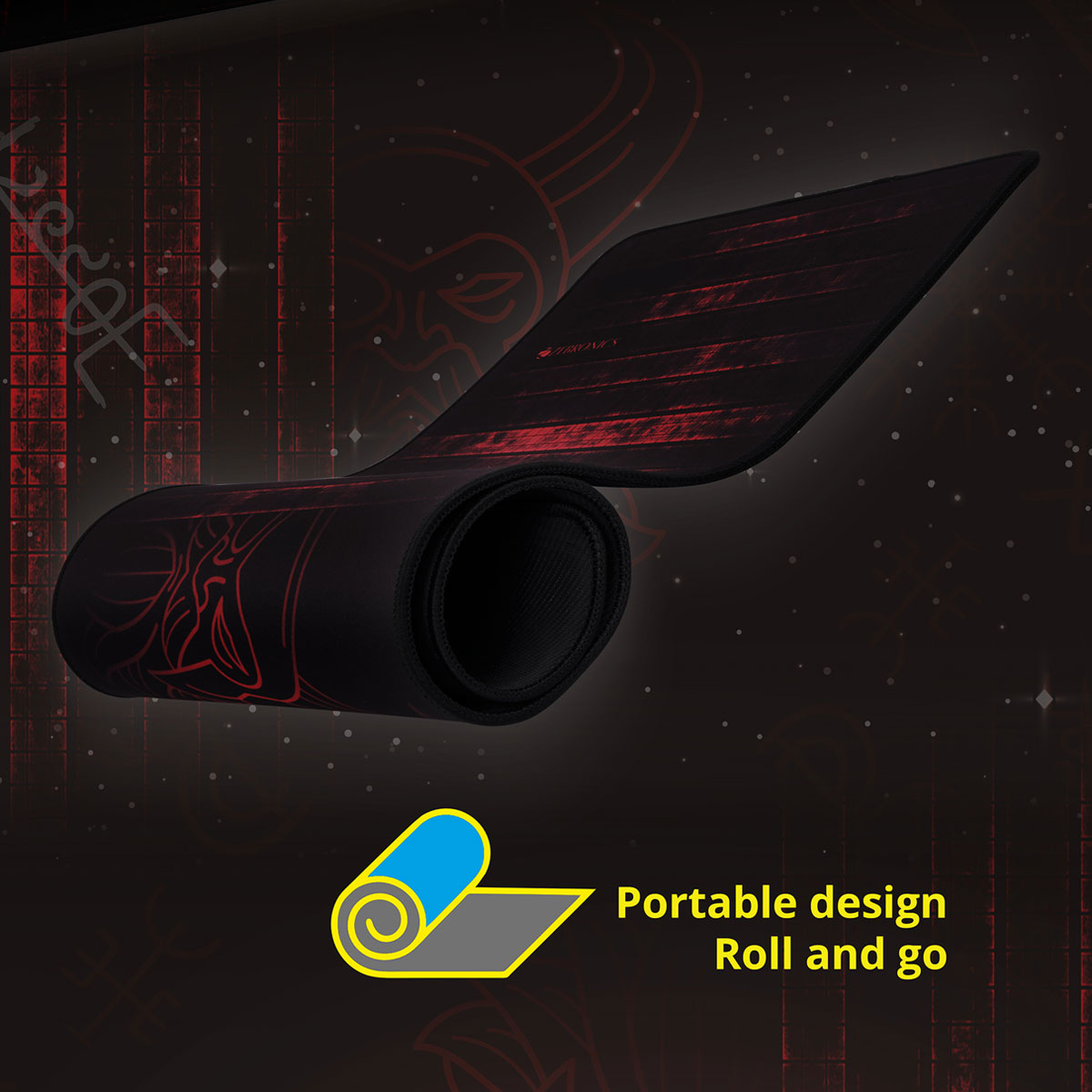 Zeb-Firestorm
---
Gaming Mouse pad
Available in 3 sizes
Advanced surface design speed adn precision
Portable design roll and go
Micro Textured Fabric surface
4mm thickness with antislip rubber base
Product Type: Gaming Mousepad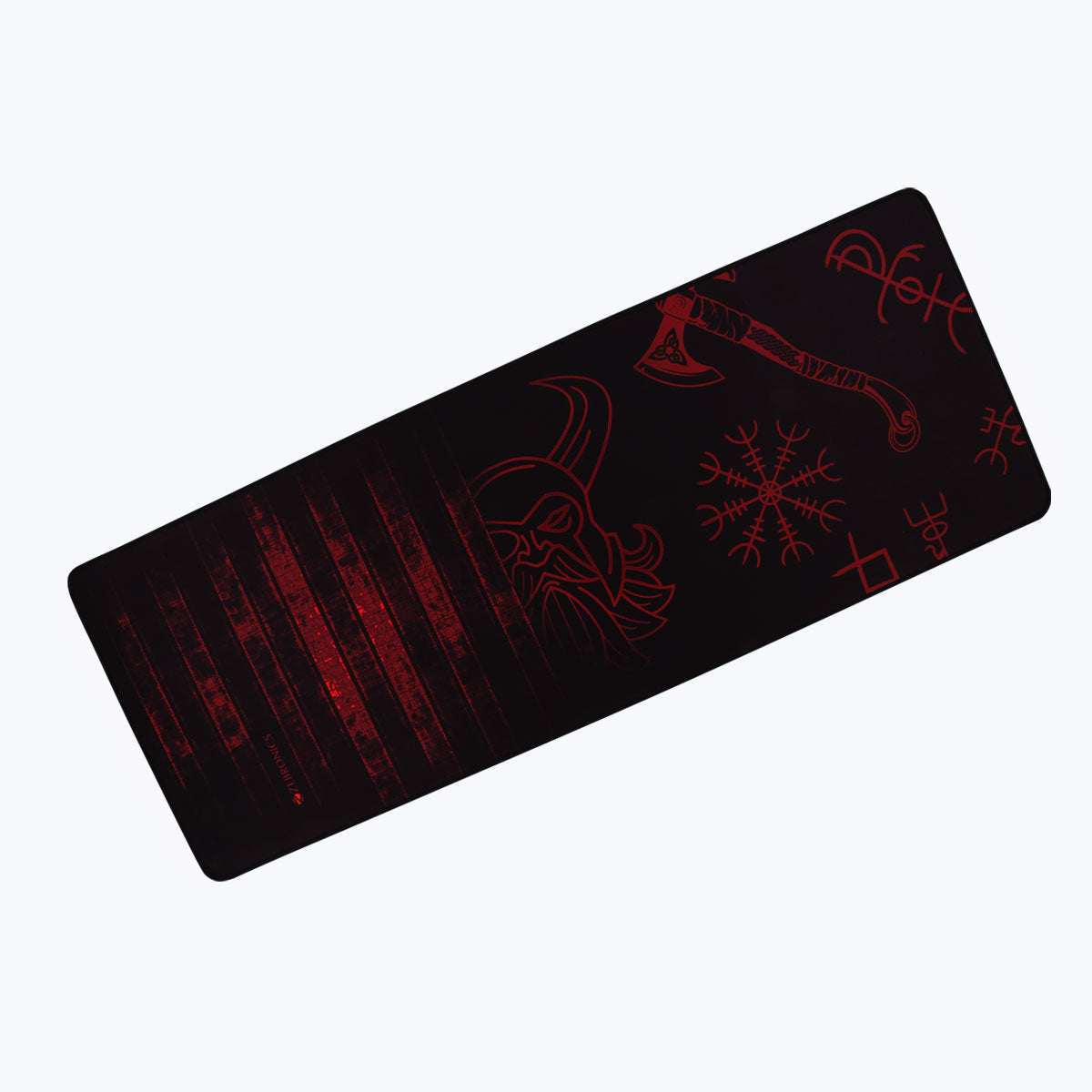 Give your mouse the speed and precision both with the ZEB-Firestorm range of mouse pads. This mouse pad with its unique surface design can give accurate tracking even with blistering fast mouse movements. The mouse pad is also very rugged in design, which is made to last long.
The mousepad comes with advanced surface design which provides both speed and precision at the same time.
The mouse pad comes in a soft material, which can be easily rolled for storage and portability
It comes with a micro texture fabric surface which provides the best mouse pointer tracking with optimal surface design.
The mousepad comes in a thick and comfortable design, it provides good support for your hand and also has an anti-slip rubber base



Features

| | | |
| --- | --- | --- |
| | | |
| | ZEB-FIRESTORM XL | |
| | Product Dimension   | 800 x 300 x 4mm |
| | Package Dimension   | 80 x 80 x 310 mm |
| | Net weight    | 560g |
| | ZEB-FIRESTORM L | |
| | Product Dimension    | 440 x 350 x 4mm |
| | Package Dimension   | 70 x 70 x 360 mm |
| | Net weight     | 320g |
| | ZEB-FIRESTORM      | |
| | Product Dimension | 350 x 250 x 4mm |
| | Package Dimension  | 60 x 60 x 260 mm |
| | Net weight | 190g |
| | | |
|   | Country of Origin | Peoples Republic of China |