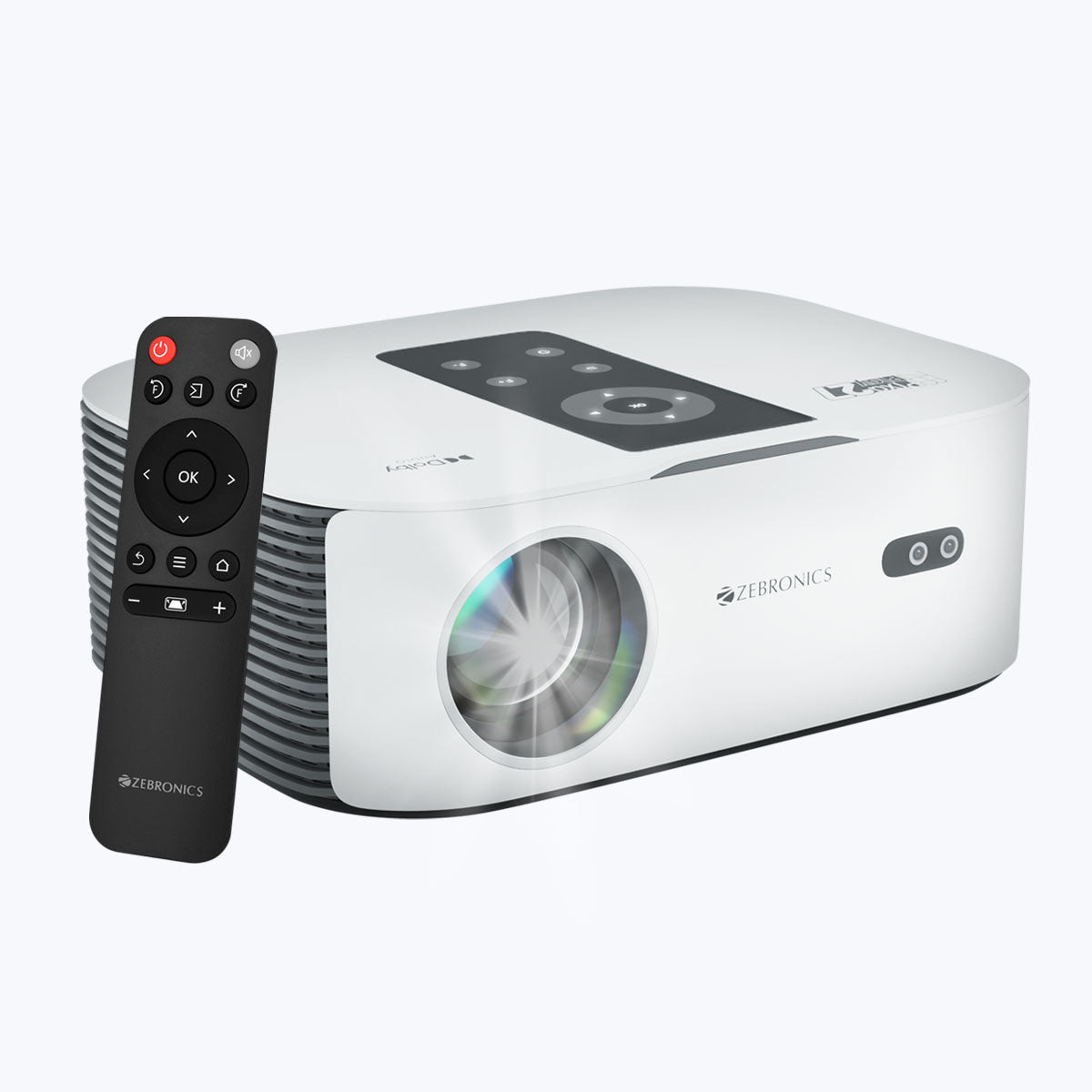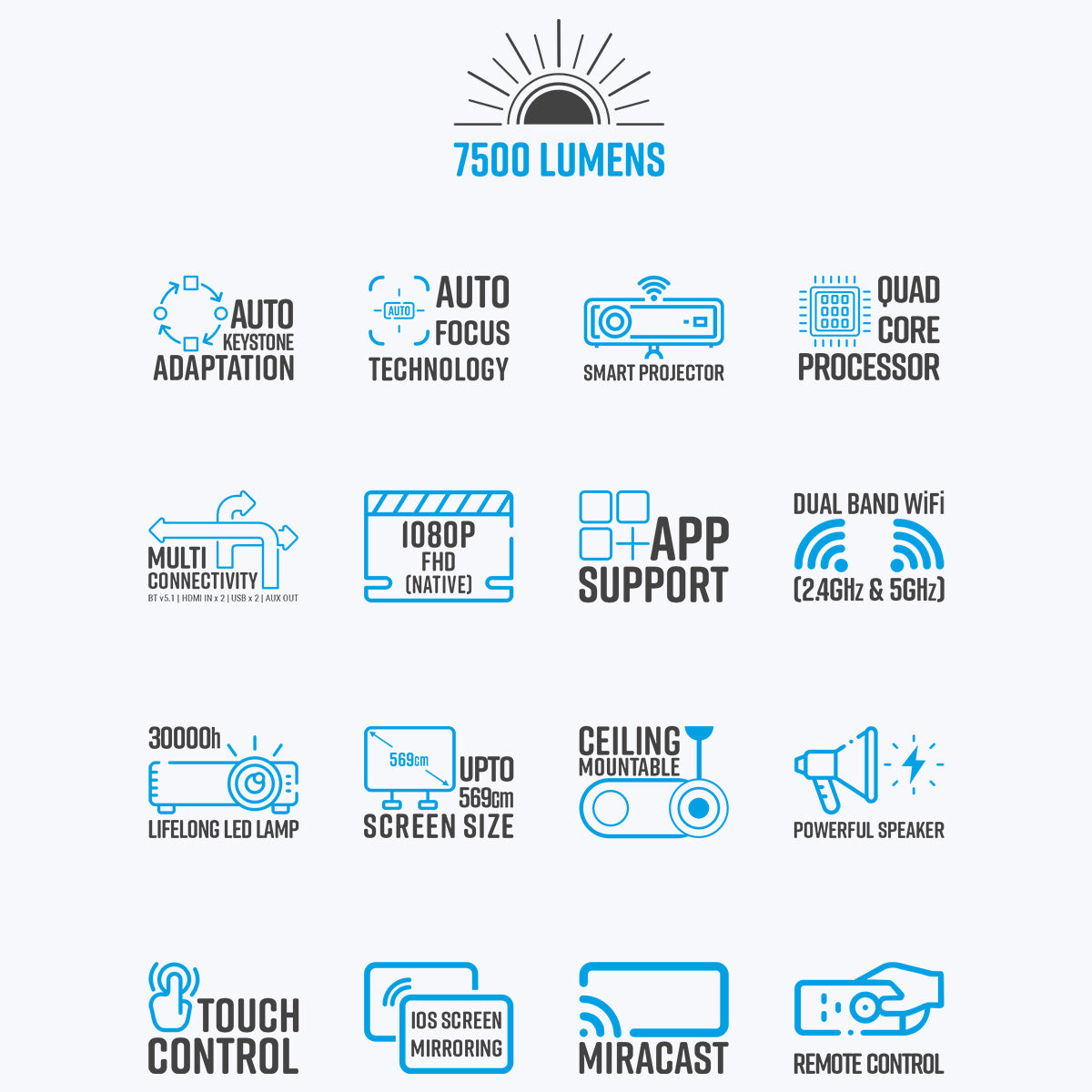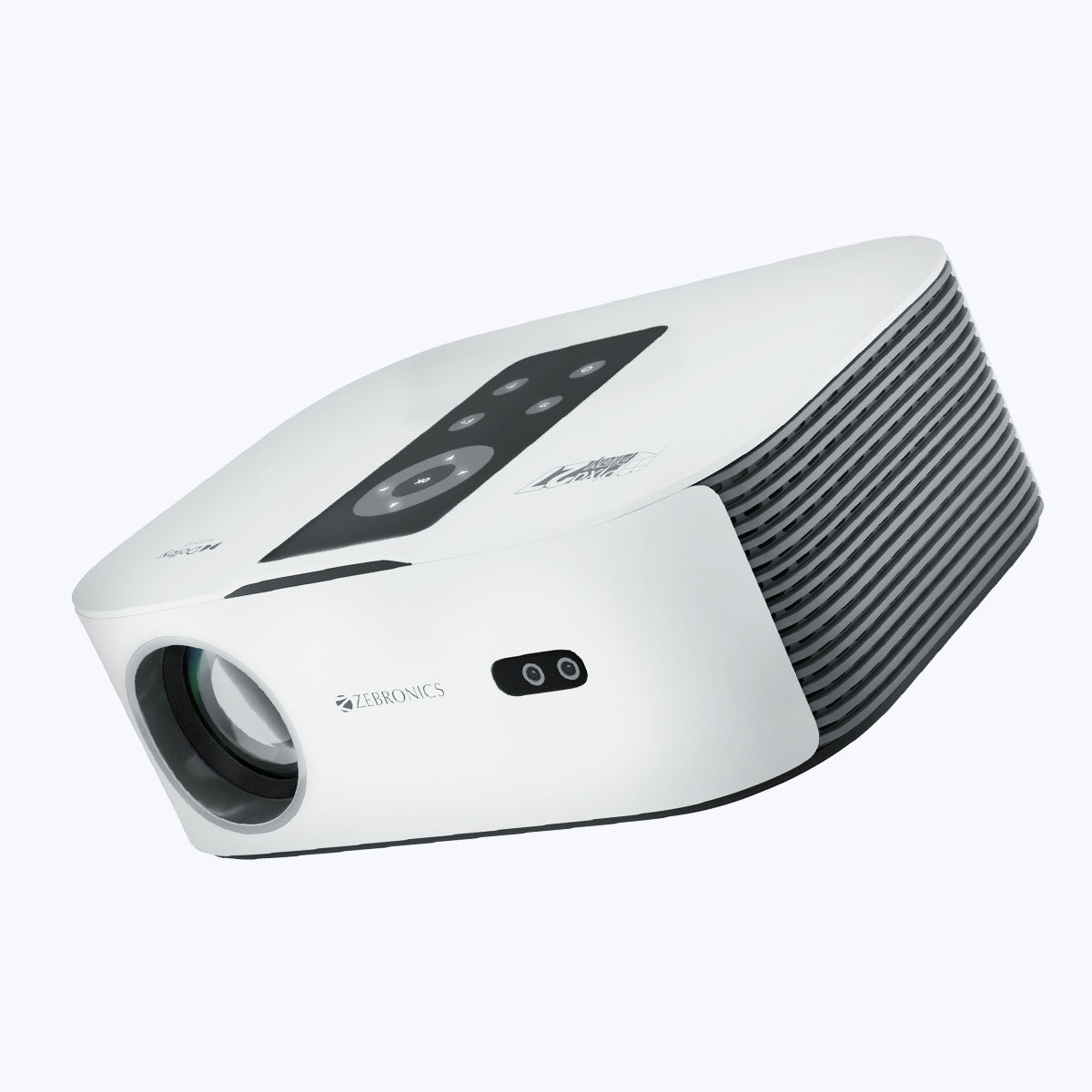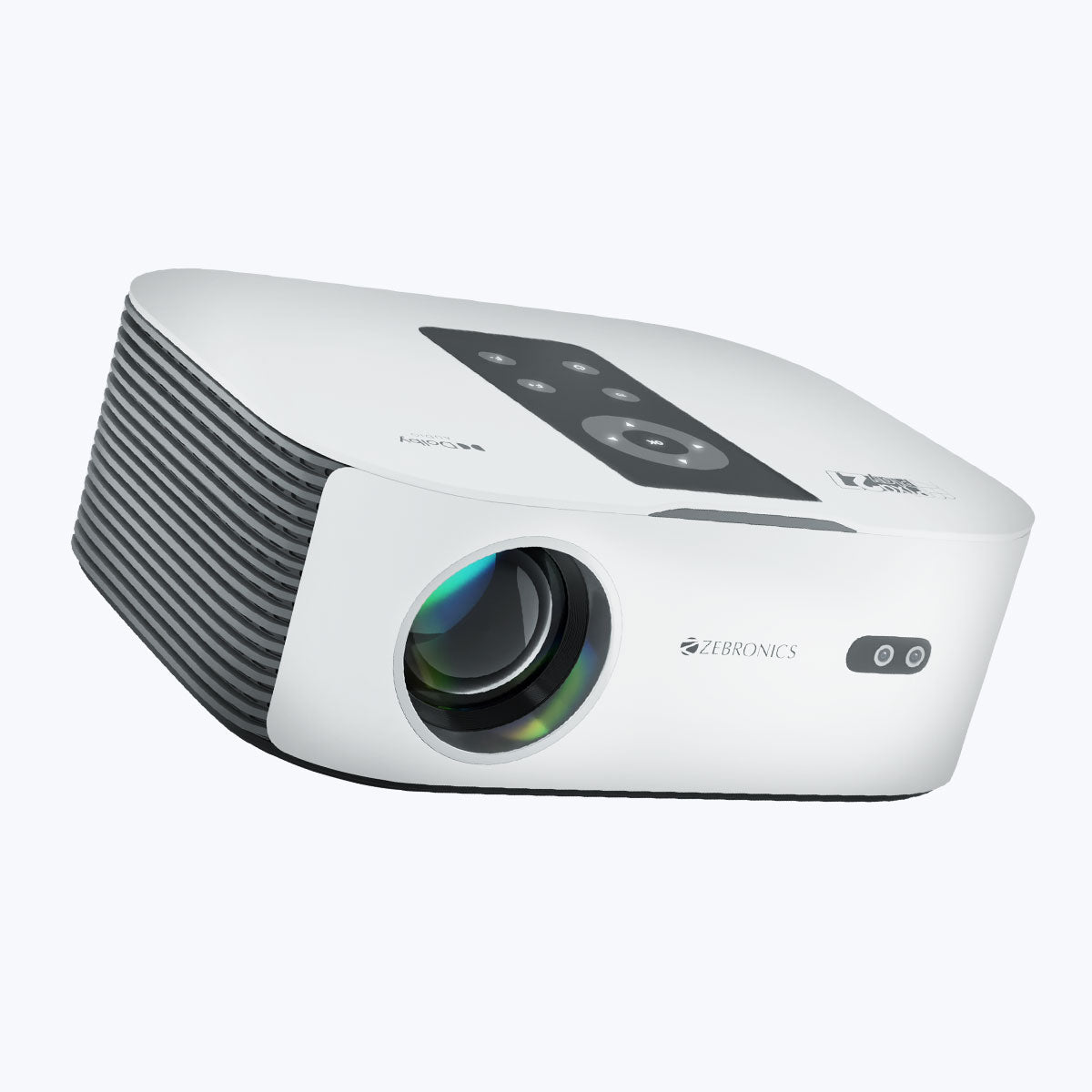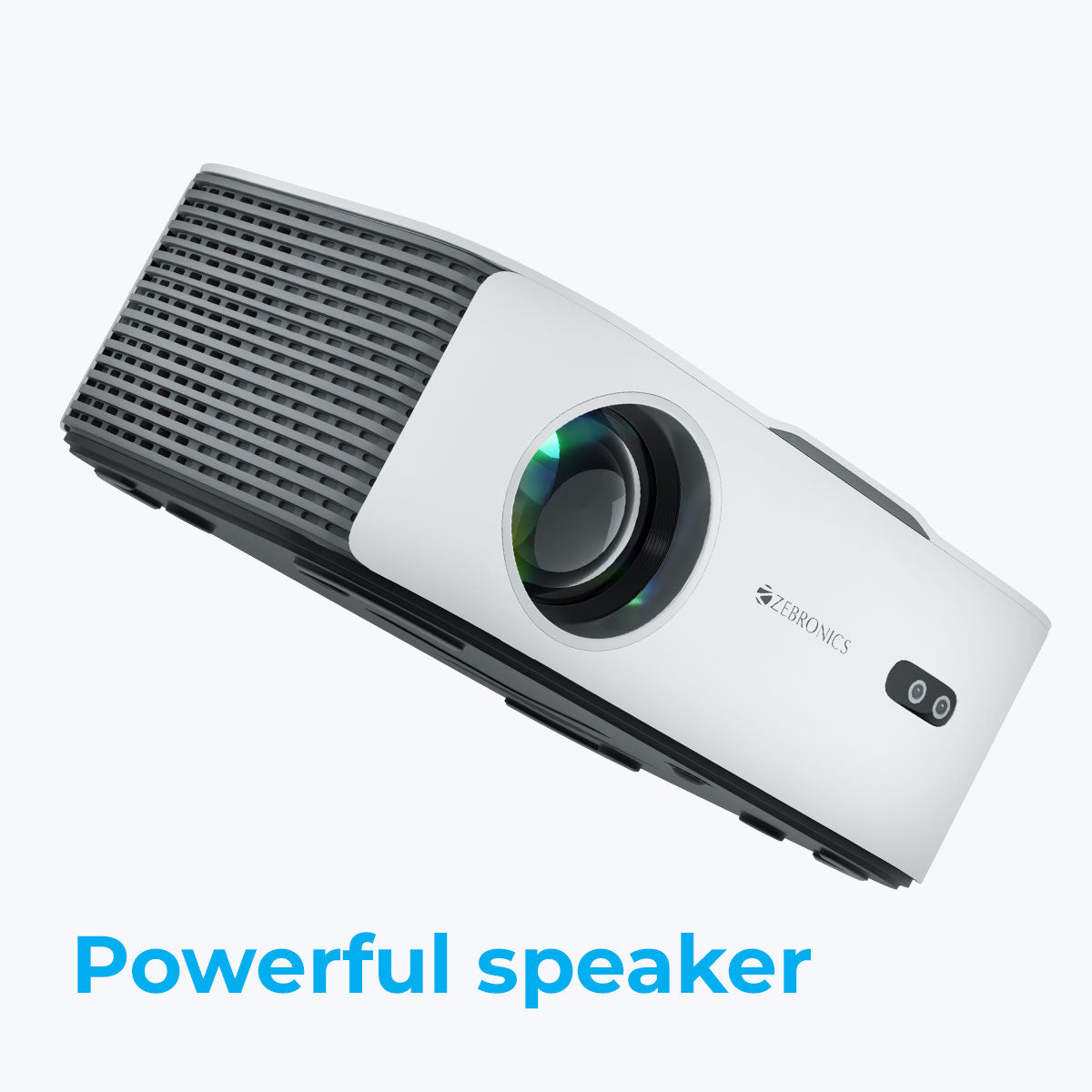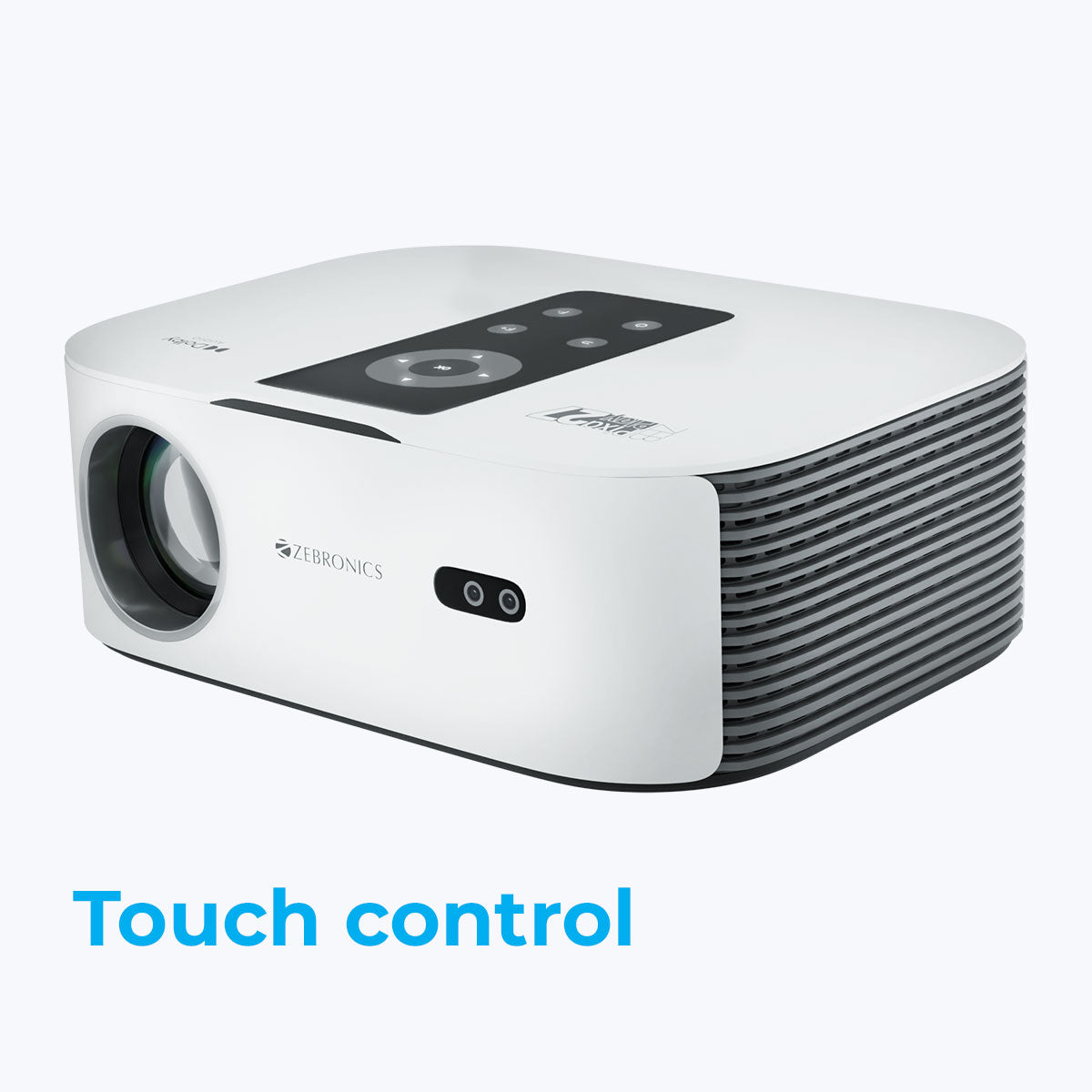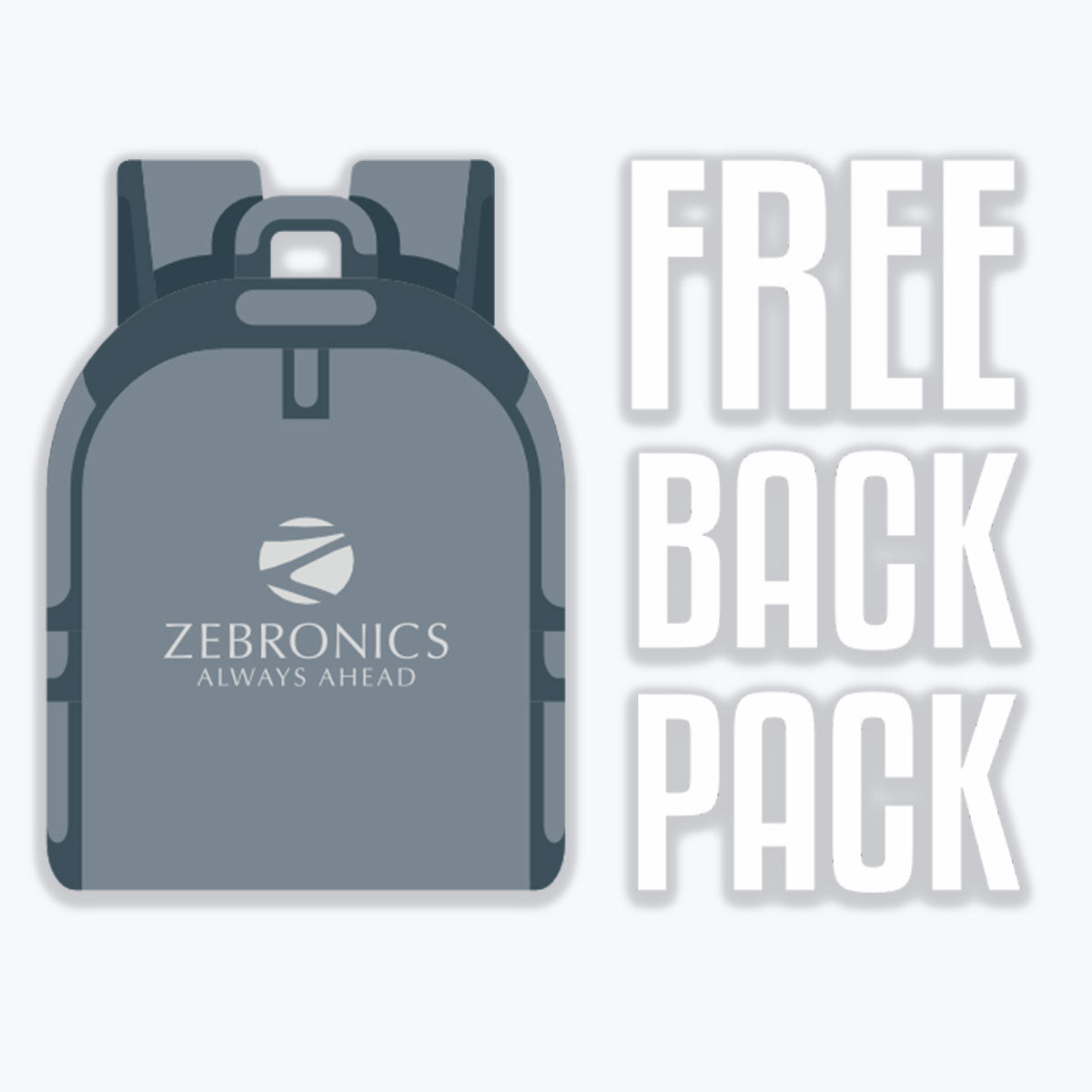 Zeb-PixaPlay 27
---
Multi Connectivity (BT v5.1 | HDMI IN x 2 USB x 2 | AUX OUT)
Home Theater Projectors for Movies TV & Gaming etc..
Powerful Speaker
Wide Compatibility
Ceiling Mountable
Remote Control
Electronics Focus (via remote or Projector)
Auto Focus Technology
Auto Keystone Adaptation
Miracast
Dual band Connectivity (2.4GHz & 5GHz)
FHD 1080p (Native)
30,000h lifelong LED lamp
APP Support
Quad Core Processor
Touch Control
IOS Screen mirroring
Product Type: LED Projector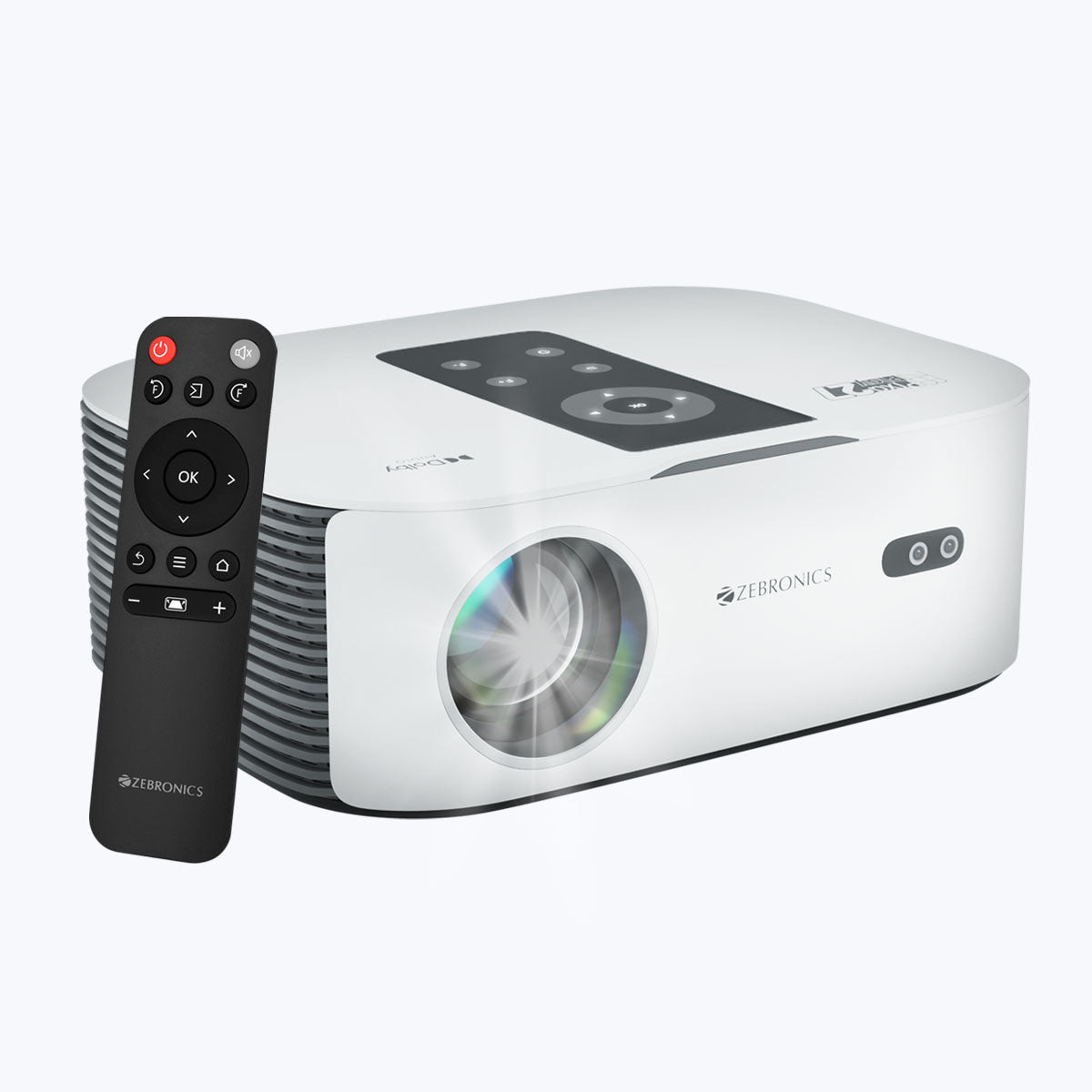 Introducing ZEB-PixaPlay 27, a new benchmark in large screen home theater experience. The smart LED projector comes with a very bright 7500 lumens LED lamp and can create upto 569cms screen for larger than life theater experience right at your home. It comes with app support, that makes it super easy to install and browse apps like Youtube, Netflix, & more via inbuilt dual band Wi-Fi.
The projector comes with very easy to use auto focus control and keystone adaptation. Sit back and enjoy the content with sharp focus.
Delivering an astonishing brightness of 7500 lumens with a LED lamp. ZEB-PixaPlay 27 is designed to give you the best viewing experience with exceptional detail and vibrant colors.
Enjoy the larger-than-life visual experience as the smart LED projector supports up to 569cm screen size with stunning visuals that elevate your viewing experience.
ZEB-PixaPlay 27 comes with built-in speaker to give you the best listening experience. For a even better immersive experience you can select a speaker from our wide range of home theater products.
The smart LED projector comes with a high quality and long life LED Lamp. This lamp ensures consistent performance and gives you the best video experience.
The projector comes with built-in dual band 2.4Ghz and 5Ghz Wi-Fi to let you stream content directly on the projector without the hassle of connecting to any other source device. You can also connect a speaker wirelessly, with the help of BT v5.1. It also has 32GB in-built storage.
Connect your Laptop, PC, DVD/Blu-Ray player, etc easily and seamlessly with dual HDMI inputs. The projector comes with dual USB ports, which can be used to connect a pendrive to play content. You can also connect a keyboard and mouse to these USB ports and use them as an input device. It also comes with a aux out port for audio.
The smart LED Projector supports screen casting and mirroring to stream content from your phone/ other devices directly to the screen.
The smart projector comes with 1080p FHD native resolution so you can enjoy stunning visuals, crisp and sharp images, and videos taking your entertainment experience to a new level.
Features
| | |
| --- | --- |
| | Multi Connectivity (BT v5.1 | HDMI IN x 2, USB x 2 | AUX OUT) |
| | · Home Theater Projectors for Movies, TV & Gaming etc.. |
| | · Powerful Speaker |
| | · Wide Compatibility |
| | · Ceiling Mountable |
| | · Remote Control |
| | · Electronics Focus (via remote or Projector) |
| | · Auto Focus Technology |
| | · Auto Keystone Adaptation |
| | · Miracast |
| | · FHD 1080p (Native) |
| | · 30,000h lifelong LED lamp |
| | · APP Support |
| | · Quad Core Processor |
| | · Touch Control |
Specifications


Screen size

96.5 - 569cm


Native Resolution

1920 x 1080 FHD


Max. Supported Resolution
1080p (max)


RAM

1 GB


Core Processor:

Quad Core Processor


Storage (ROM)

32 GB


Android Version

9.0


Wi-Fi Connectivity

Dual band Connectivity (2.4GHz & 5GHz)


Bluetooth Version
v5.1


Display technology
LED


Lifespan

30,000h


Brightness

7500 lumens


Contrast ratio

1000:1


Projection Distance

1.2m - 6.5m


Port Interface

AUX OUT,2 x USB,2 x HDMI


Video file format

AVI, MP4, MPG, MPEG1, MPEG2
MKV, WMV, MOV, FLV, H.264


Input Voltage
AC 100-240V, 50/60Hz


Product Dimension (W x D x H)

29.5 x 22.5 x 10 cm


Package Dimension (W x D x H)

39 x 13 x 26.5 cm


Net. weight

2.3 kg


Country of Origin

People's Republic of China


Package Contents




Projector
1 U


Remote Control

1 U


Power Cord
1 U


Cotton Swab Pack

1 U


HDMI Cable

1 U


QR Code Guide
1 U


Fabric Cloth

1 U


Backpack

1 U