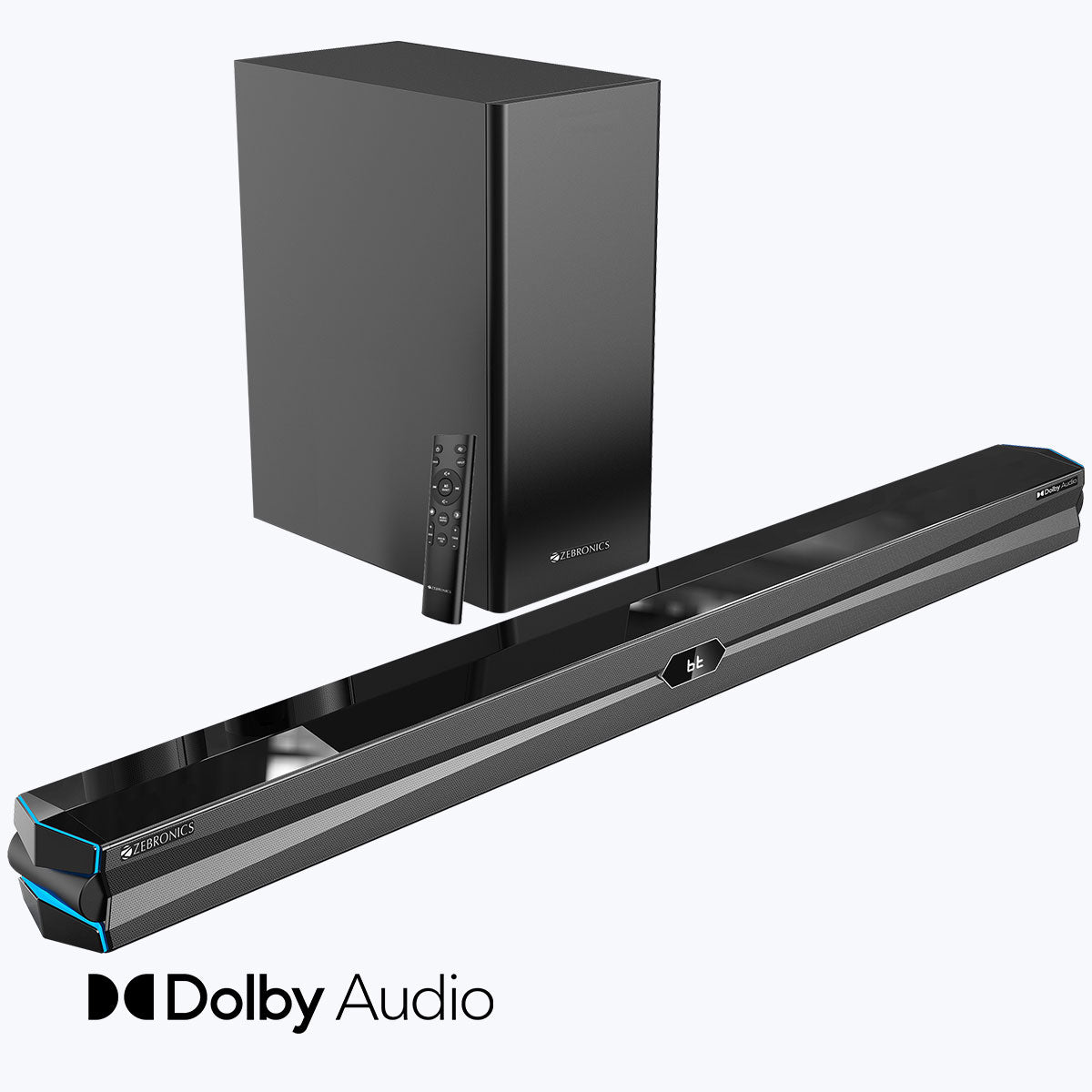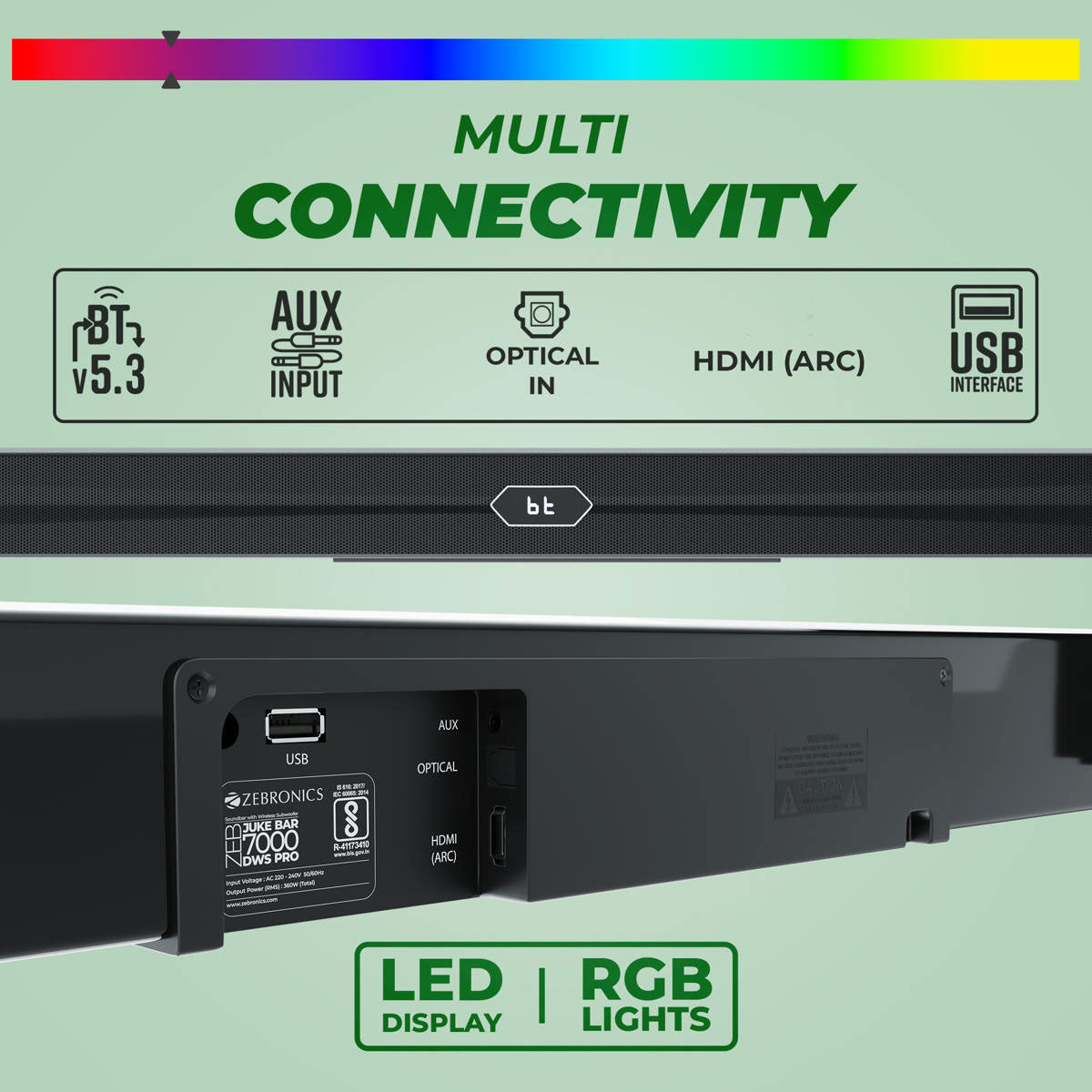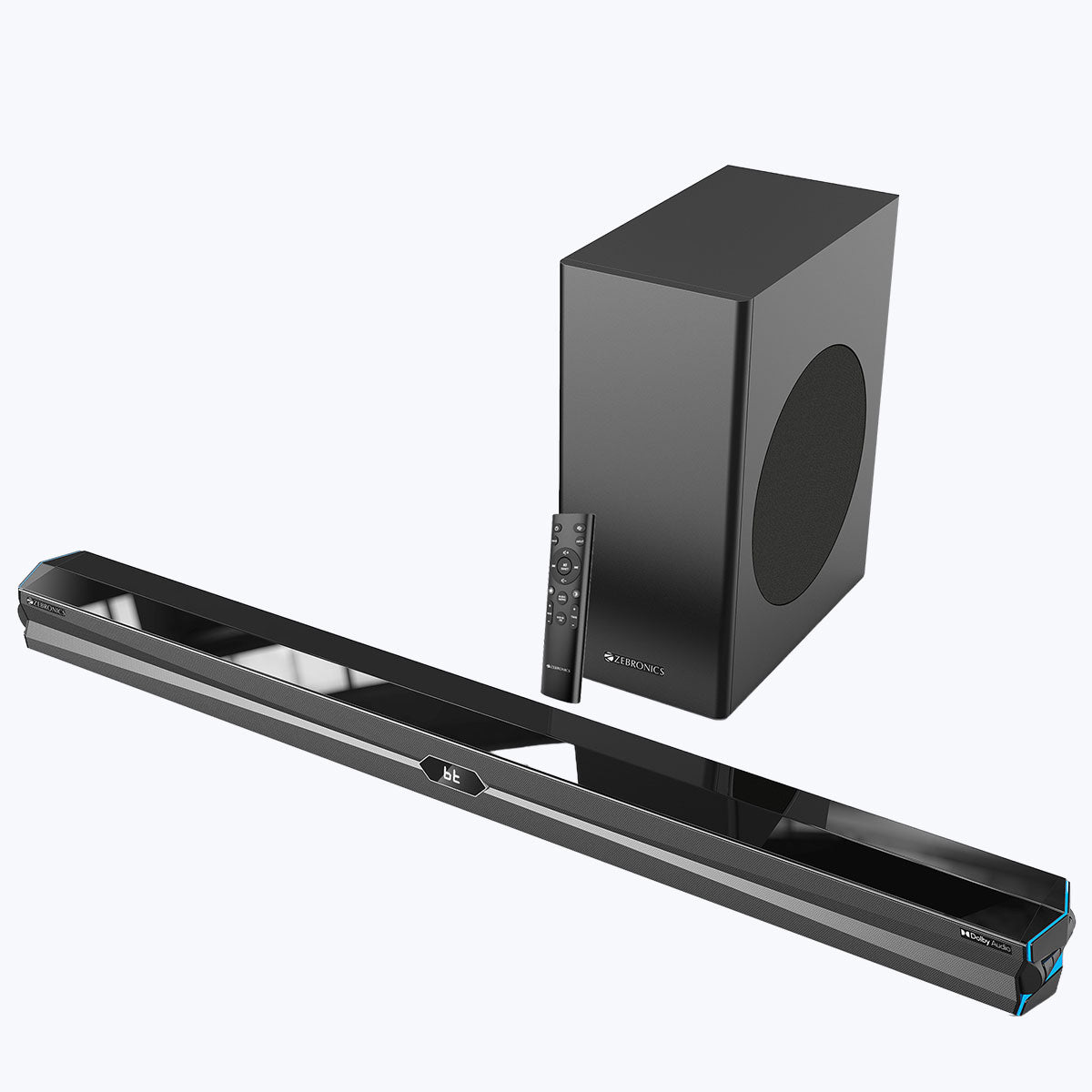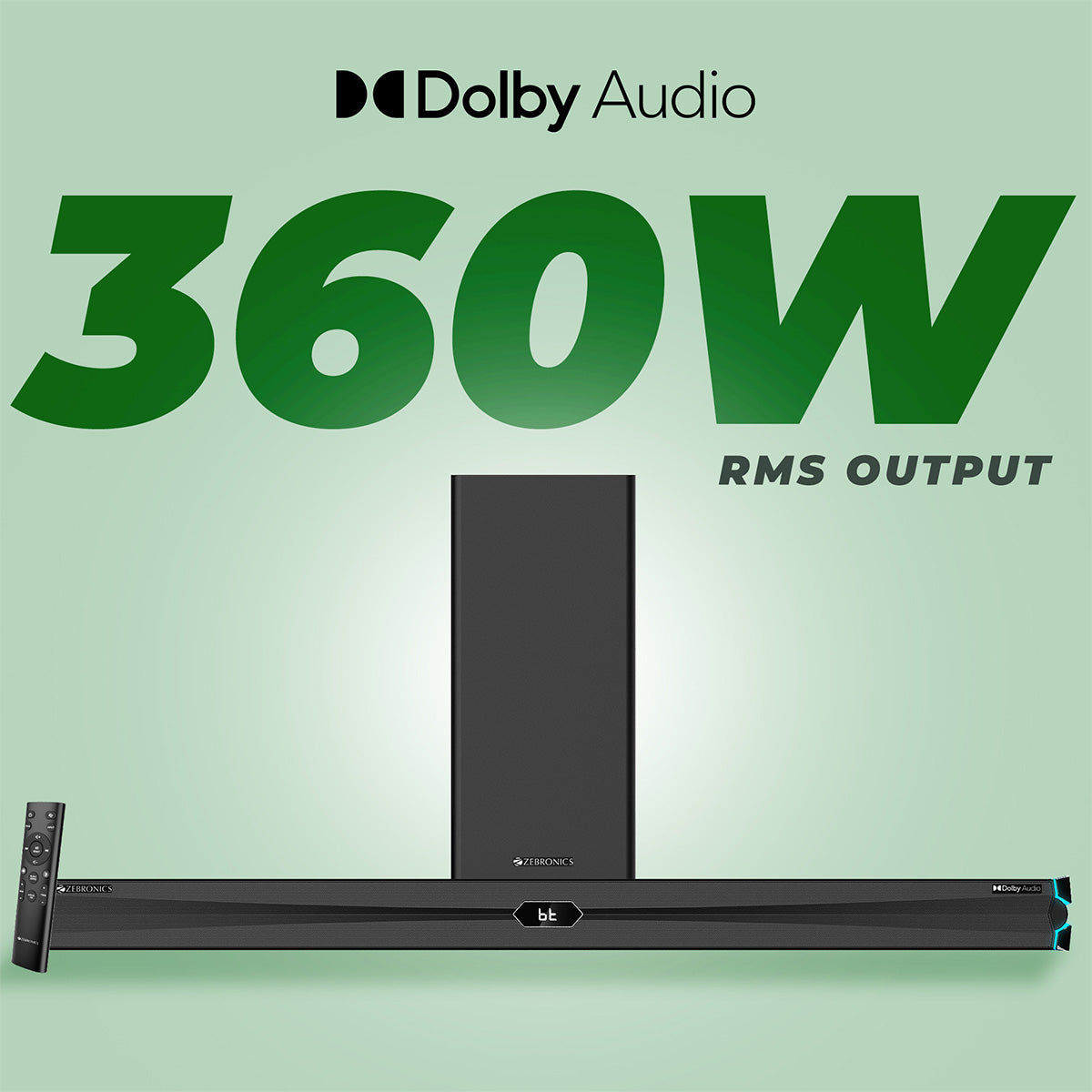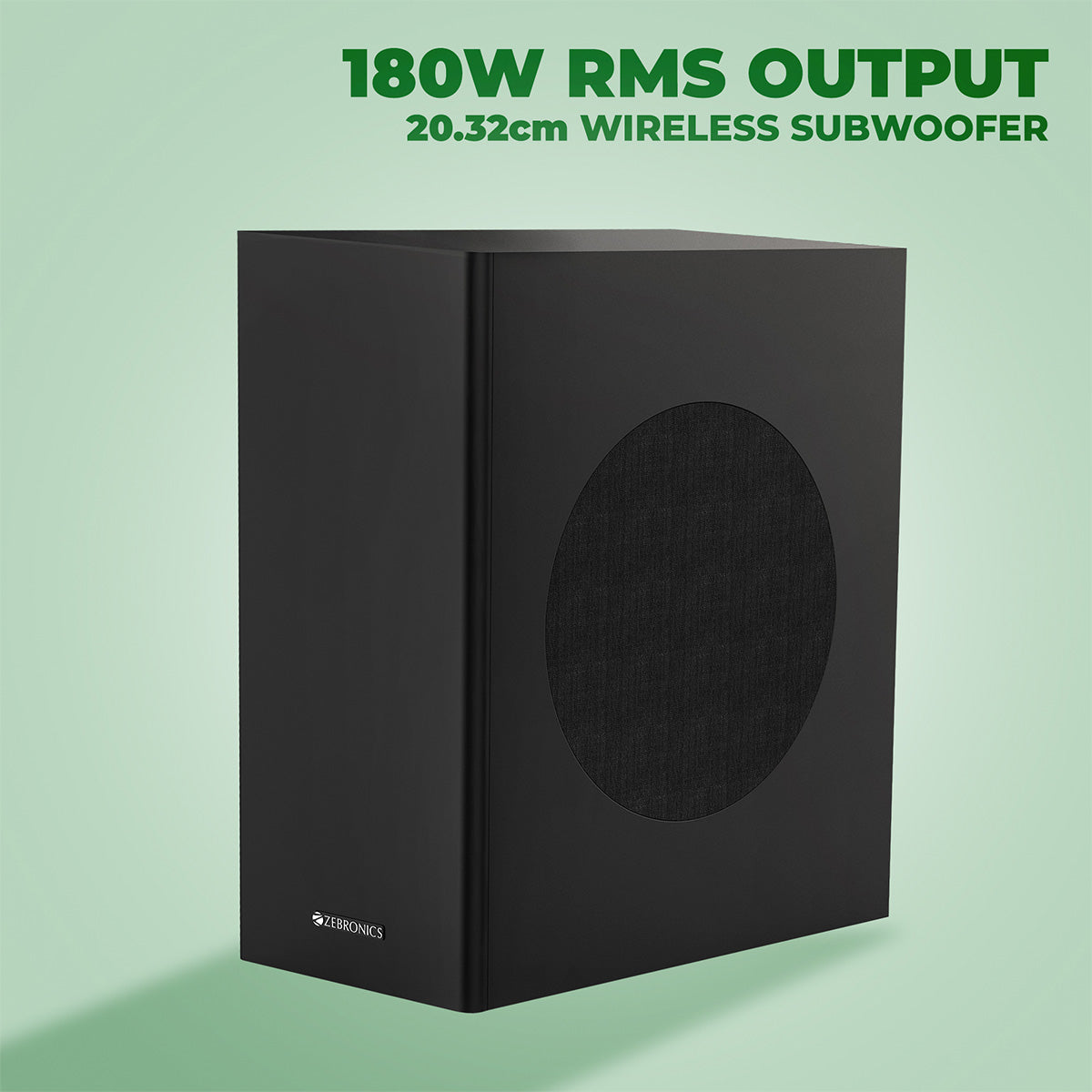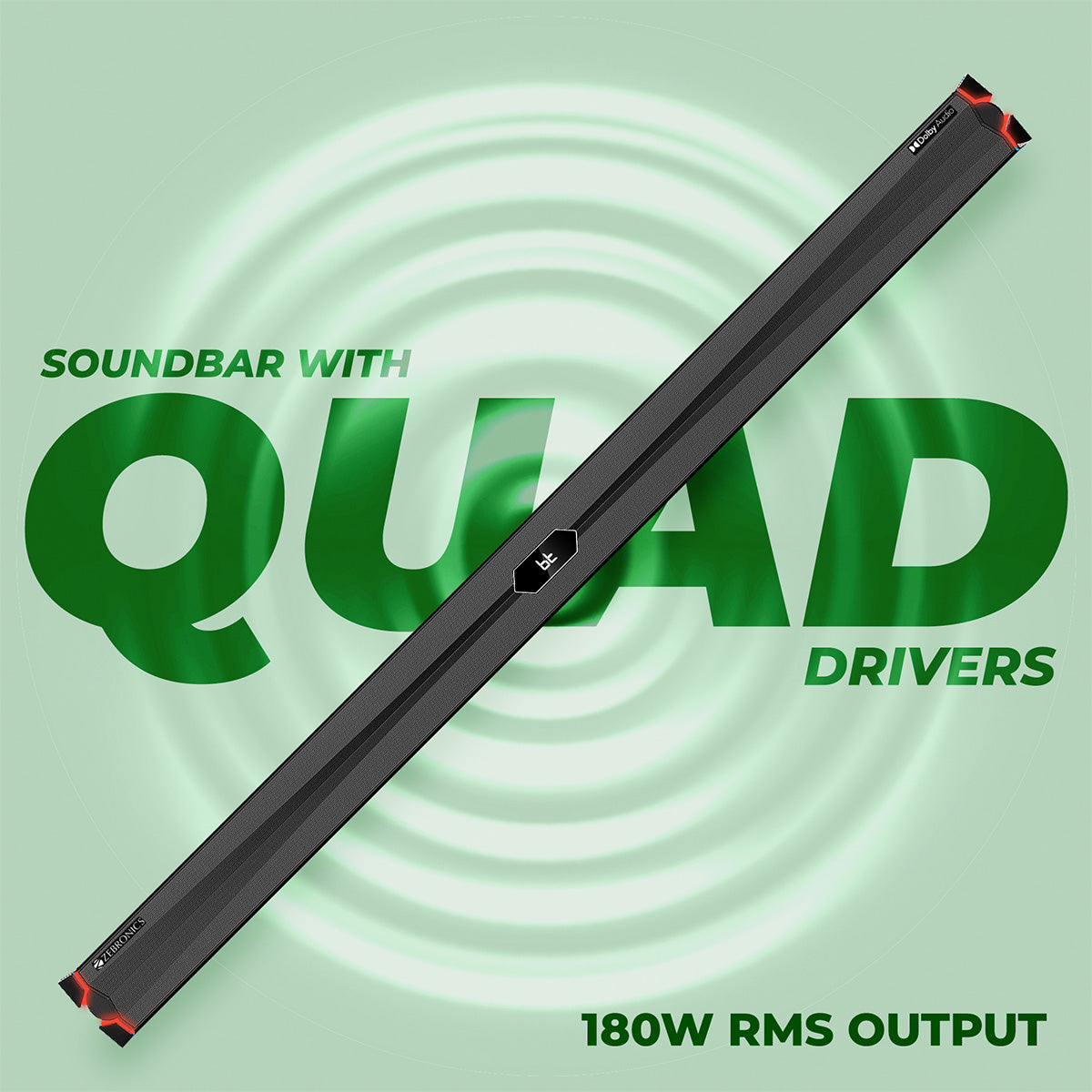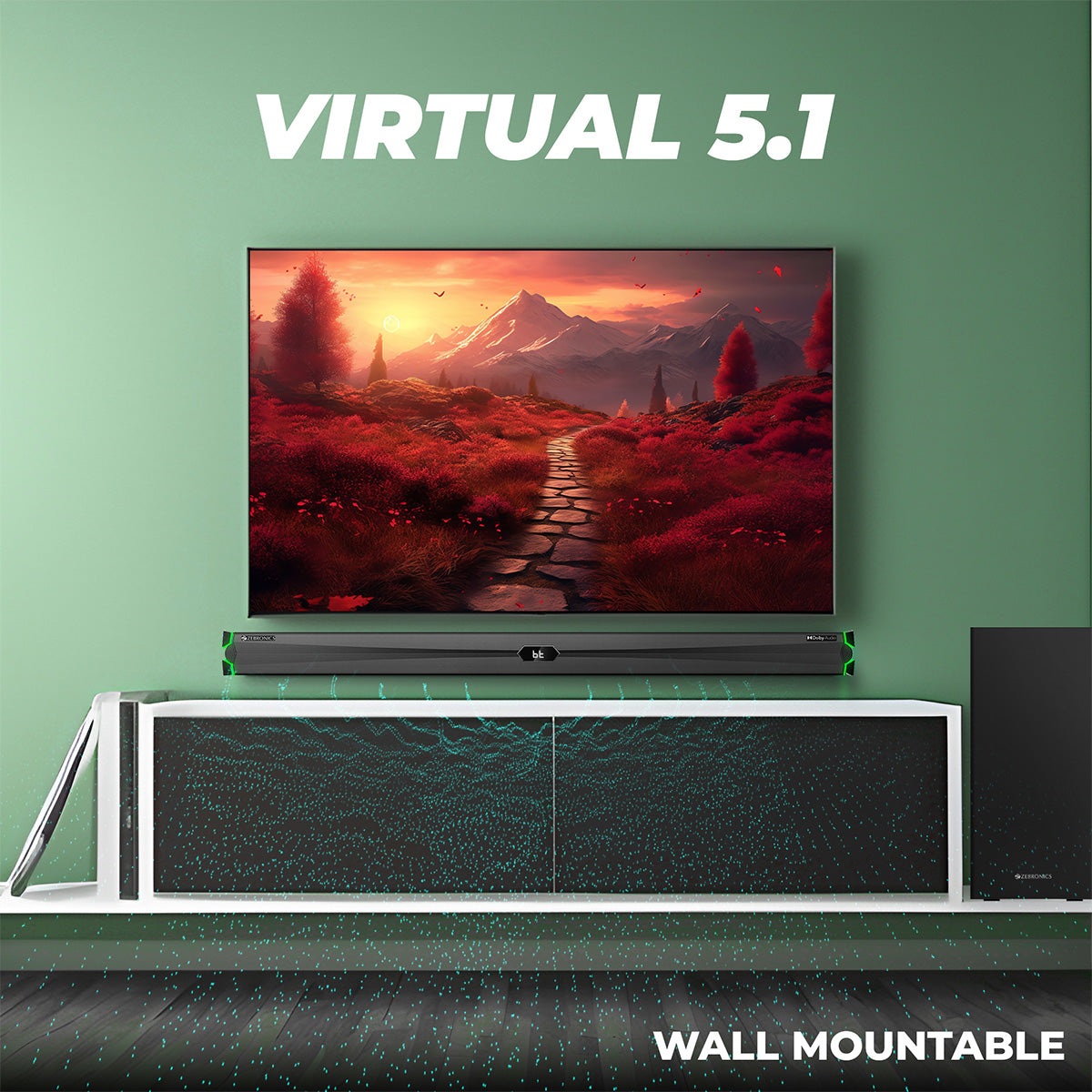 Zeb-Juke bar 7000 DWS Pro
---
BT v5.3 / AUX / Optical IN / USB / HDMI (ARC)
Quad Driver with Passive Radiator
20.32cm Wireless Subwoofer
Remote control
Wall Mountable
LED Display
Dolby Digital Plus
Volume/Media Control
Virtual 5.1
Product Type: Soundbar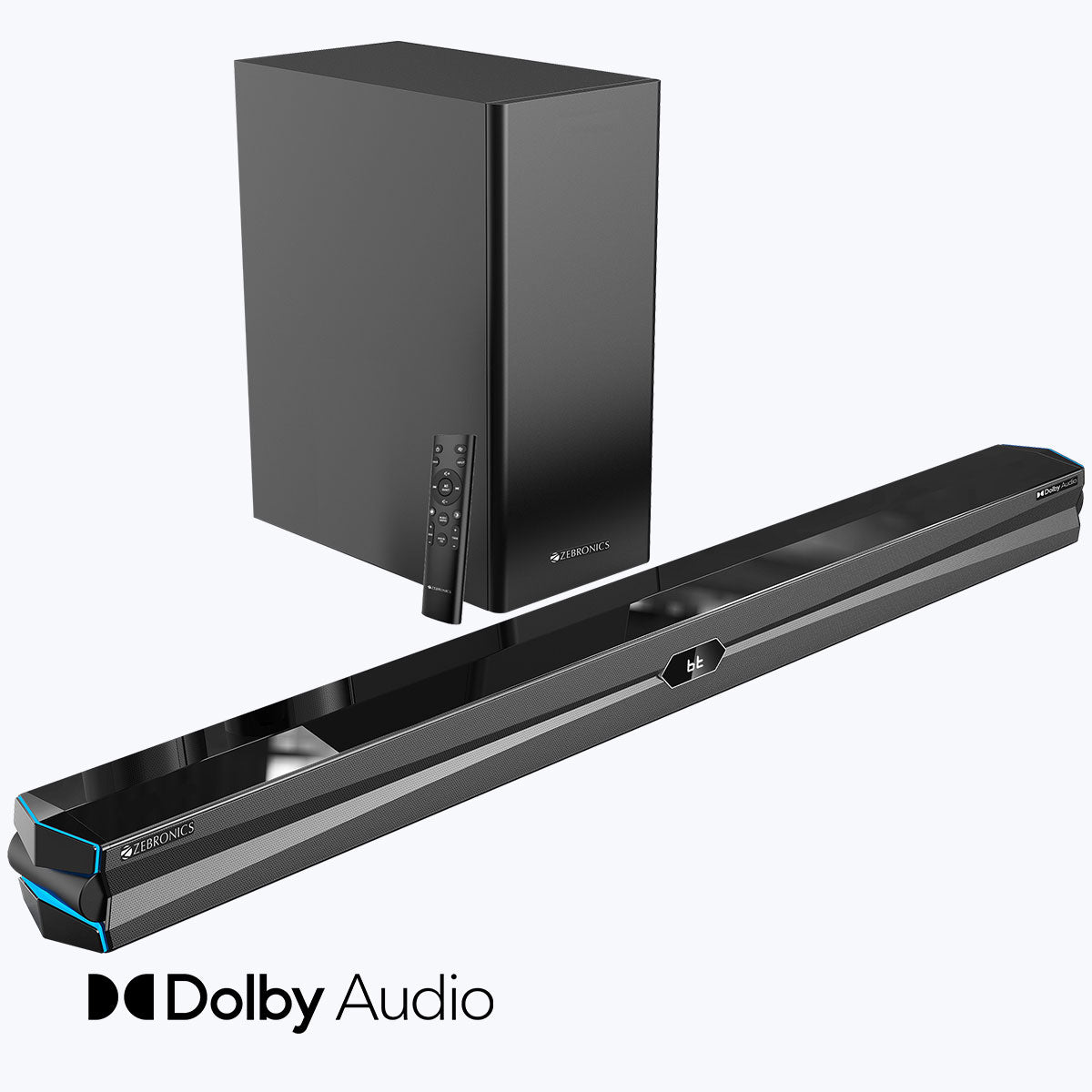 Enjoy an immersive cinematic experience with ZEB-JUKE BAR 7000DWS PRO soundbar at home.The soundbar is powered with 4 high fidelity drivers, & comes with a powerful  wireless subwoofer, this combination can deliver  high quality theater like audio without the hassle of wired connection for subwoofer.
Establish wireless connection between your soundbar and subwoofer without the hassle of extra wires.
Stream your audio wirelessly over BT from the palm of your hand in a truly amazing quality.
The soundbar comes with Quad drivers & one 20.32cms subwoofer.This multi driver combination brings you the theater experience at your home.
Watch and enjoy your favorite shows and movies in simulated surround sound with multi driver sound bar and subwoofer. Multi driver setup ensures sound flowing all around you and gives an immersive audio experience.
ZEB-Juke Bar 7000DWS Pro comes with wireless subwoofer, this subwoofer can be placed at any convenient location in the room and can wirelessly communicate with the sound bar.
Enjoy wireless audio streaming via the BT Mode or choose any of other modes including USB,AUX, HDMI(ARC) and optical.


Features
| | |
| --- | --- |
| | BT v5.3 / AUX / Optical IN / USB / HDMI (ARC) |
| | Quad Driver with Passive Radiator |
| | 20.32cm Wireless Subwoofer |
| | Remote control |
| | Wall Mountable |
| | LED Display |
| | Dolby Digital Plus |
| | Volume/Media Control |
| | Virtual 5.1 |

Specifications
| | | |
| --- | --- | --- |
| | Output Power (RMS) | |
| | Subwoofer | 180 watts |
| | Soundbar | 180 watts |
| | Total | 360 watts |
| | Driver Size | |
| | Subwoofer | 20.32 cm x 1 |
| | Soundbar | [5.8 x 9 cm] x 4 |
| | Impedance | |
| | Subwoofer | 3Ω |
| | Soundbar | 8Ω |
| | Frequency response  | 40Hz-20kHz |
| | S/N Ratio     | ≥70dB |
| | Separation      | ≥35dB |
| | Line input   | 3.5mm, Optical IN, HDMI (ARC) |
| | BT name       | ZEB-JUKE BAR 7000 DWS PRO |
| | BT version    | 5.3 |
| | Product dimension (W x D x H) |   |
| | Subwoofer | 19 x 35 x 41 cm |
| | Sound bar | 96 x 7.2 x 8.8 cm |
| | Package Dimension (W x D x H) | 101.2. x 24.1  49.7 cm |
| | Net. Weight | |
| | Subwoofer | 5.8 kg |
| | Sound bar | 2.6 kg |
| | Total | 8.4 kg |
| | Country of Origin | People's Republic of China |
| | Package Contents | |
| | Sound Bar | 1 U |
| | Subwoofer | 1 U |
| | Remote Control | 1 U |
| | Input cable | 1 U |
| | QR code guide | 1 U |
| | Wall mount bracket with fasteners | 1 U |
| | | |