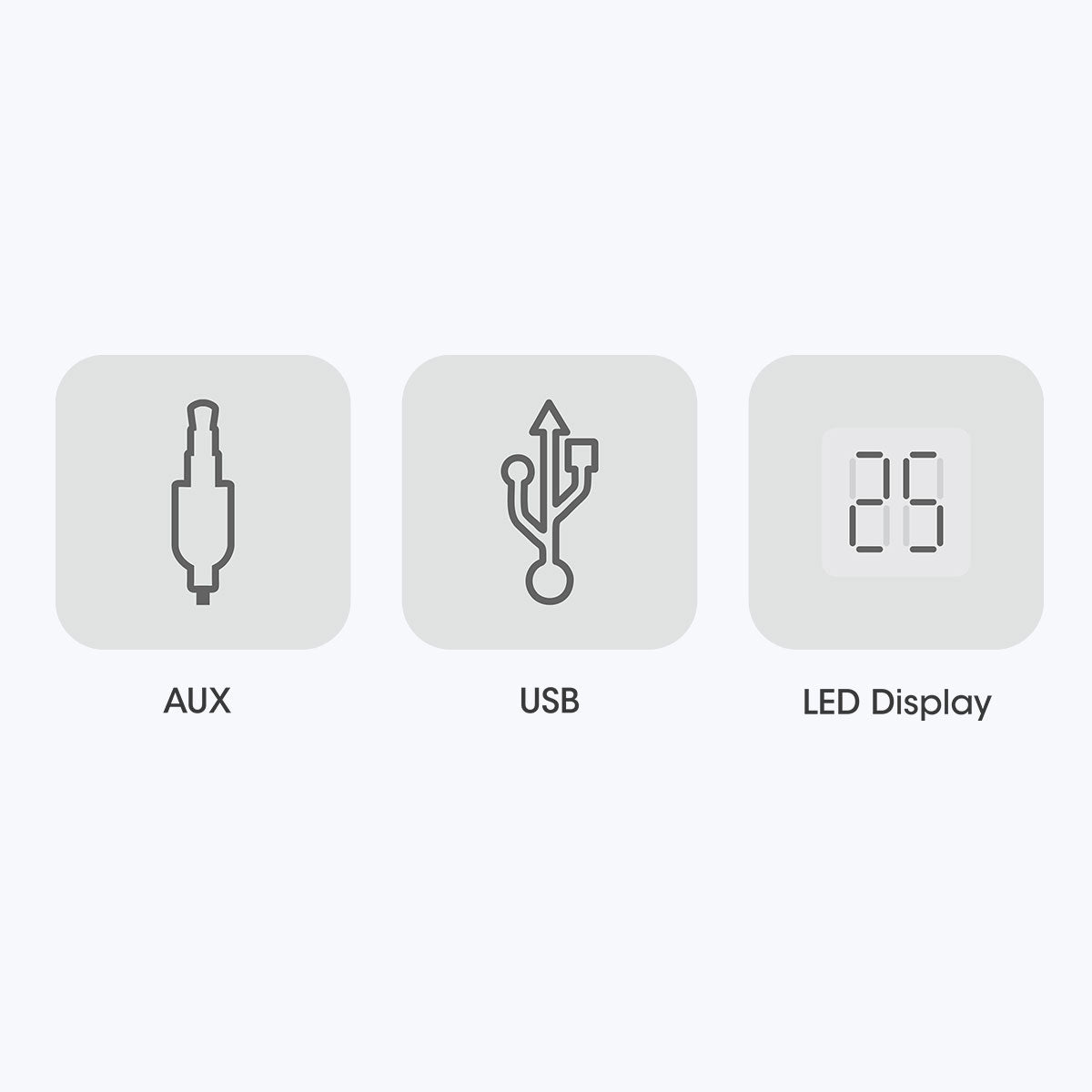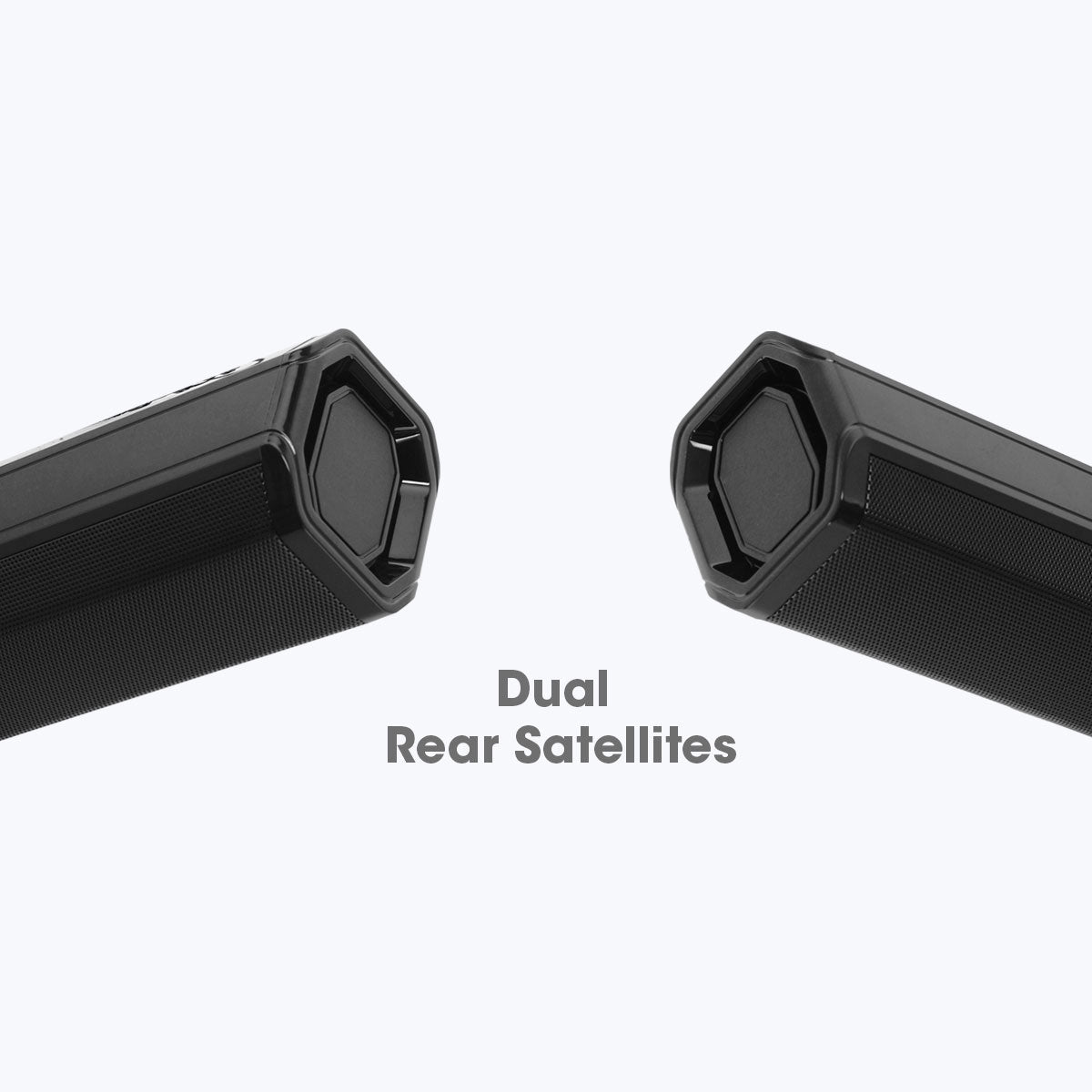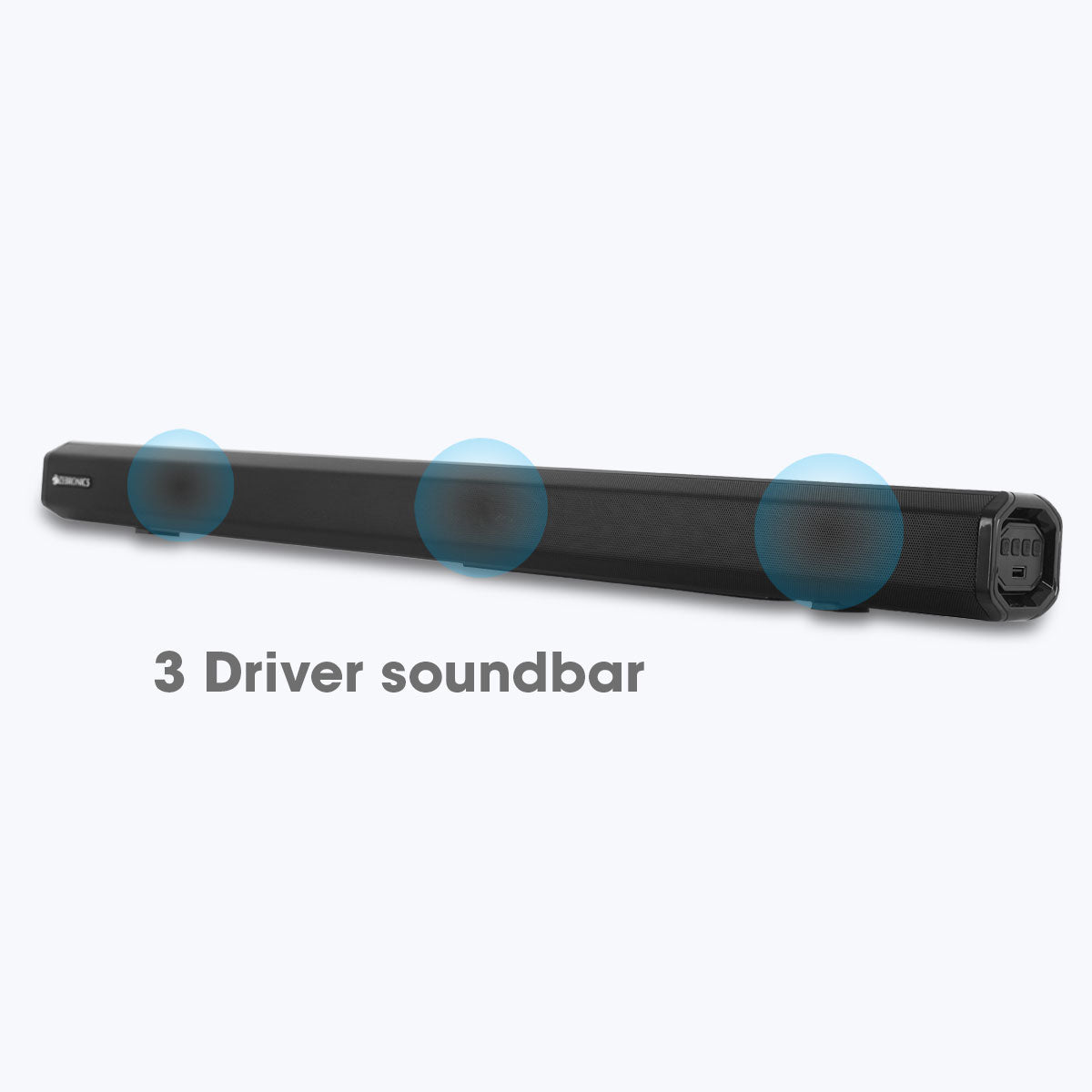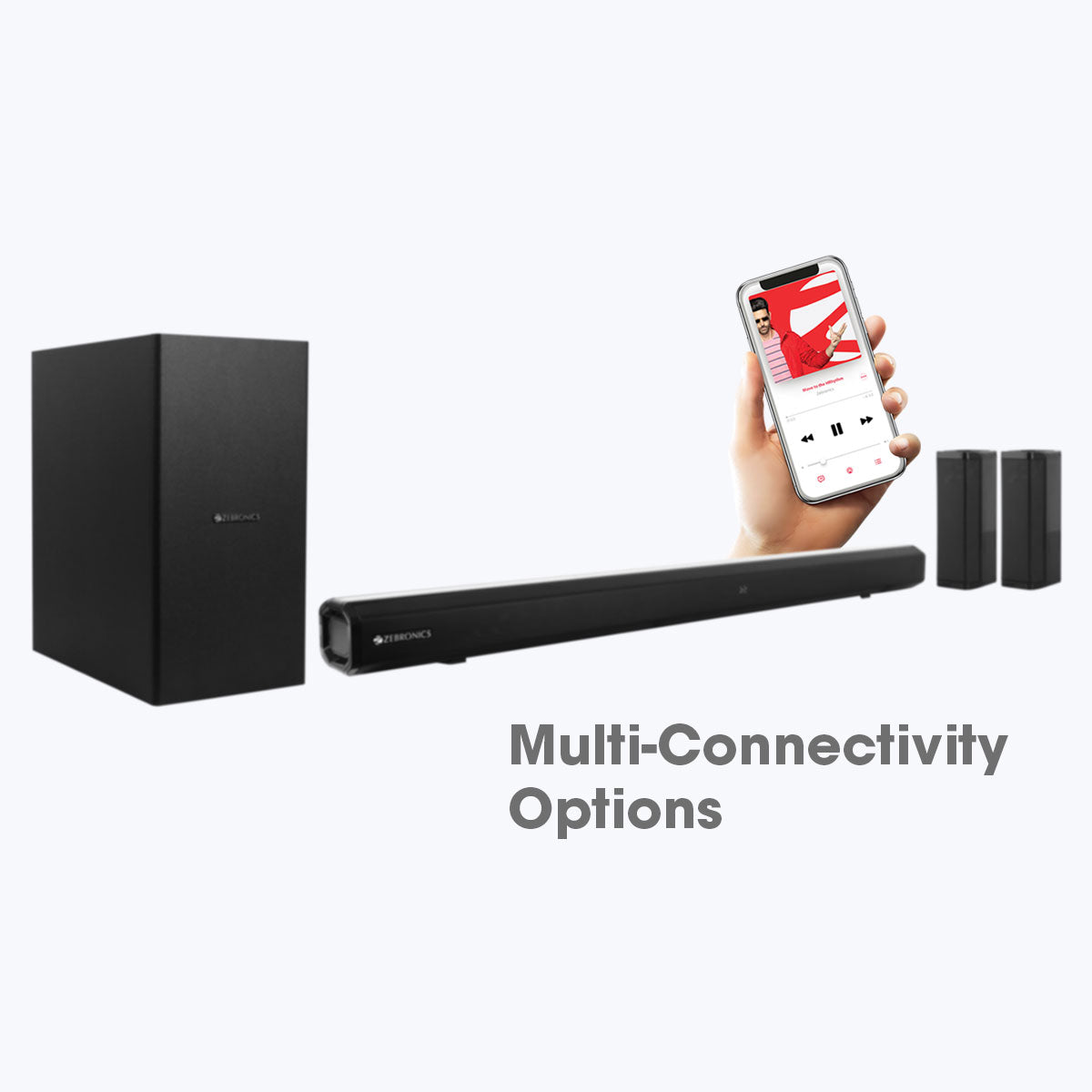 Zeb-Juke Bar 800
---
BT v5.0/USB/AUX
Optical IN/HDMI (ARC)
16.51cm Subwoofer
Remote control
Wall Mountable
5.1 Channel Soundbar
LED Display
Volume/Media Control
Product Type: Soundbar
Get the best seat to hi-fidelity cinematic audio entertainment experience with ZEB-Juke Bar 800 5.1 soundbar that delivers surround sound with satellites, giving you a theater-like audio experience at home. The soundbar comes in a minimalist design, is decor friendly, and offers hi-fidelity sound for all the movies, drama, action, and music.
The soundbar comes with a dual rear satellites that magnifies your audio experience by producing immersive surround sound to make your entertainment larger than life.
Experience audio entertainment like never before as ZEB-Juke Bar 800 5.1 is designed to produce immersive hi-fidelity audio that will keep you immersed in the world of entertainment.
Experience the true surround sound with three powerful drivers in soundbar and dedicated satellites that bring the surround sound cinematic audio experience right into your living room.
Feel the bass come alive as the soundbar features a 16.51 cm powerful subwoofer that delivers a thumping experience.
The soundbar comes in a minimalist design that fits into the decor and ambiance of any room.
Sit back, relax and enjoy your audio entertainment at the press of a button on the remote control. It also features bass, treble surround volume, and media controls.
The soundbar has multi-connectivity options to stream audiowith BT v5.0,USB/AUX/ Optical IN /HDMI (ARC).
The Soundbar and satellites both can be wall mounted.

Features
| | |
| --- | --- |
| | BT v5.0/USB/AUX |
| | Optical IN/HDMI (ARC) |
| | 16.51cm Subwoofer |
| | Remote control |
| | Wall Mountable |
| | 5.1 Channel Soundbar |
| | LED Display |
| | Volume/Media Control |
Specifications
Sound Bar



Output Power (RMS)


 
Subwoofer
70 watts


Soundbar

80 watts


Satellites

30 watts x 2


Total

210 watts


Driver size


Subwoofer

16.51 cm x 1
 
Sound bar

{5cm x 9cm} x 3


Satellites
{5cm x 9cm} x 2
 
Impedance

 
Subwoofer

4Ω
 
Soundbar

8Ω


Satellites

8Ω
 
Frequency response
45Hz-20kHz
 
S/N Ratio

≥70dB
 
Separation

≥40dB
 
File format support (USB)

MP3
 
Line input

3.5mm, Optical IN, HDMI (ARC)


Max. supported memory size (USB)

32GB
 
BT name
ZEB-JUKE BAR 800
 
BT version
5.0


Product dimension (W x D x H)


 
Subwoofer

19.5 x 30.8 x 36.5 cm
 
Sound bar

90 x 7.5 x 7 cm
 
Satellites

7 x 7.5 x 17 cm


Package dimension (W x D x H)

104 x 25.5 x 50 cm
 
Net. weight

 
Subwoofer 

4.125kg


Sound bar  
1.627kg


Satellites
370g x 2
 
Total

6.492kg


Country of Origin
People's Republic of China




Package Contents    



 
Subwoofer

1 U
 
Satellite

2 U


Remote Control

1 U
 
Input cable

1 U


QR code guide

1 U
 
Wall mount bracket with fasteners
1 U