Choose the right Soundbar as per your Room / TV Size, Use-Case & Budget
A soundbar is a great way to enhance and improve your TV speaker. Hard to hear the dialogs and missing the beats while watching TV, use a soundbar to get crystal clear dialogs and scintillating audio quality.
Confused about what to buy ?
Zebronics has a wide range of soundbar and sometimes it might be overwhelming looking at all the models and different features. Lets break it down in easy to understand pieces.
Soundbars with Dolby
Zebronics has one of the widest range of soundbars when it comes to Dolby Atmos and Dolby Audio. Experience the immersive surround sound experience with these soundbars which create a sense of spatiality in the sound around you. If you like to watch a lot of movies then these soundbar will give you the best experience. Dolby creates a greater level of detail and realism in the sound, bringing home your own theatre experience.

5.1.2 Ch | Dolby Atmos | 525W | Wireless Satellites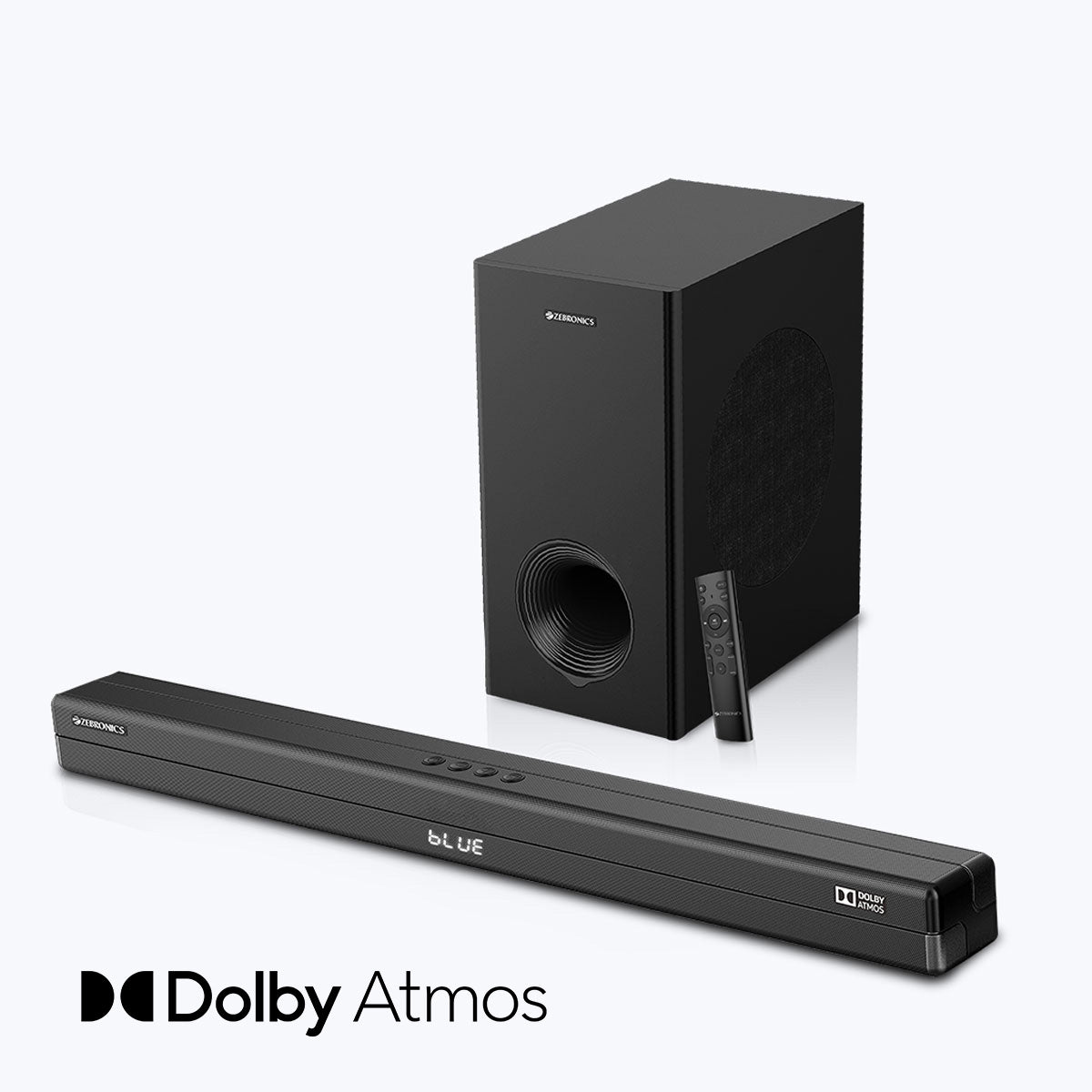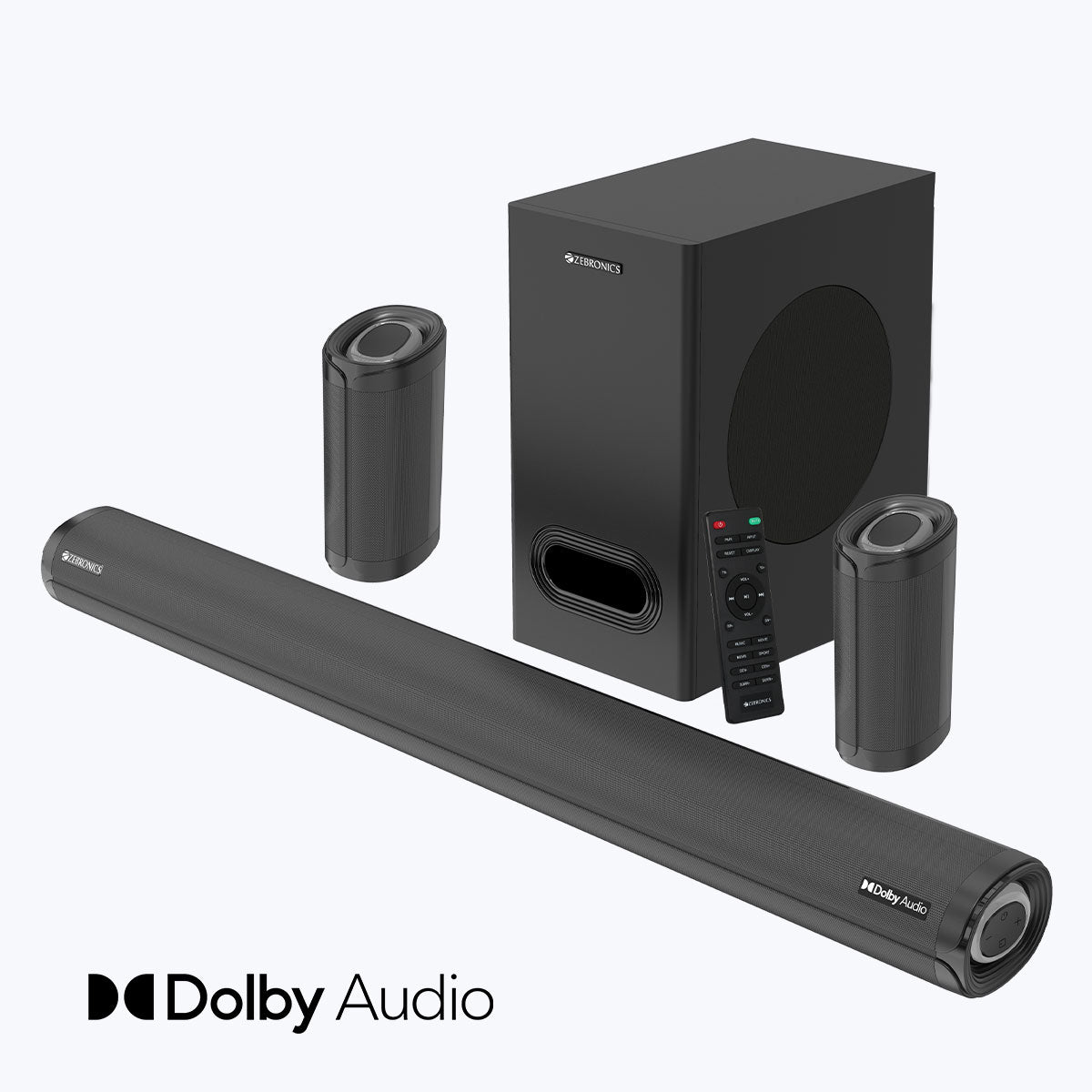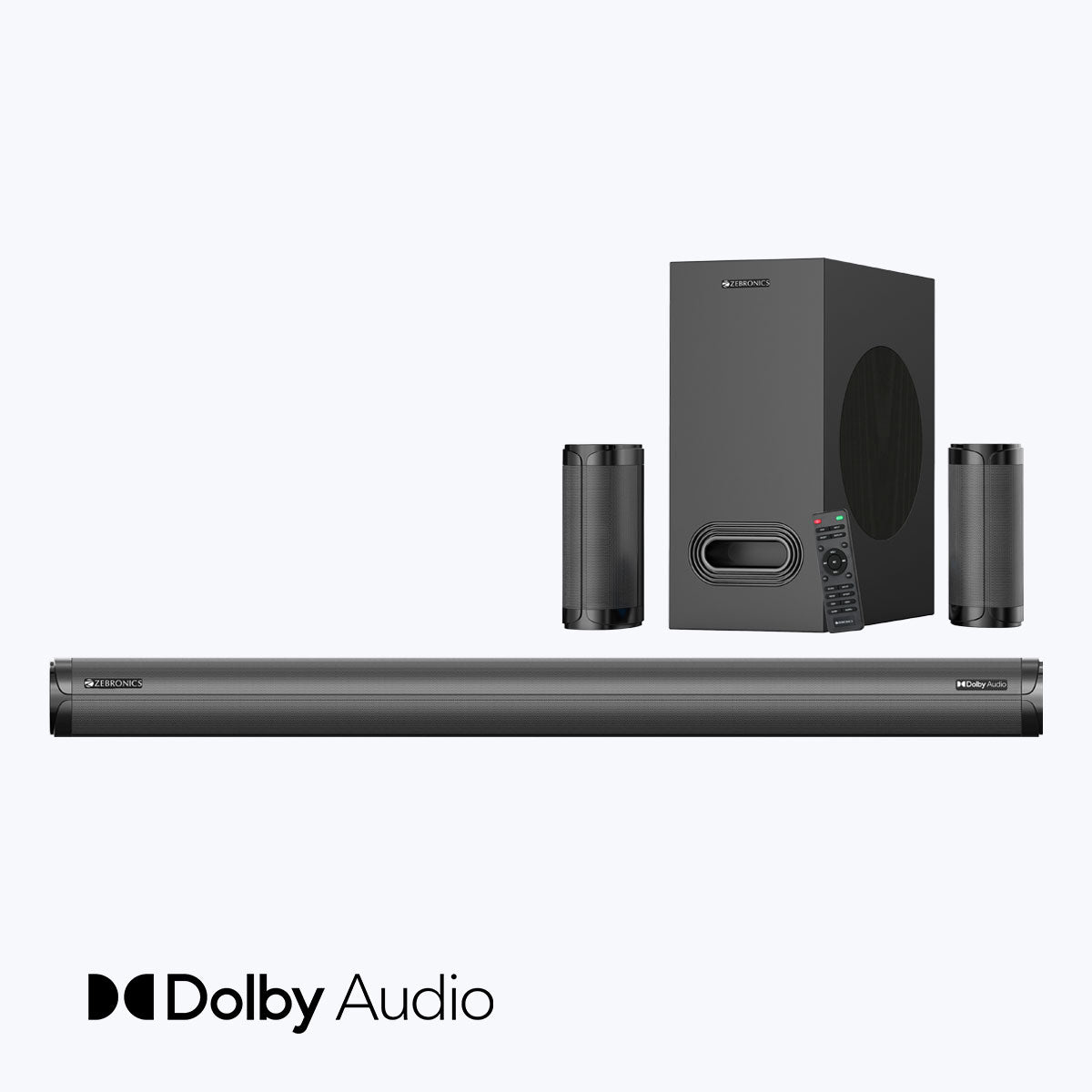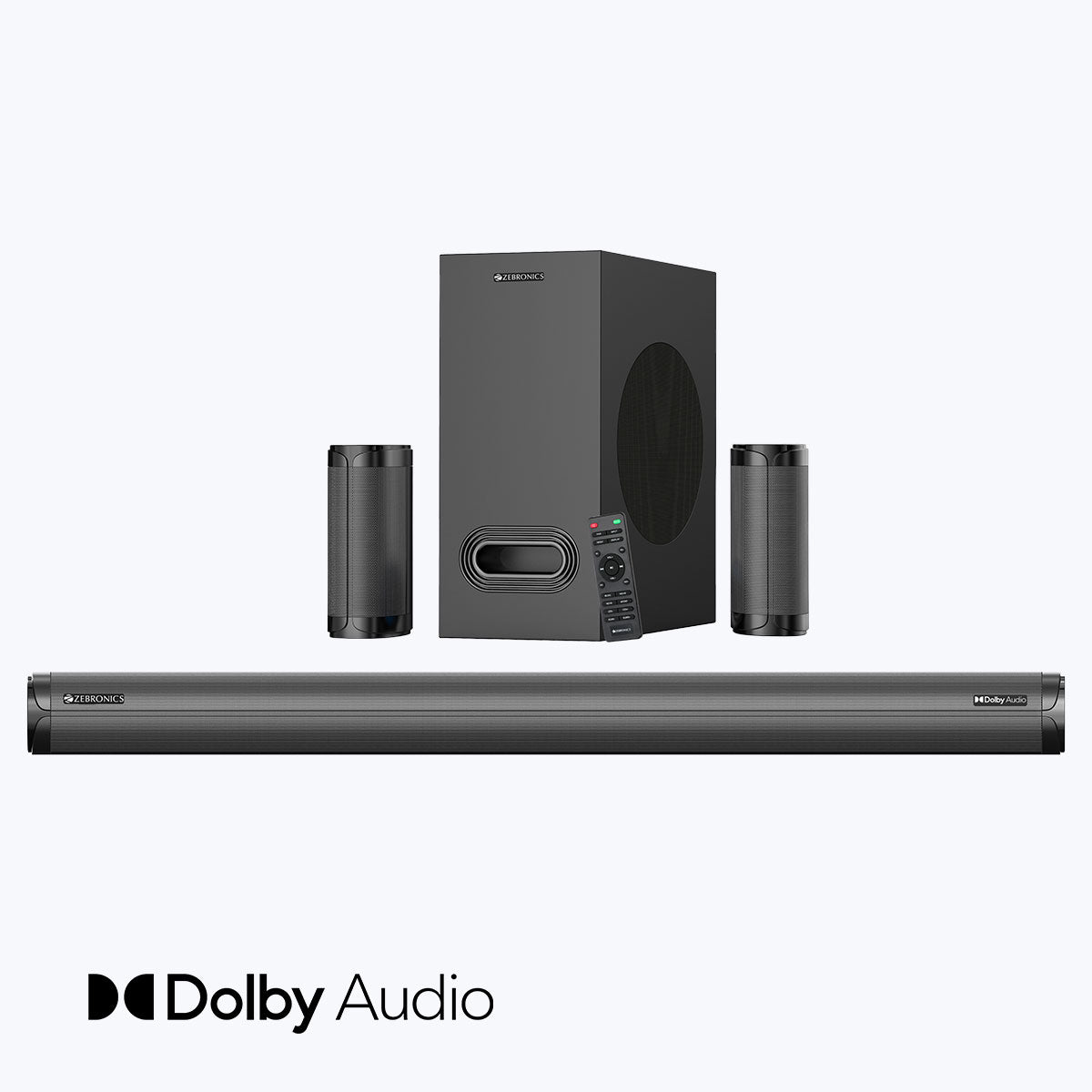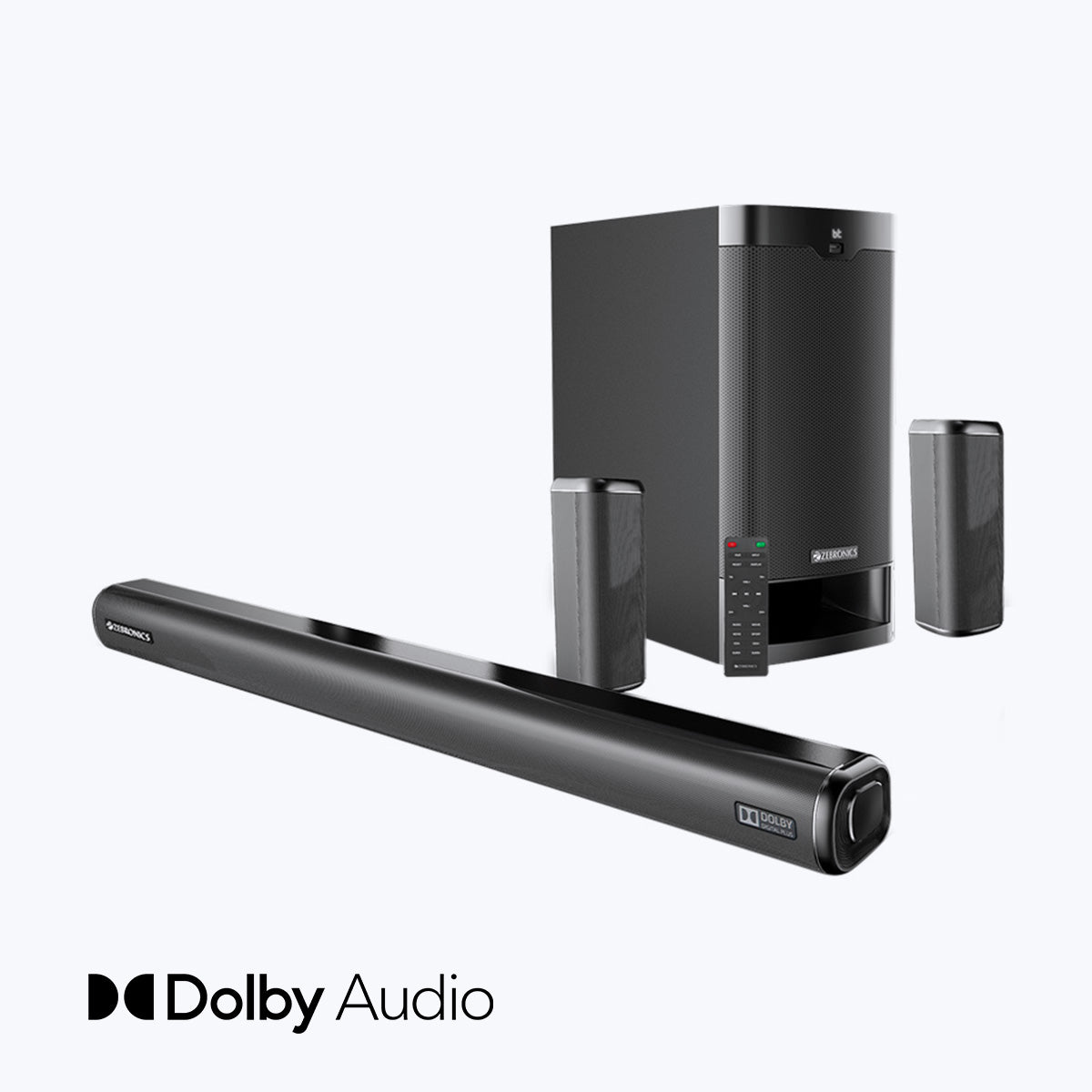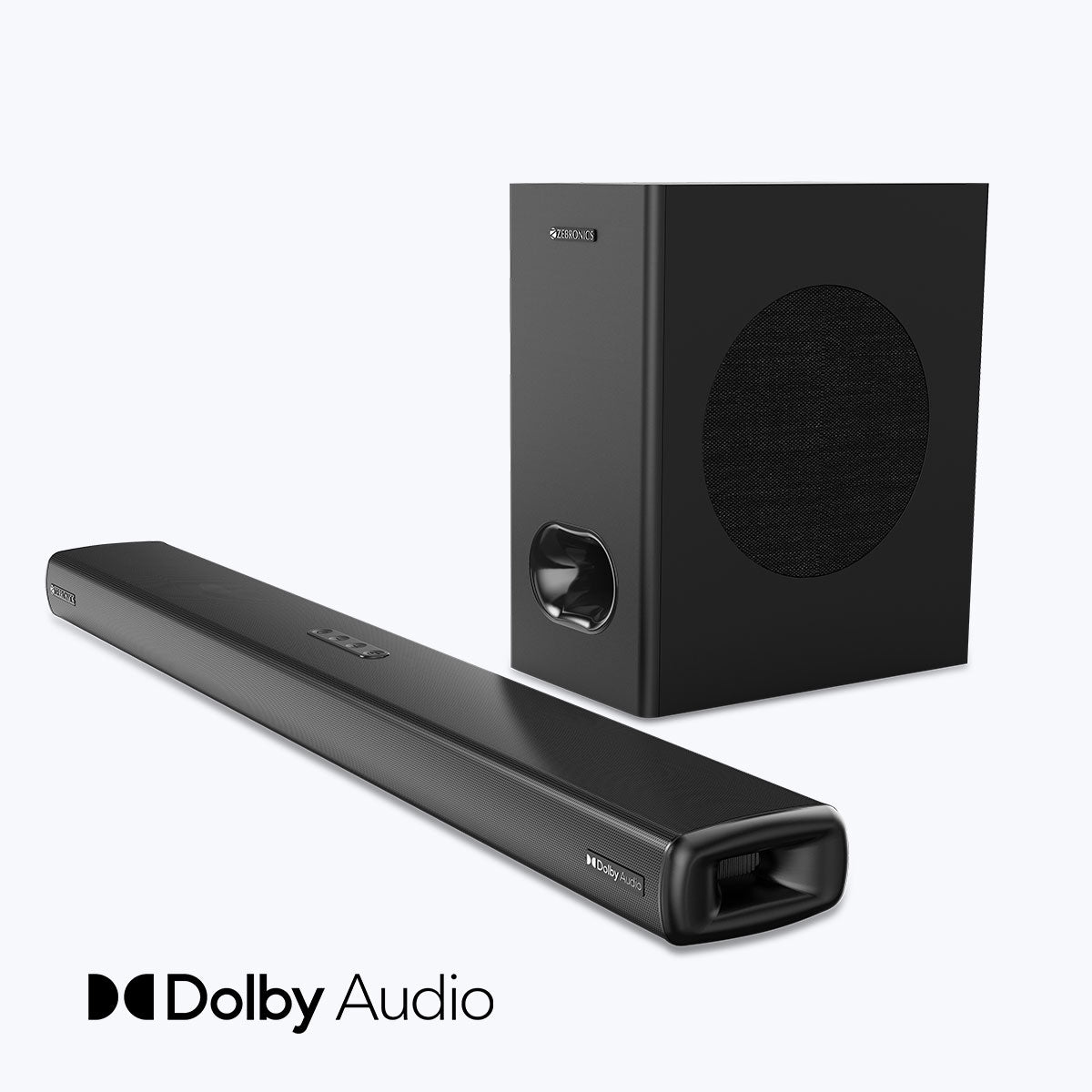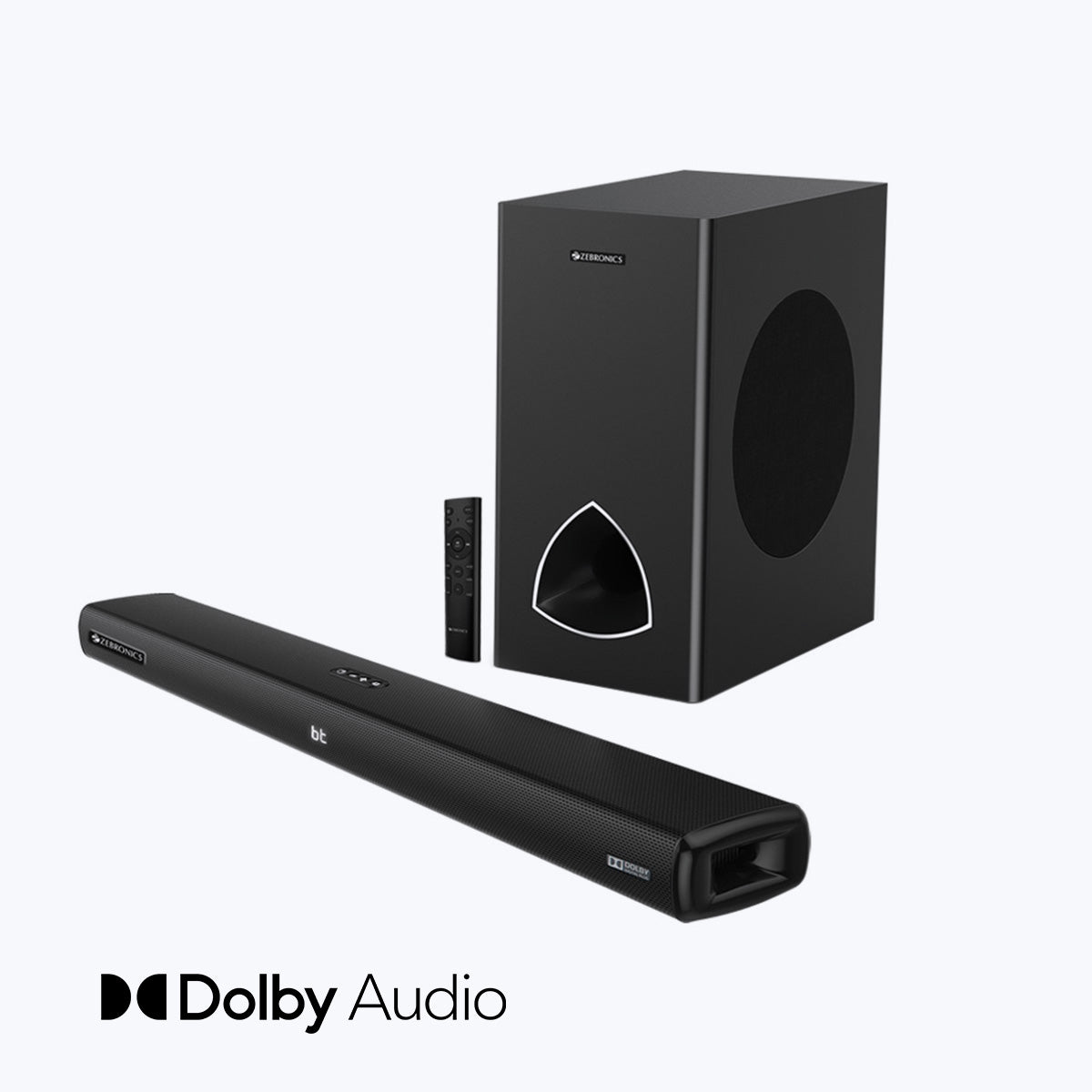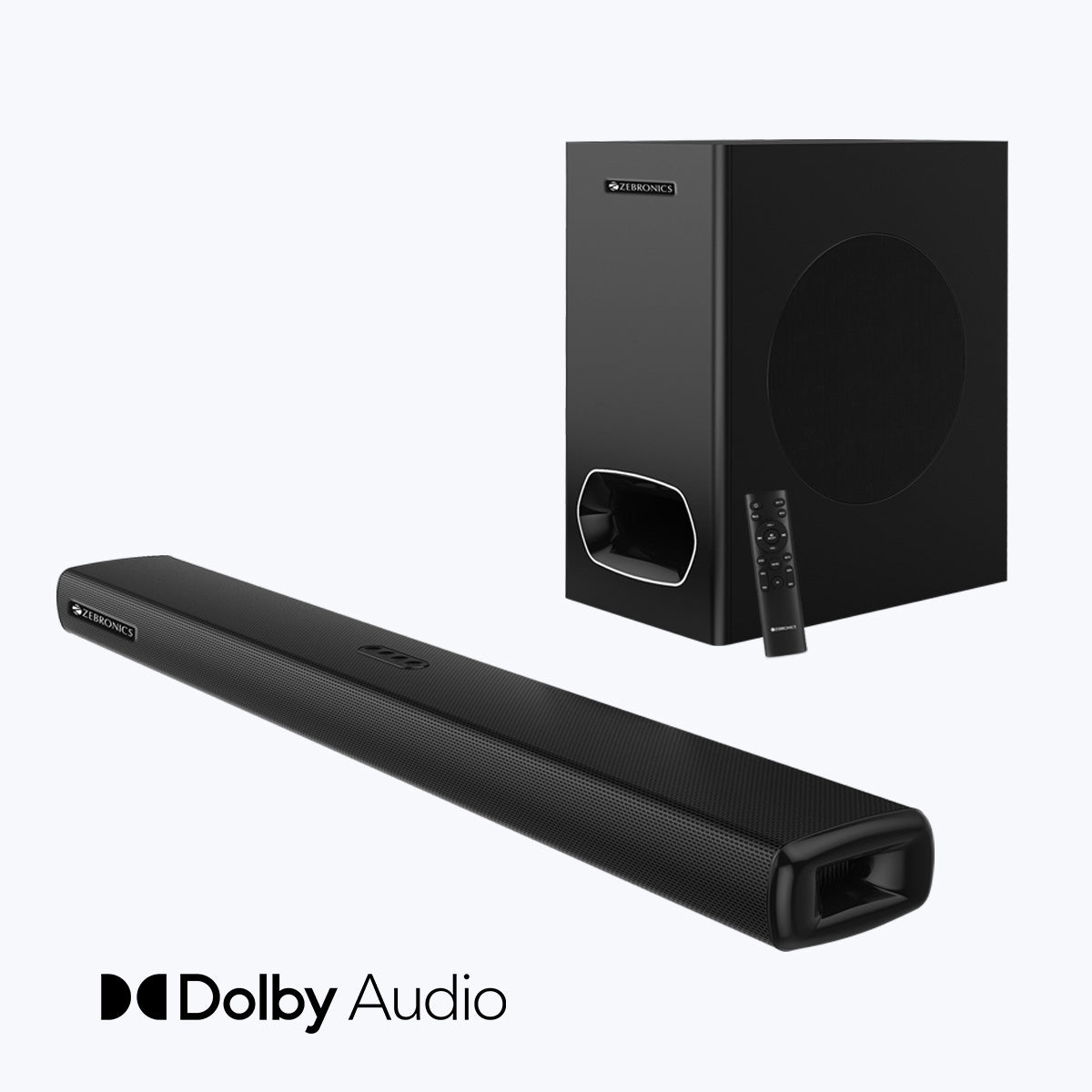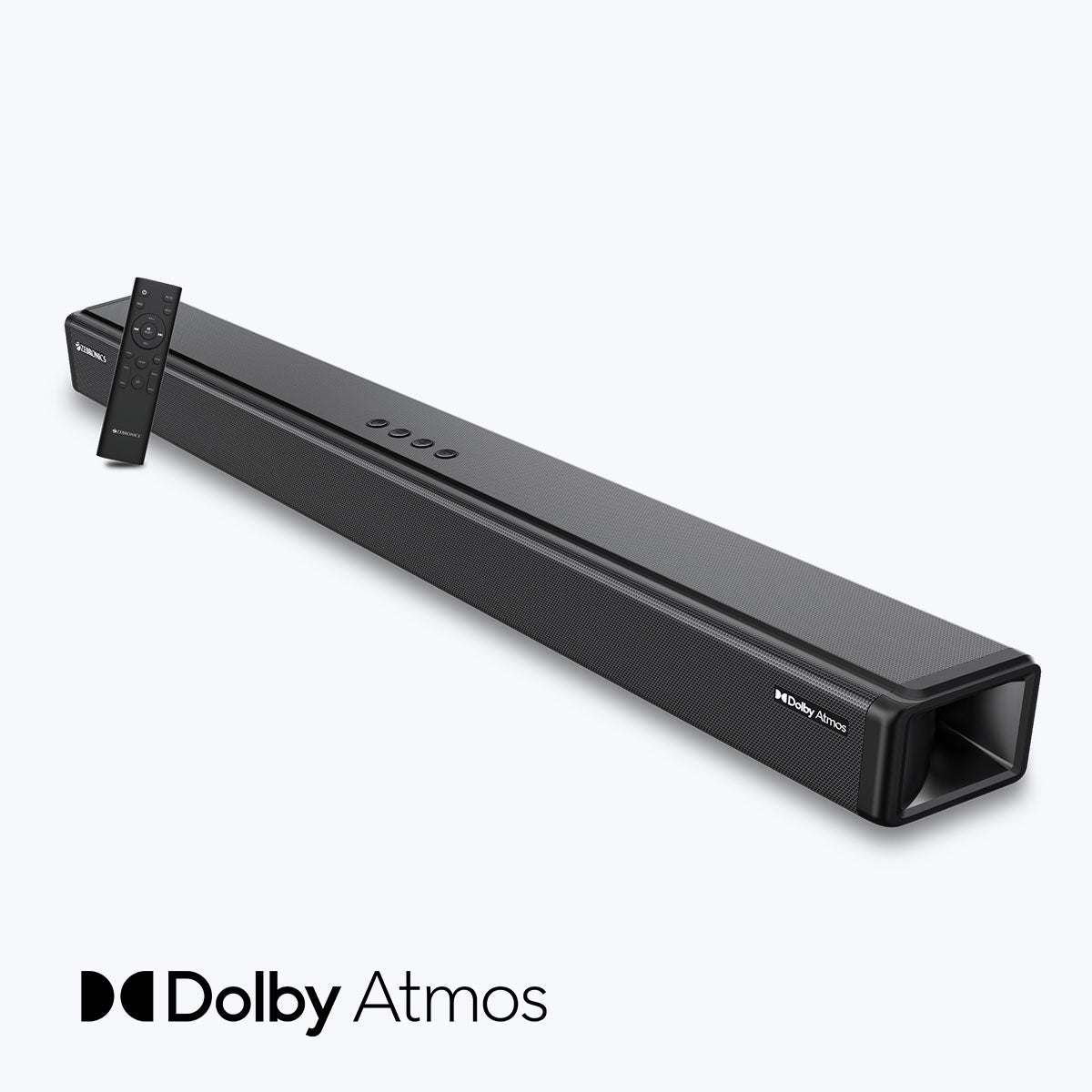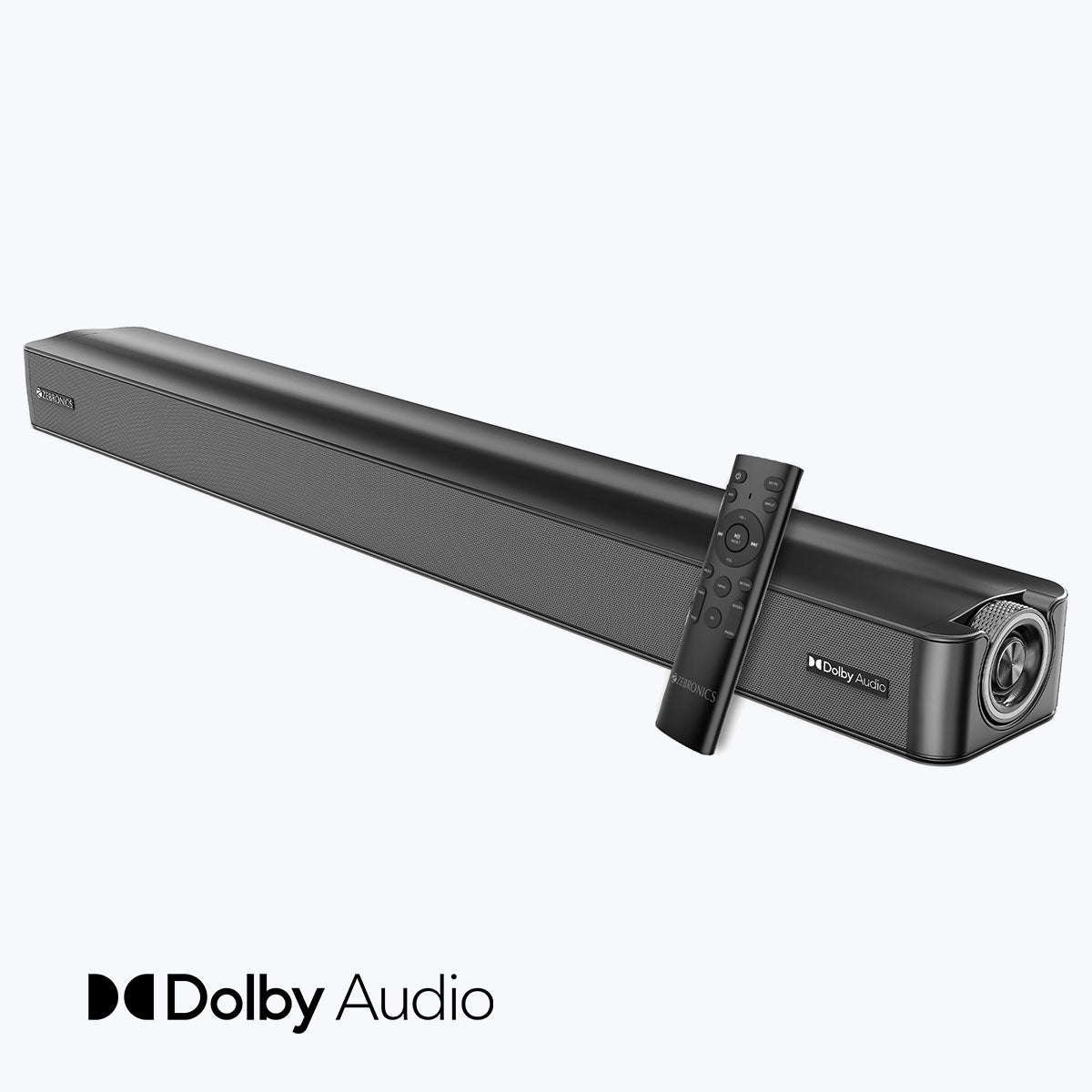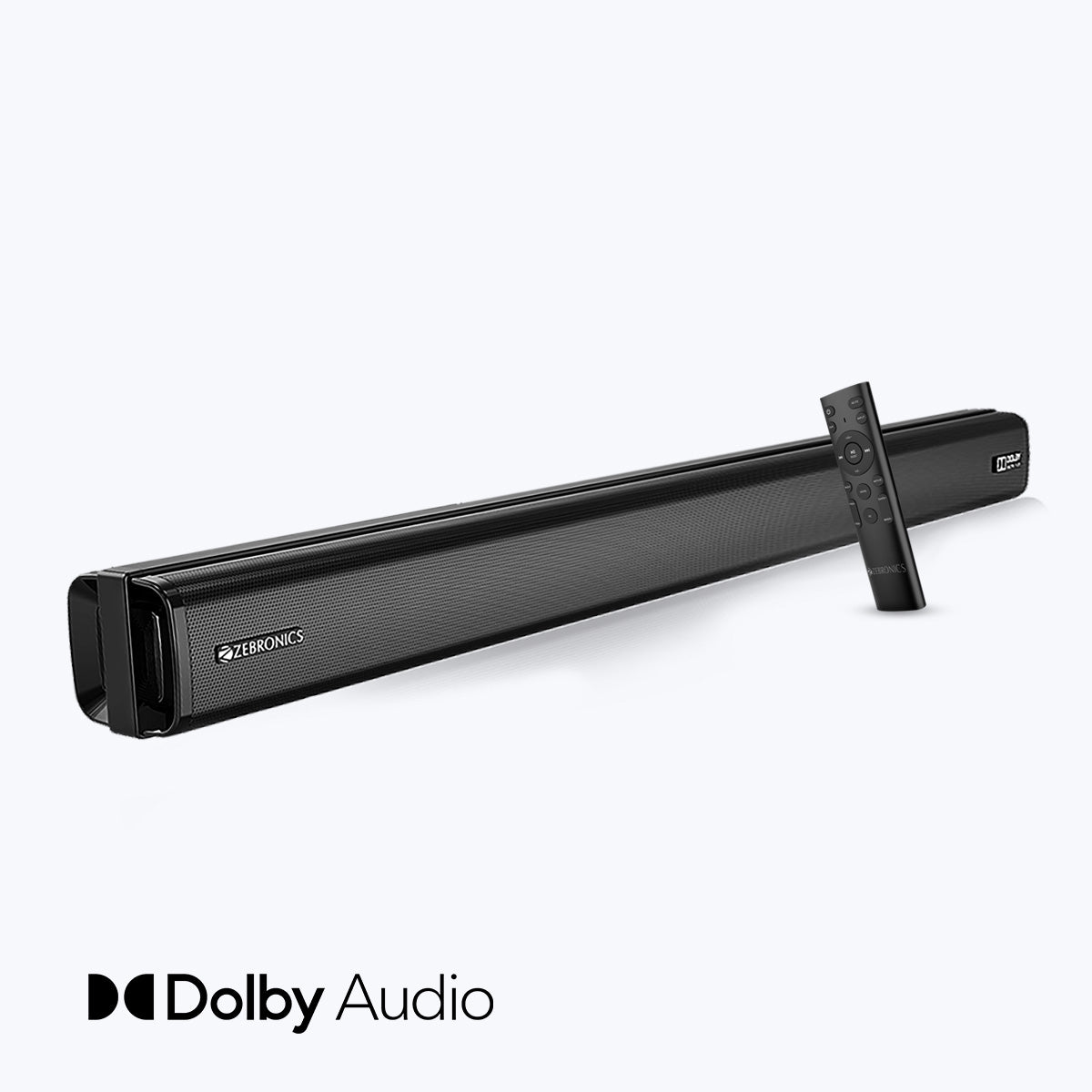 5.1 Soundbars

Zebronics has a wide range of 5.1 soundbar, these soundbars have discrete 6 channels of audio including one subwoofer to create a immersive surround sound experience. Again perfect for the movie watching experience. The rear channels of the satellite create the more realistic sound and the subwoofer adds the impact in the sound. Bringing more dynamic listening experience for you.
5.1.2 Ch | Dolby Atmos | 525W | Wireless Satellites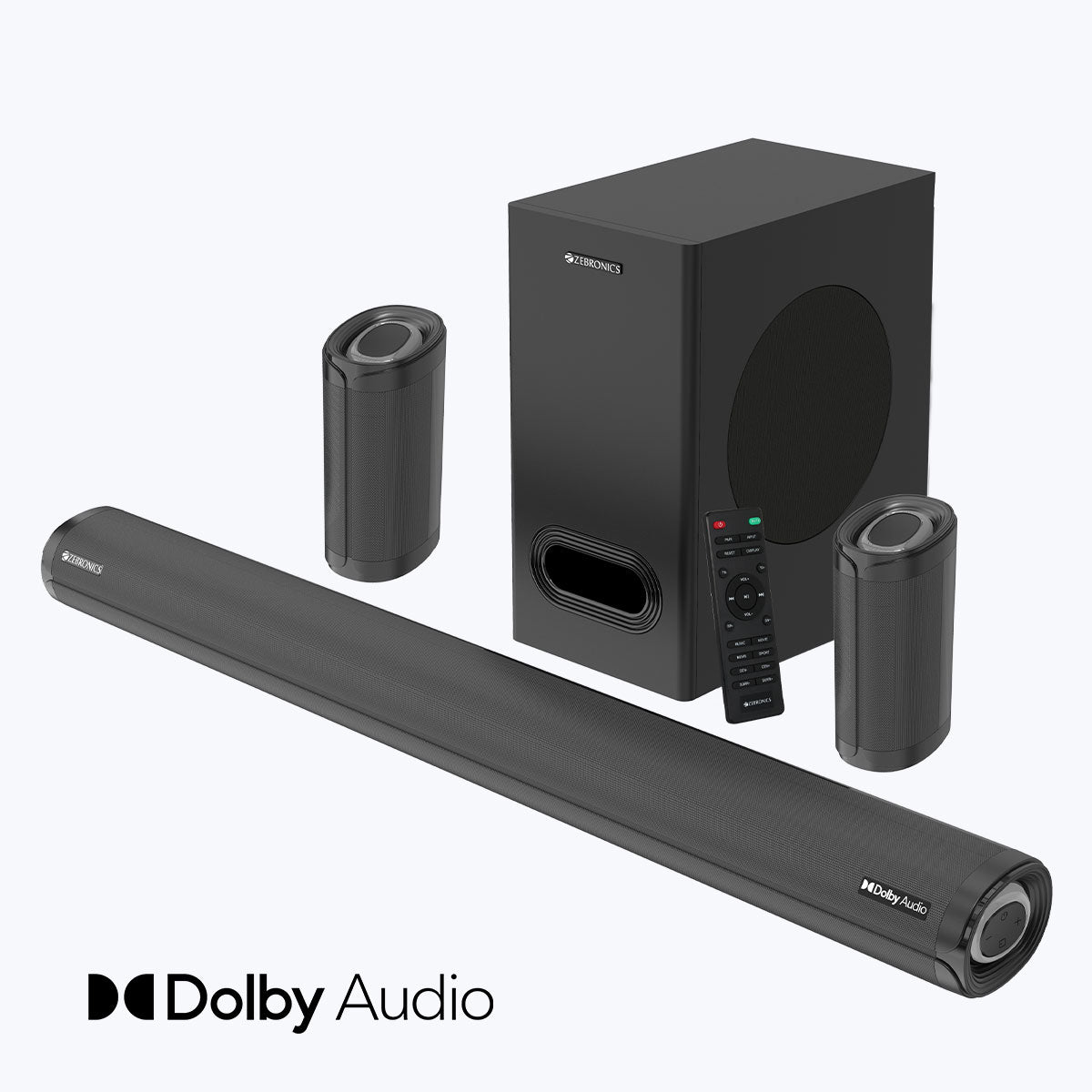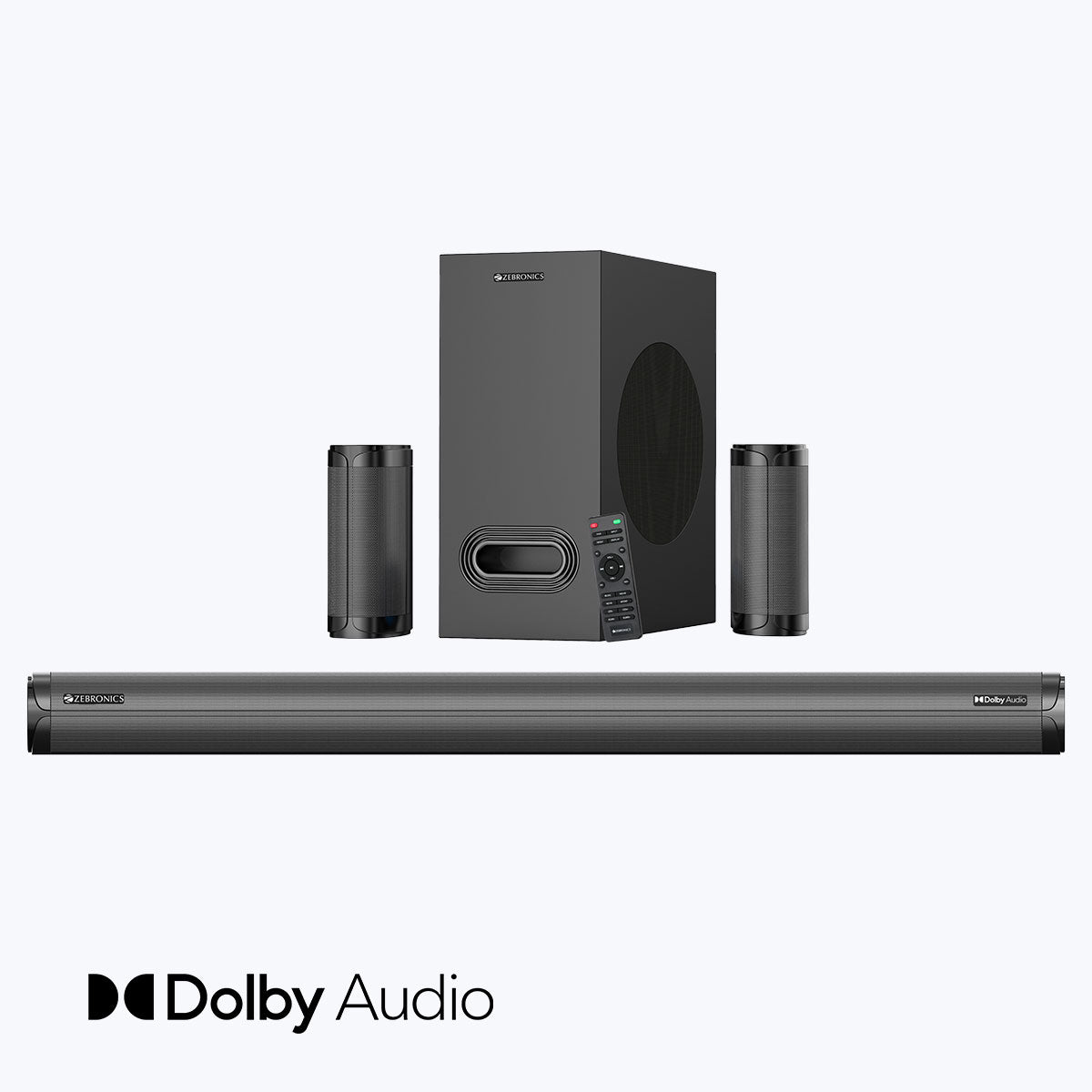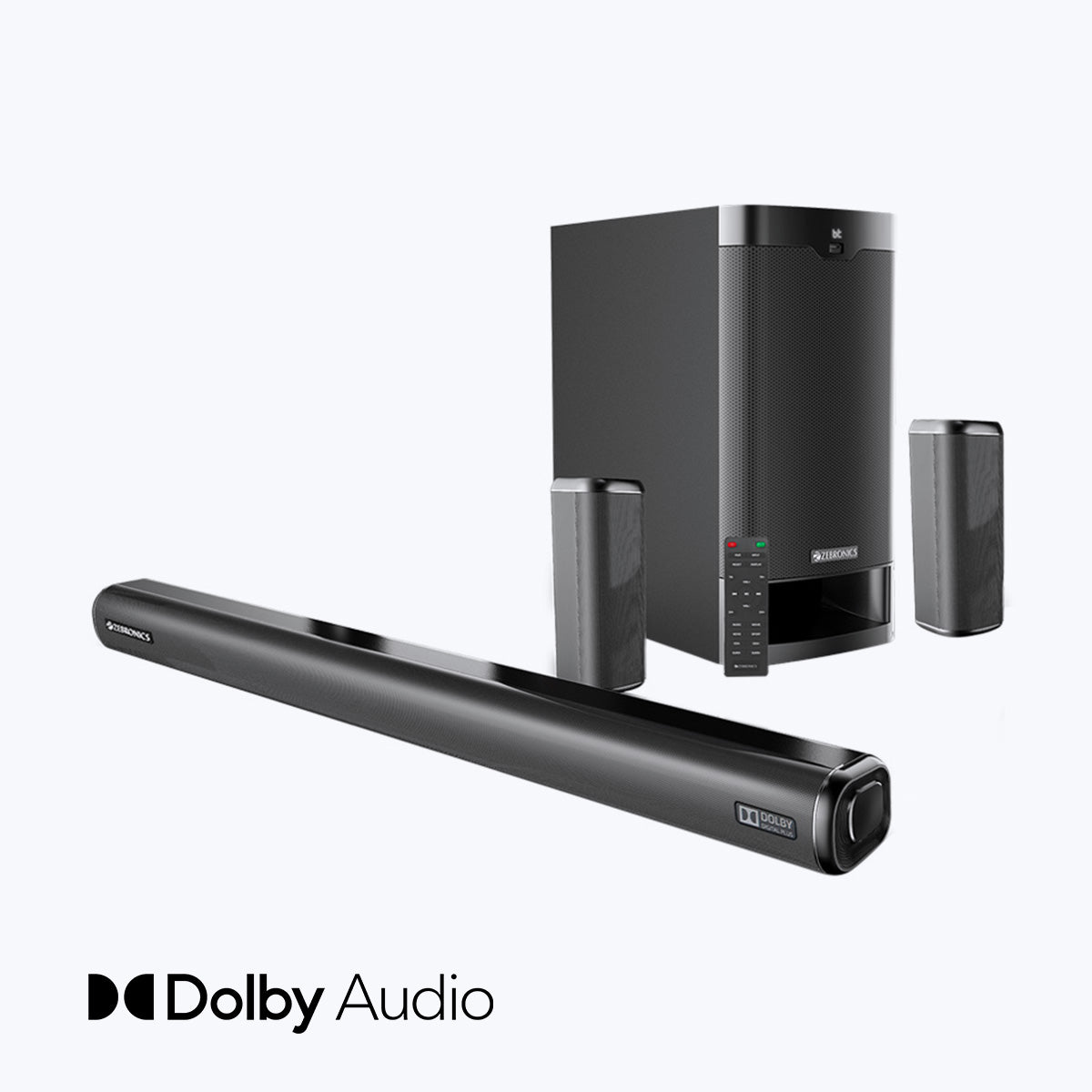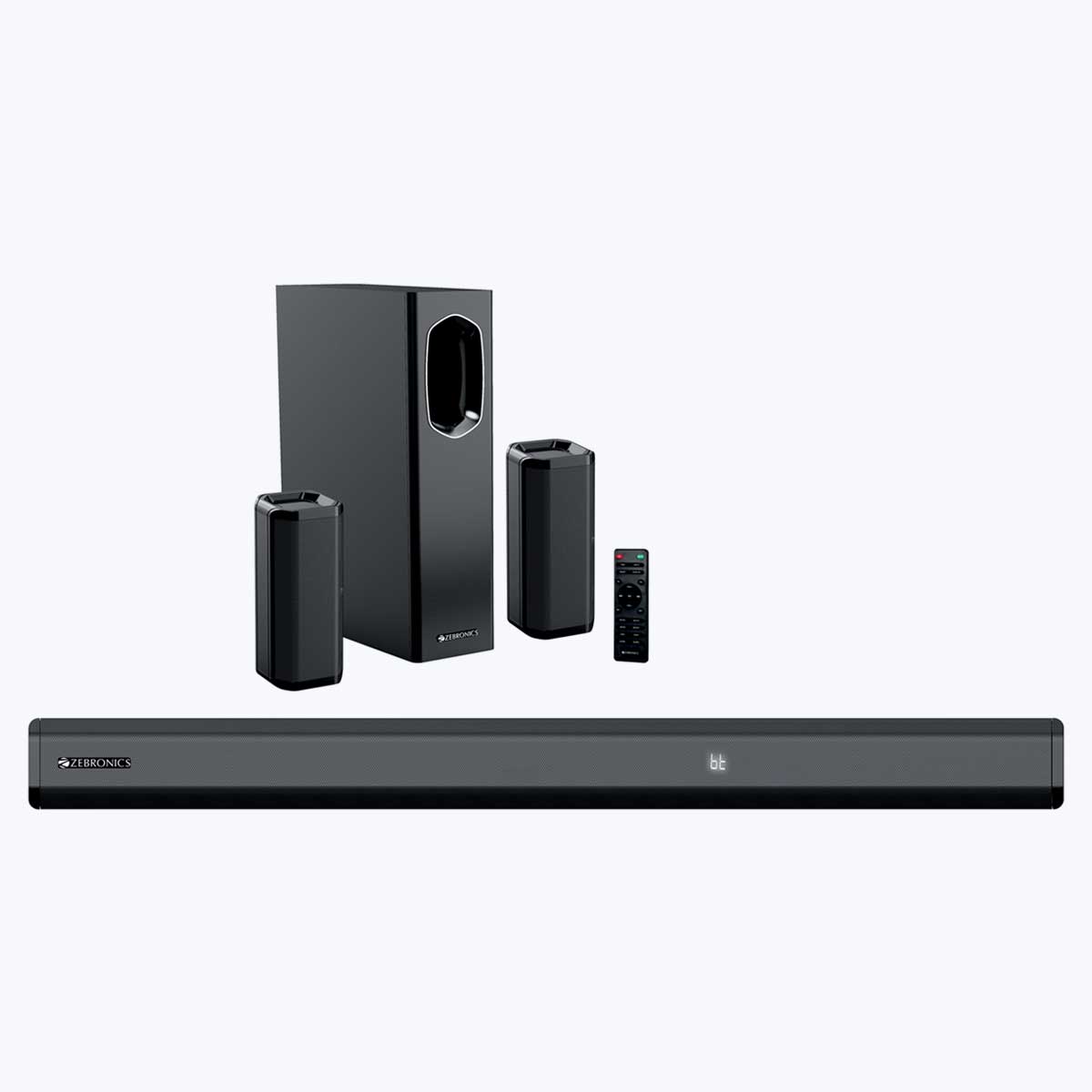 Soundbars with Wireless Subwoofer / Satellites

If you want the full surround sound experience and also want a hassle free placement of satellites/subwoofers without the mess of wires. We have got you covered with a wide variety of products
5.1.2 Ch | Dolby Atmos | 525W | Wireless Satellites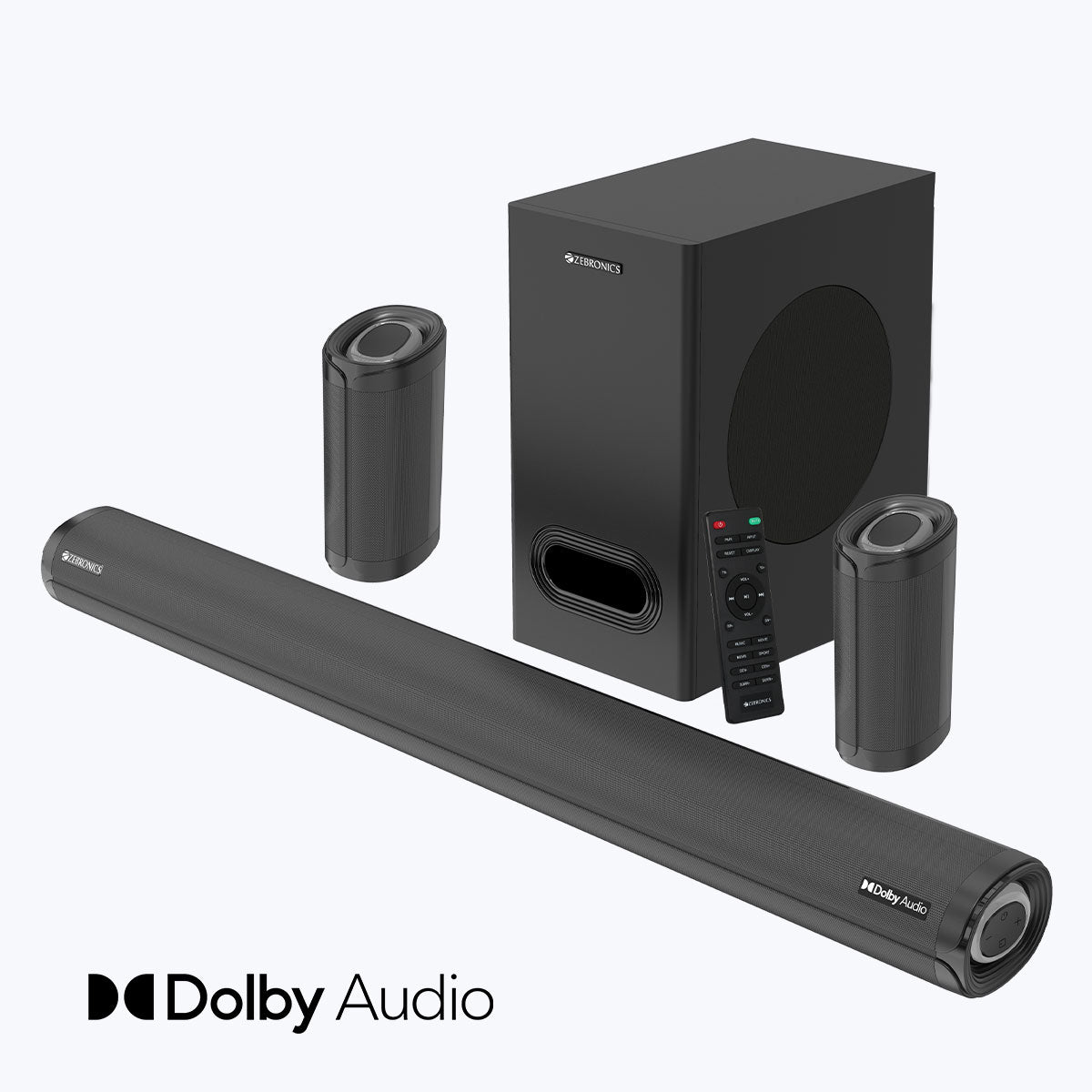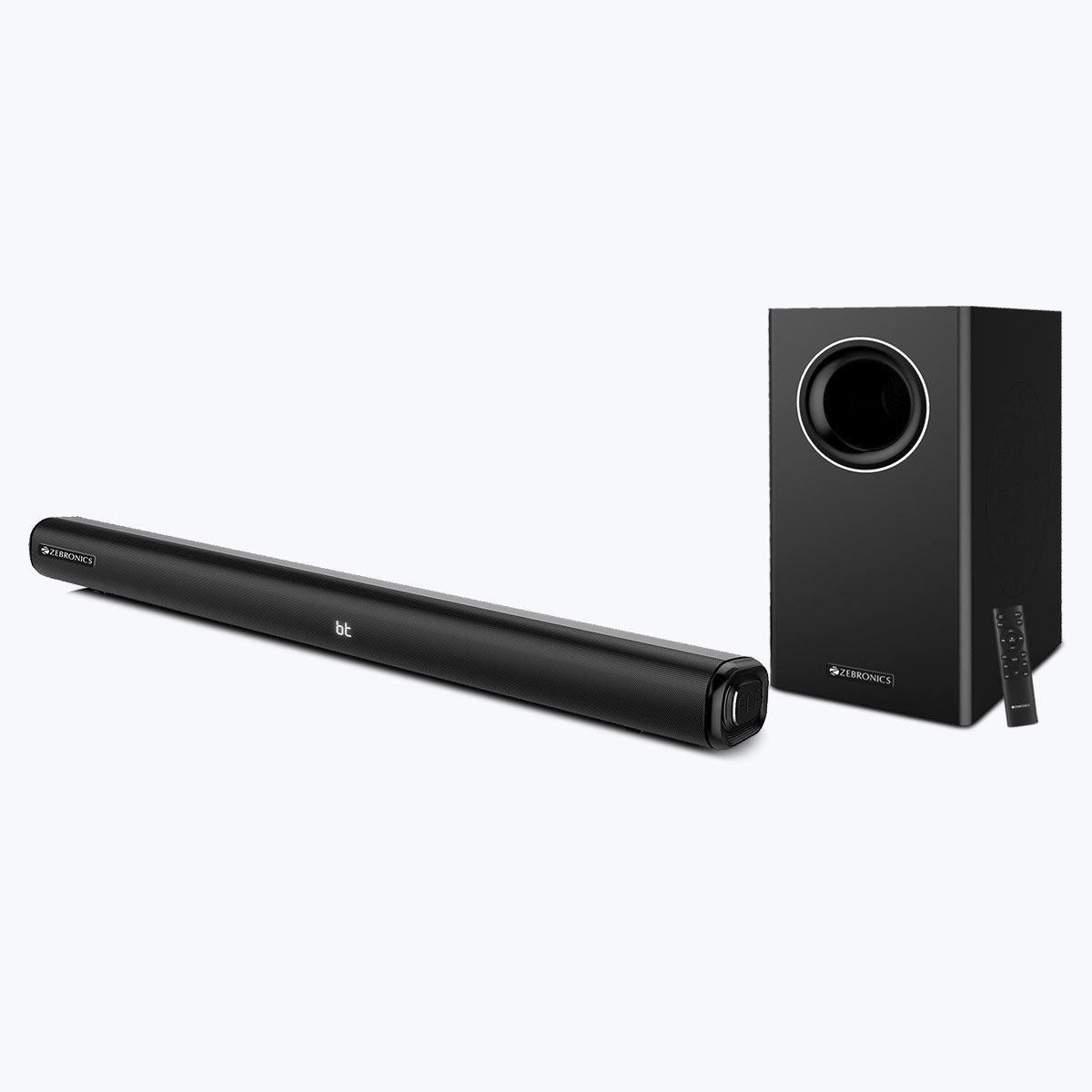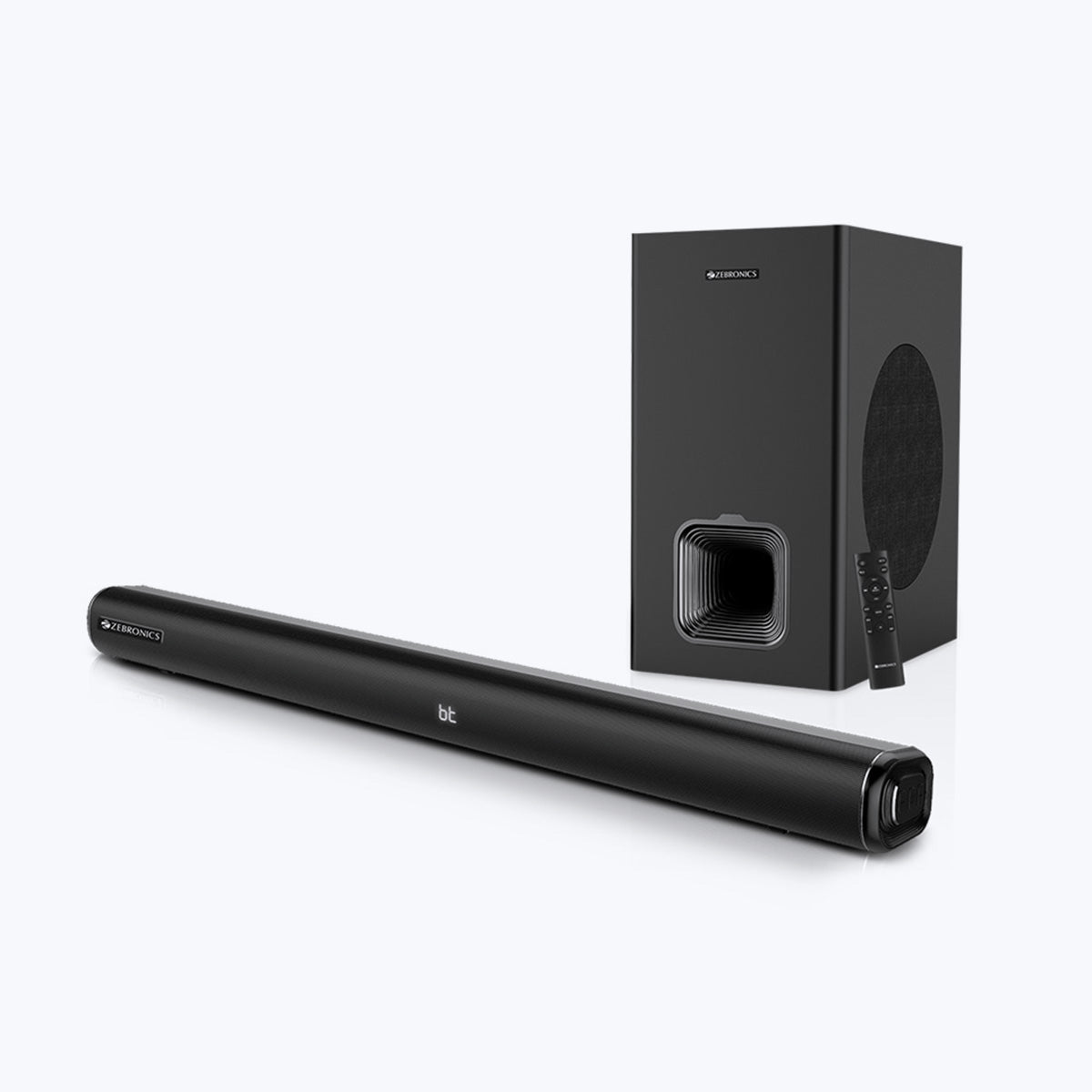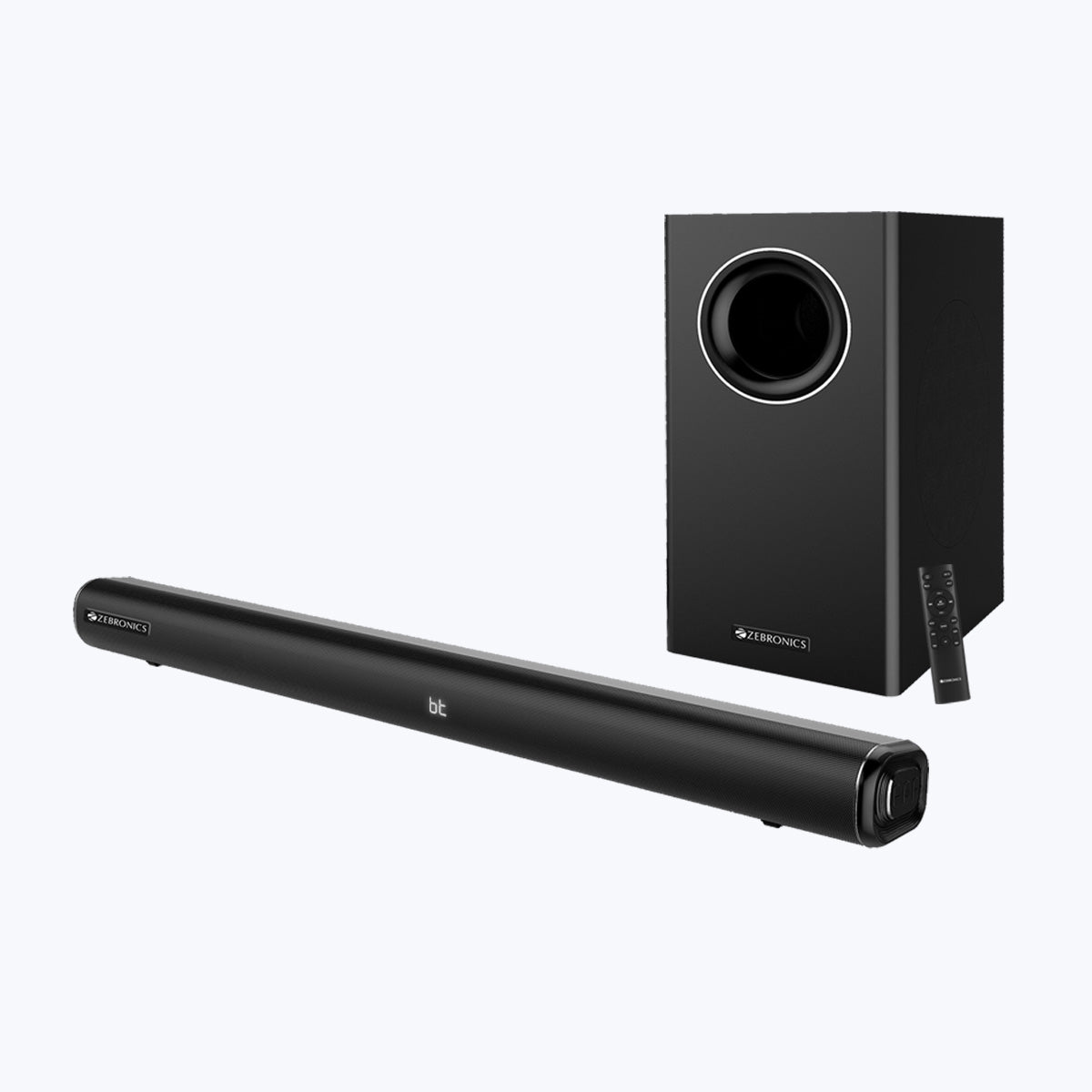 Compact soundbar

If you are tight on space near your TV then you should opt for compact soundbars. Zebronics has a good collection of compact soundbars. These soundbars are designed to give you the best listening experience without taking much space.
Single but powerful soundbars
Dont fret, if you dont like those bulky subwoofers in your living room or you simply dont have space to keep them. Zebronics has a wide range of single soundbars, from basic dual driver designs to high end with Dolby Atmos, we got it all covered. These soundbars comes with optimised design and special drivers to give you full range audio experience.

Great range of 2.1 Soundbars

If you want the OG soundbar experience with great audio and looks, then look no further than Zebronics vast range of 2.1 oundbar with excellent audio and features. These are great experience for your living room, whether you are watching a movie or listening to music.
Connectivity*
All of our soundbars are equipped with multi connectivity options. They come with wireless audio streaming feature, you can tream audio from your phone or tablet. Connectivity with TV is covered with HDMI ARC or Optical connections. The soundbars also comes with Aux input for analog audio input and USB port for pendrive support.
*Please check individual model features for various connectivity support.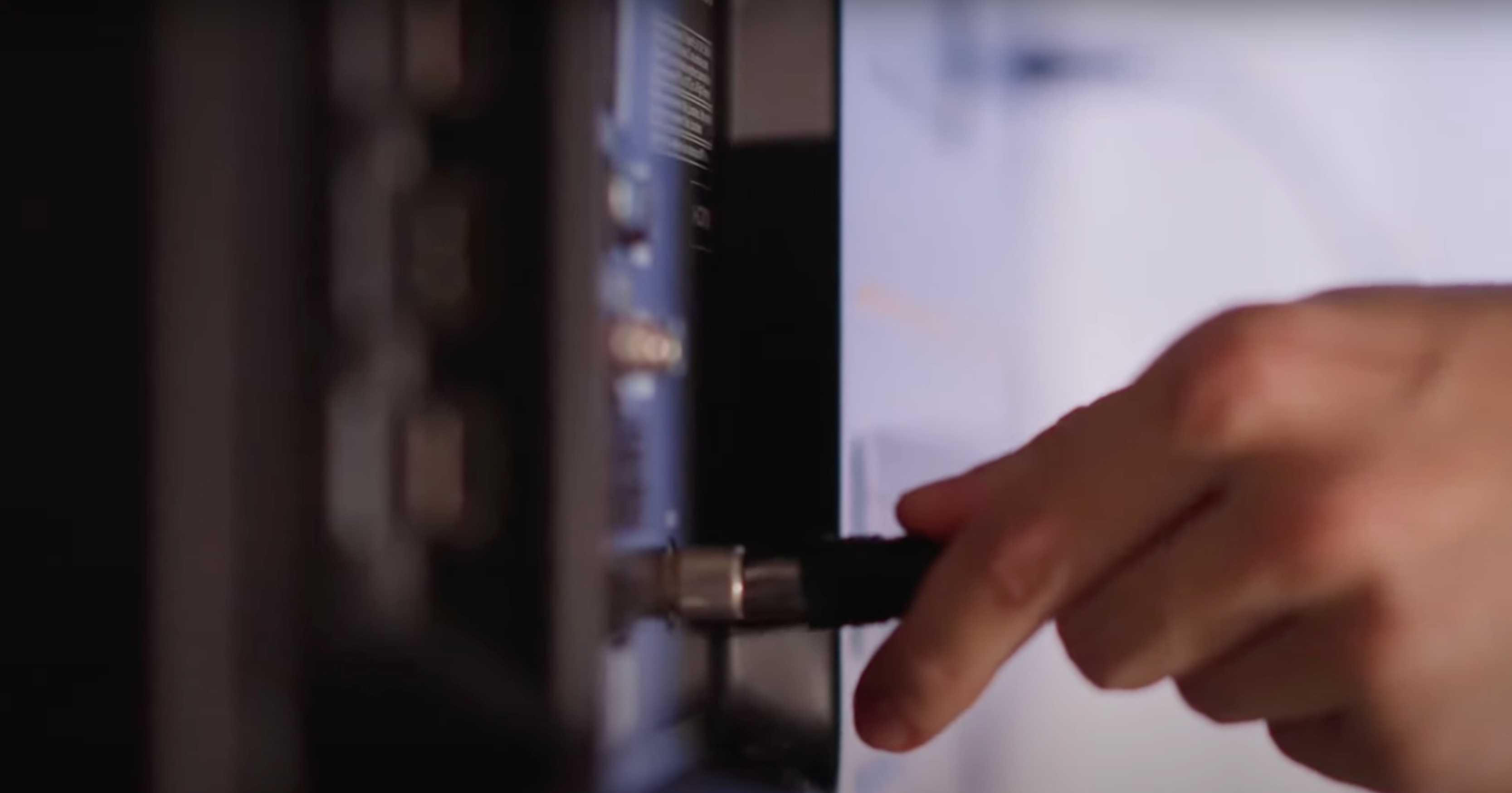 Soundbar initial setup/installation guide