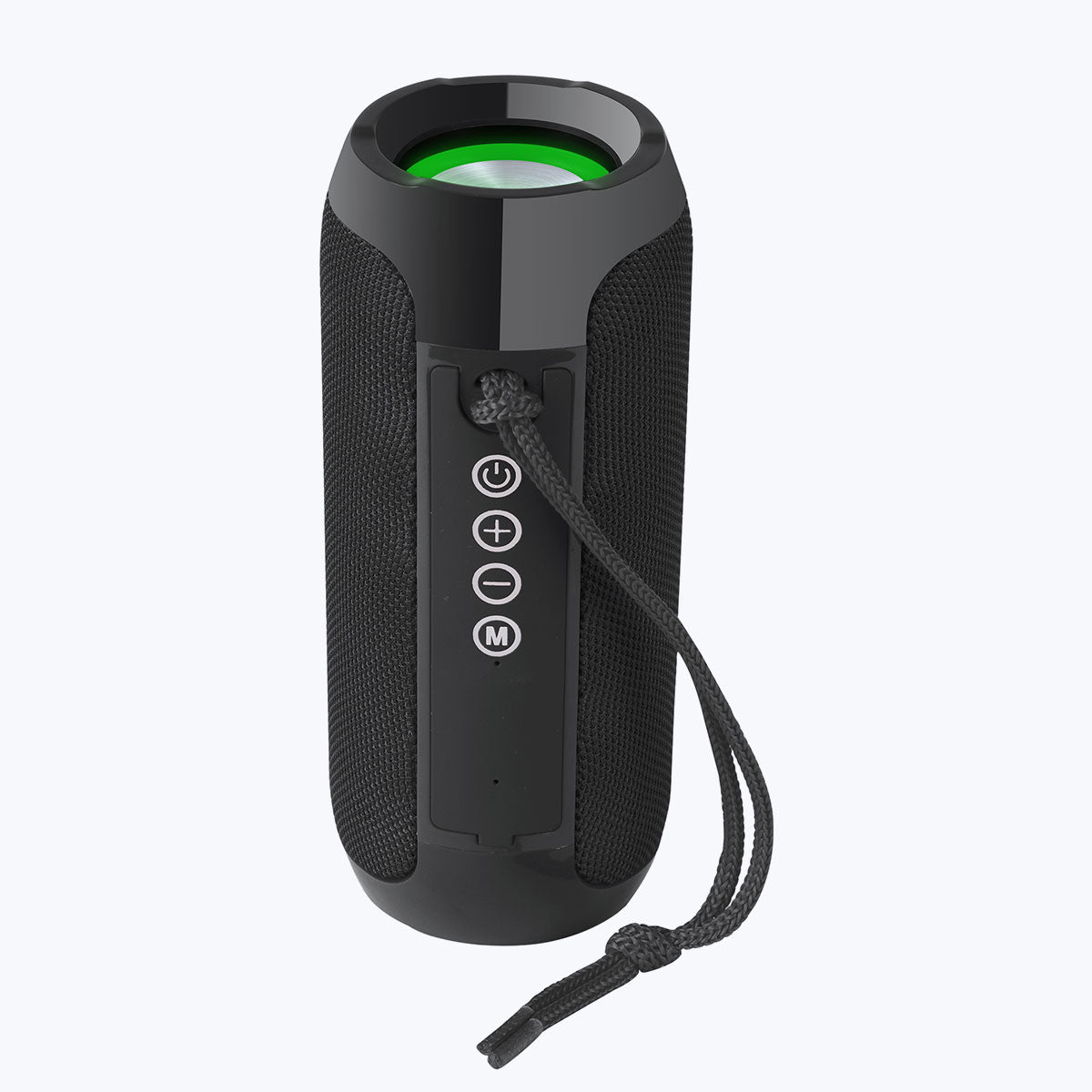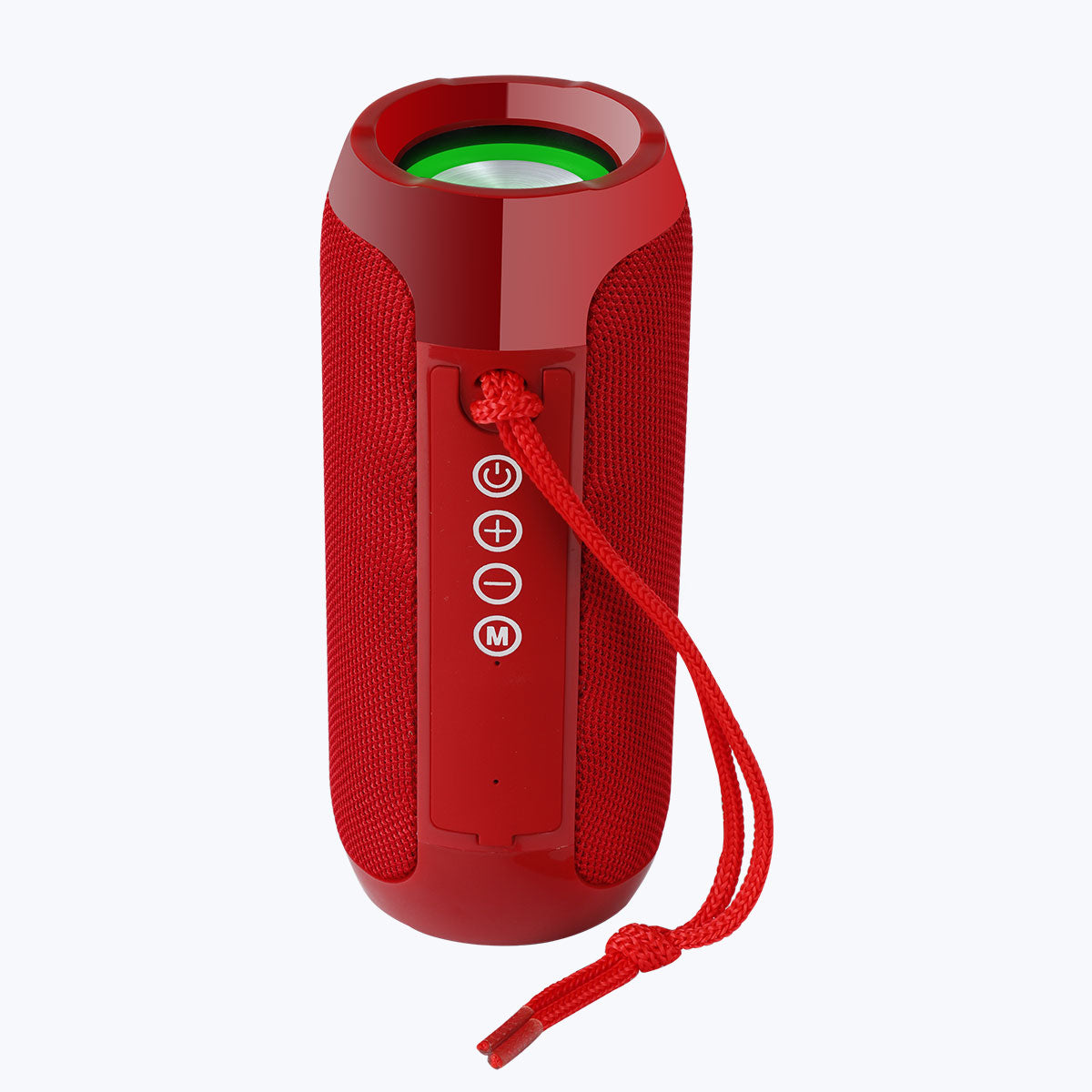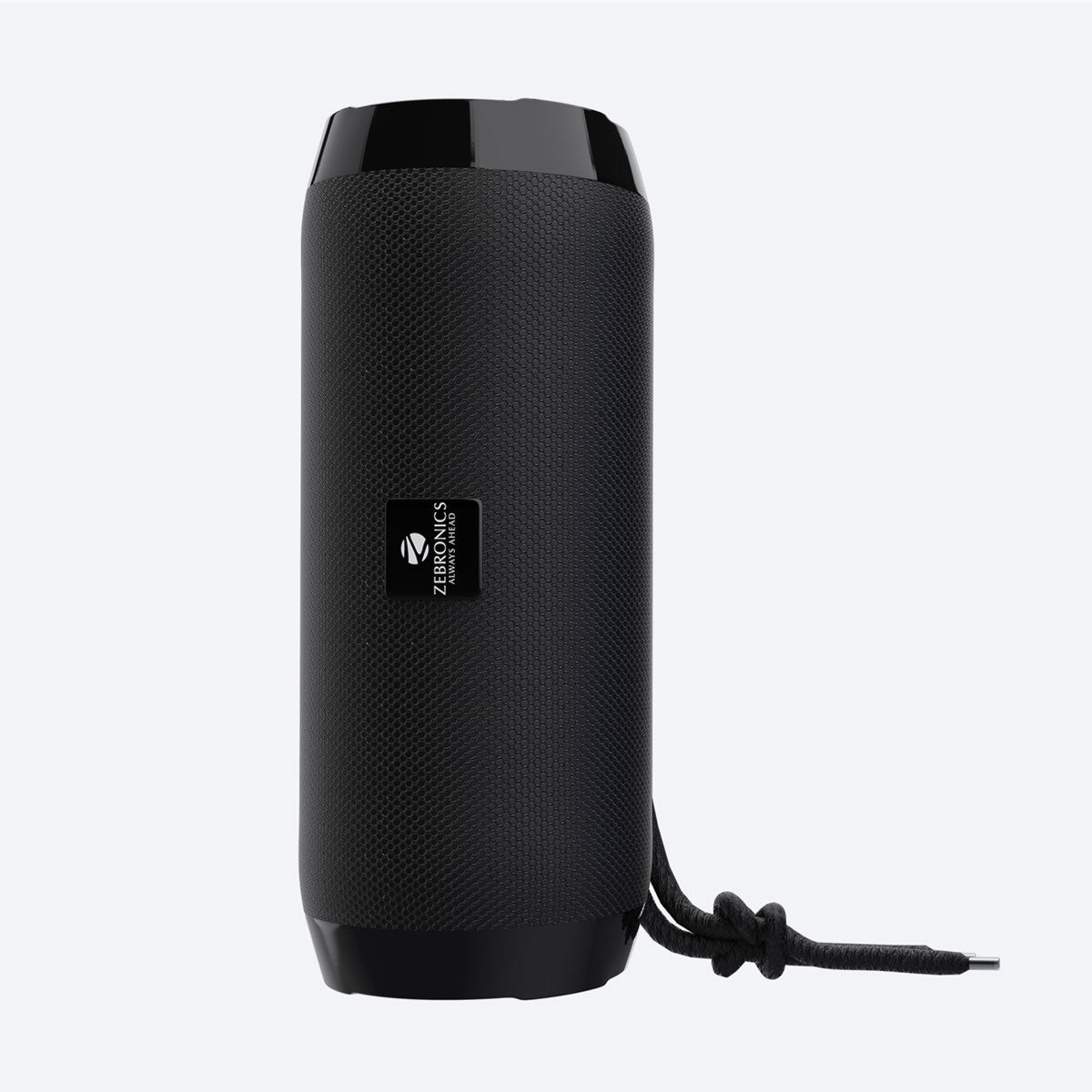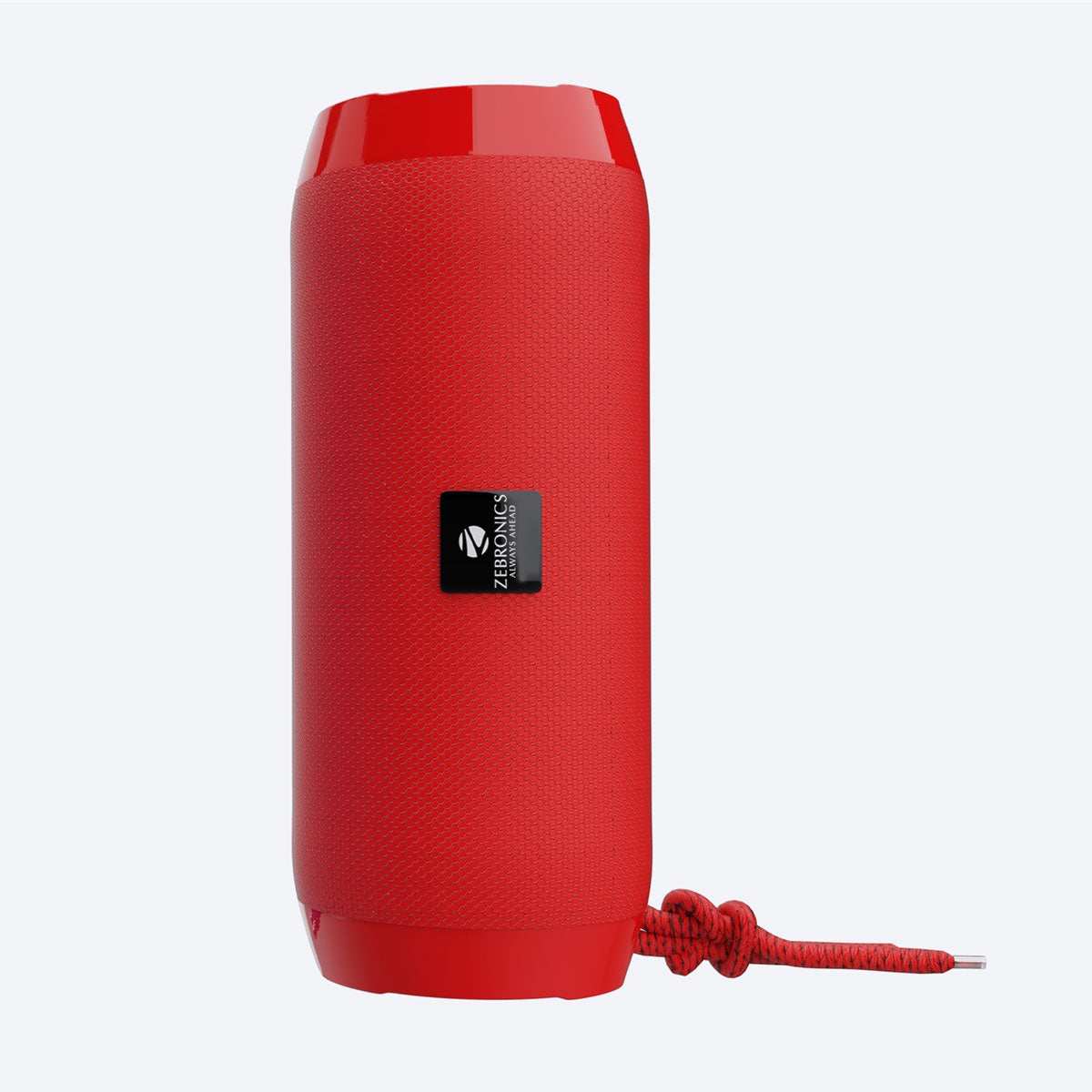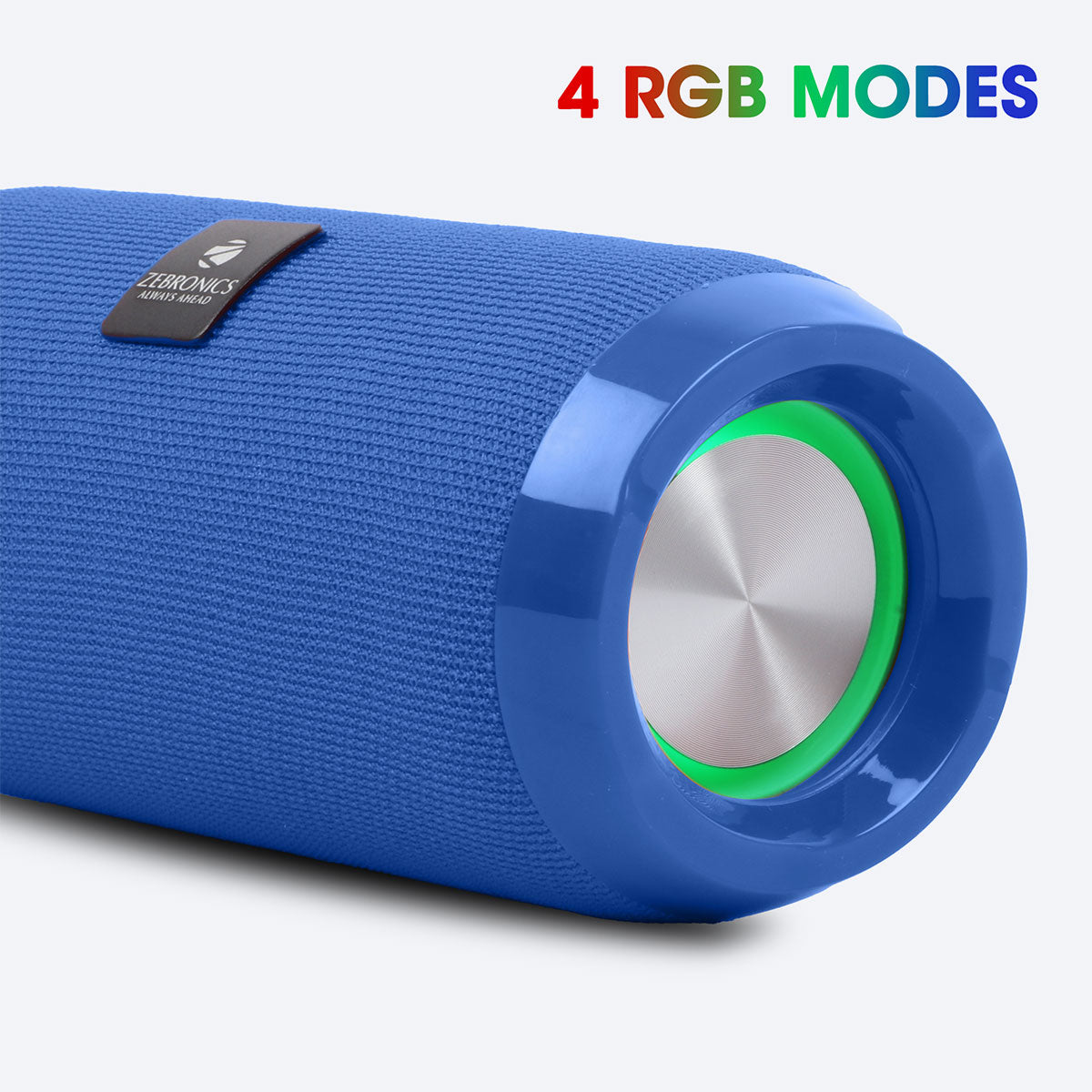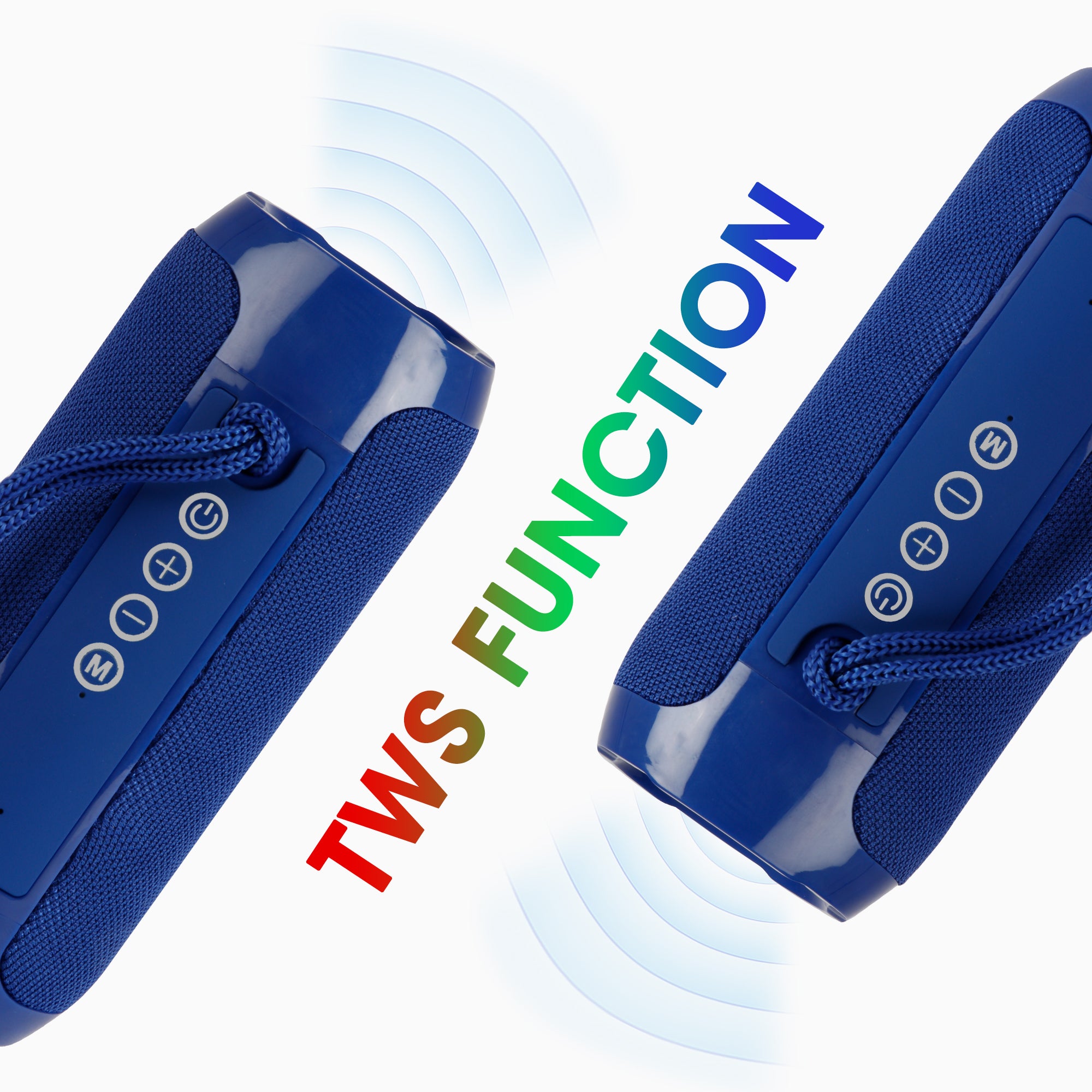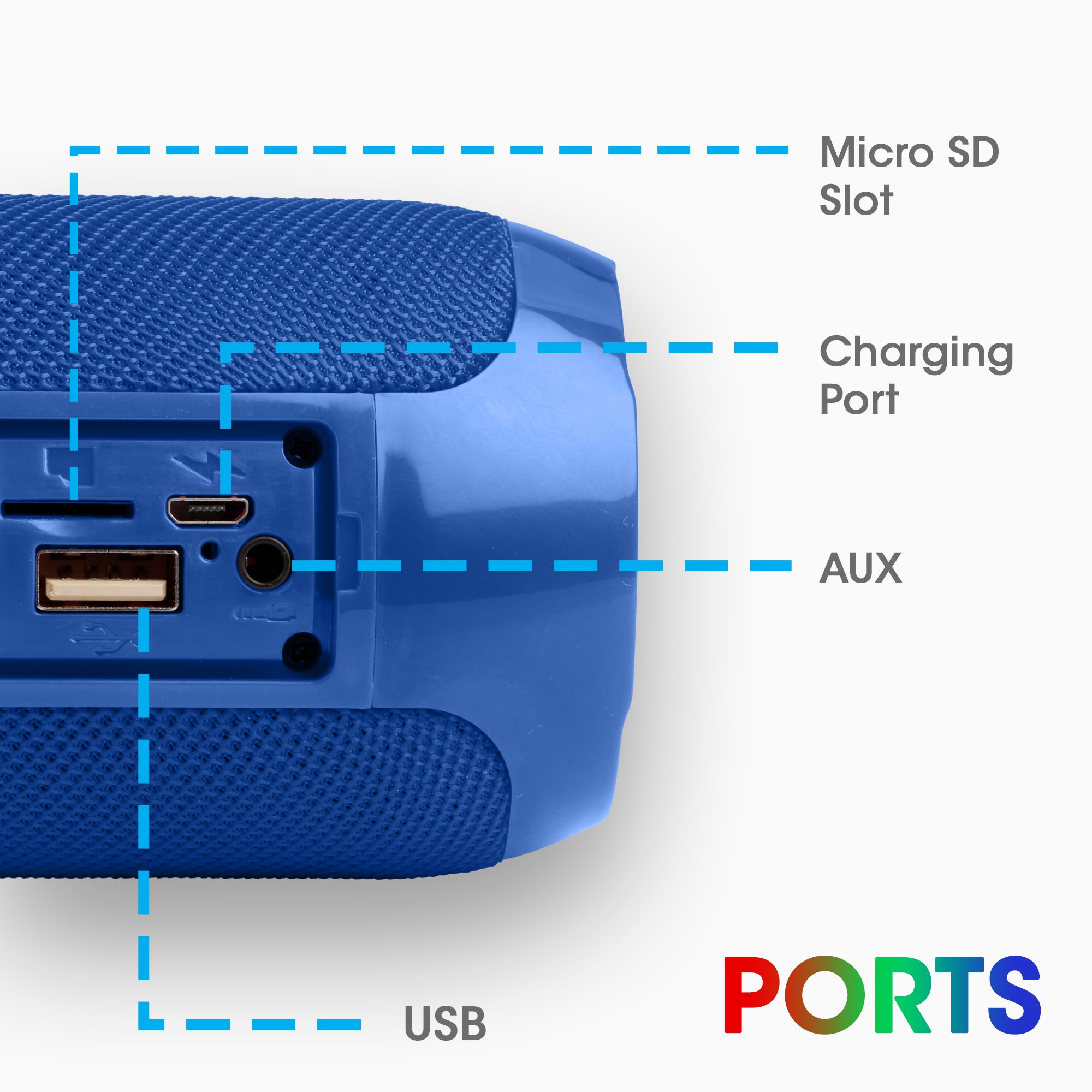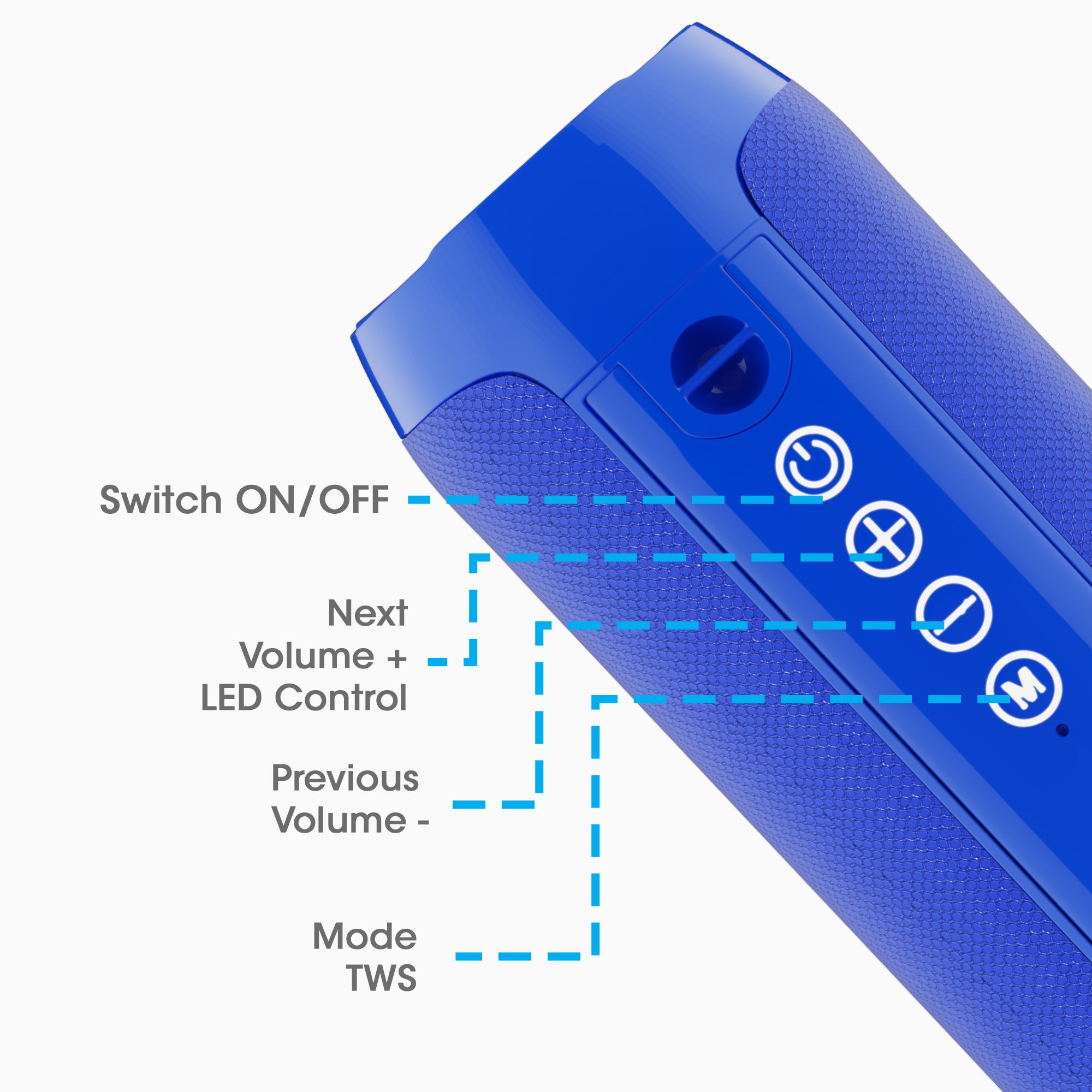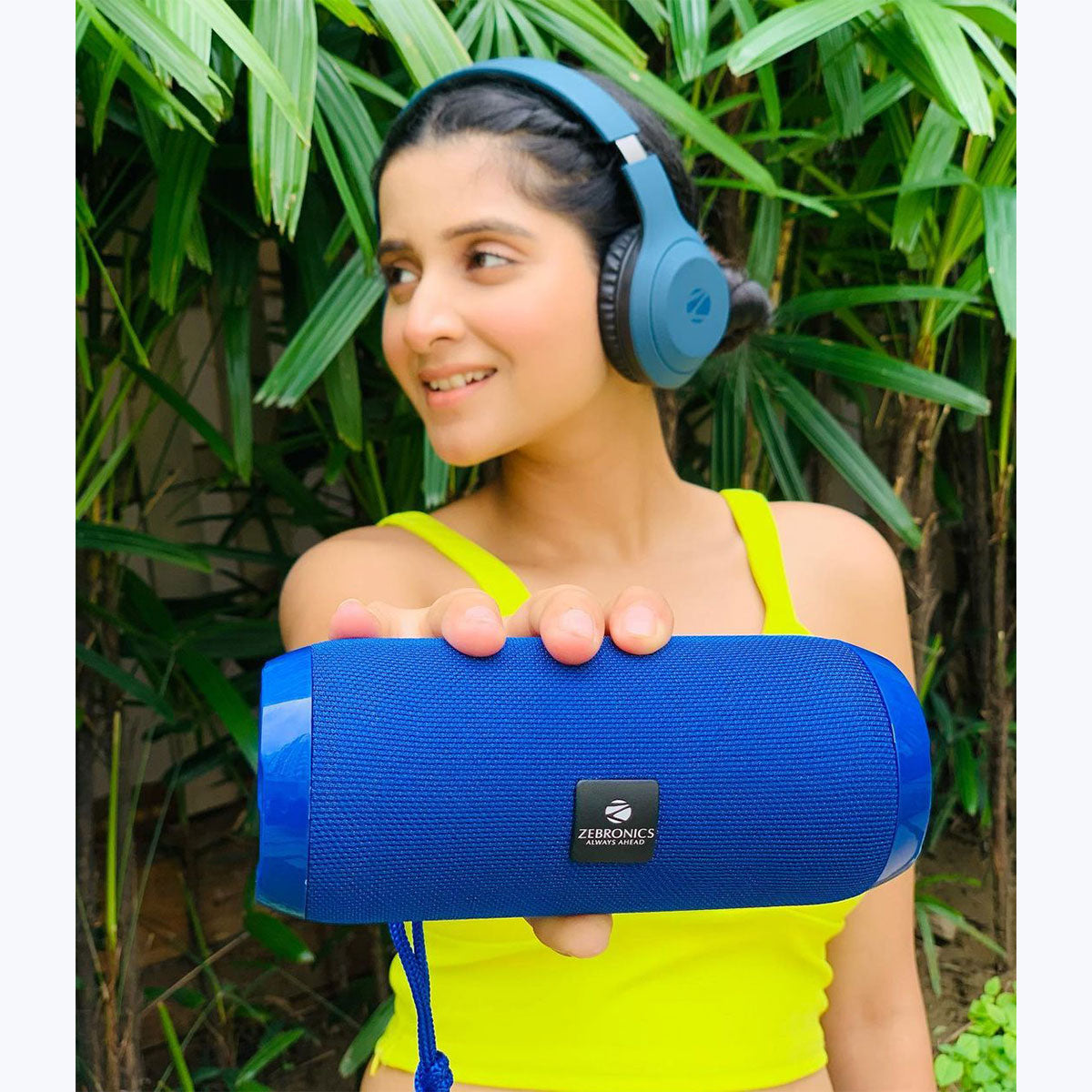 Zeb-Action (with RGB Lights)
---
Wireless portable speaker with fabric finish
RGB lights & 4 RGB Modes
Multi-connectivity options like BT, Micro SD Slot, AUX, USB
Has a call function and controls for media, volume
Built-in FM Radio
12 hours* of playback time
TWS function
Product Type: Wireless Speakers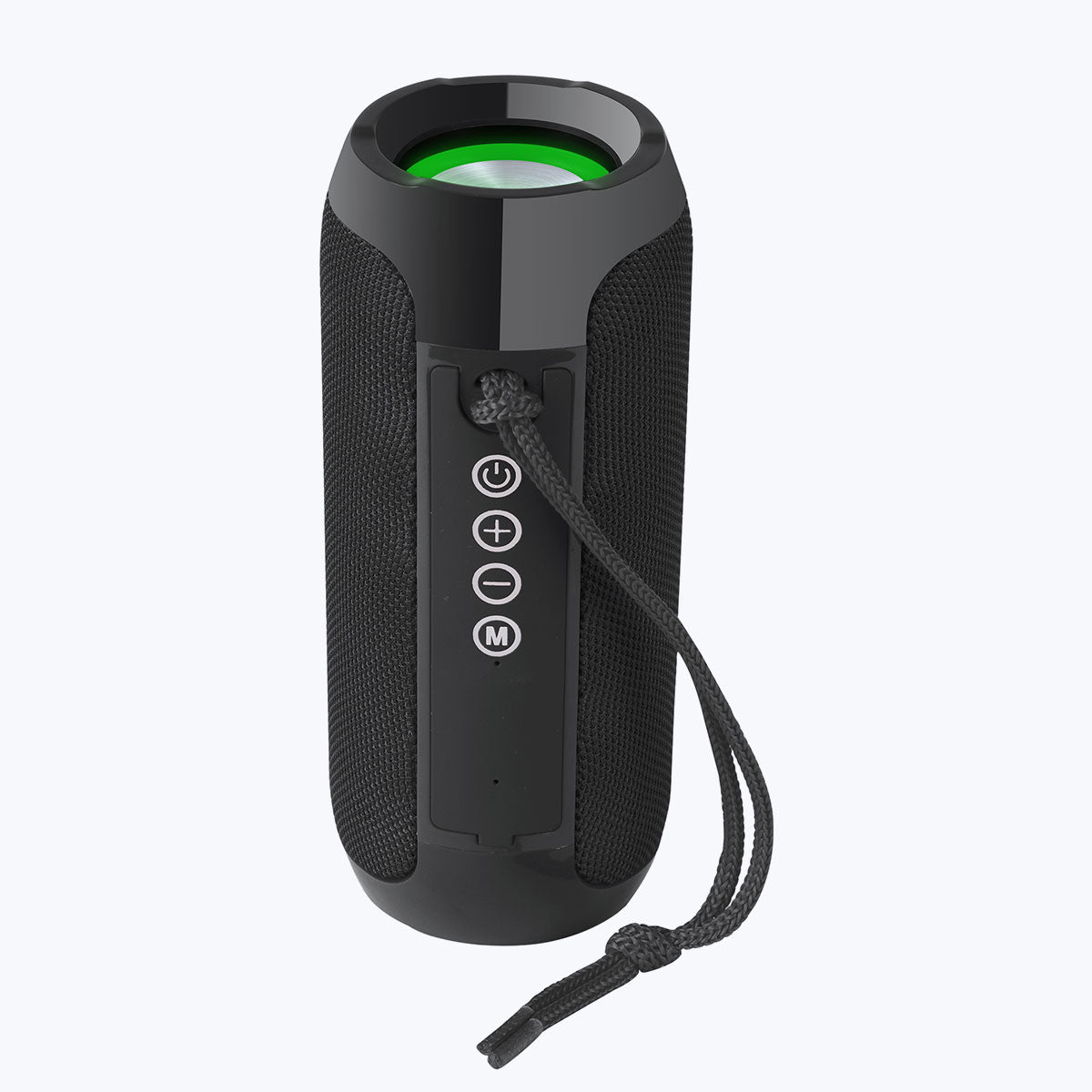 Zeb-Action is a wireless portable speaker that features a stylish fabric finish along with powerful audio delivery. Take your music wherever you go with the charm of RGB lights & 4 RGB Modes. The speaker has multi-connectivity options like BT, Micro SD Slot, AUX, USB. It comes with a call function along with controls for media, volume, and built-in FM Radio. Enjoy your music for longer as the speaker has 12 hours* of playback time. Magnify the audio experience by connecting two Zeb-Action speakers over 'TWS' to make it a party experience.


ZEB-Action portable BT speaker comes in a stylish and portable design that adds a splash of color and delivers powerful sound. Listen to your music for longer with up to 12 Hrs* of playback time in a fabric finish and RGB modes that elevate your audio experience.
Get the perfect blend of powerful sound along with the RGB light as the wireless speaker features 4 RGB modes that set the right party mood.
Magnify the sound experience by adding another ZEB-Action, as it comes with TWS function to enhance the sound experience.
The wireless portable speaker comes with multi-connectivity options like BT/ AUX/USB/ Mirco SD along with a built-in FM radio. The speaker also comes with controls for volume and media and has a call function button.
Features
| | |
| --- | --- |
|   | Wireless BT |
| | TWS Function |
| | Supports USB & mSD card |
| | Built-in FM Radio |
| | AUX Input |
| | Call Function |
| | Media / Volume control |
| | Built-in Rechargeable battery |
| | 4 RGB modes |
Specifications
 
Output power (RMS)

10W  (5W + 5W)



BT version

5.1



Driver size    

45mm x 2


Speaker impedance     

4Ω


Frequency response  

120Hz-20kHz


S/N Ratio

≥85dB



Separation

≥45dB


Max supported USB/mSD memory size

32GB



Supported audio formats

MP3



Charging time

5-6 H    



Playback time

12 H*    



Product dimension (Dia x H)

68 x 160 mm



Package dimension (W x D x H)

765 x 74.5 x 165 mm



Net. weight

384g



Country of Origin
China




Package Contents



Speaker

1 unit



Charging  cable

1 unit



User Manual

1 unit









*at 50% volume