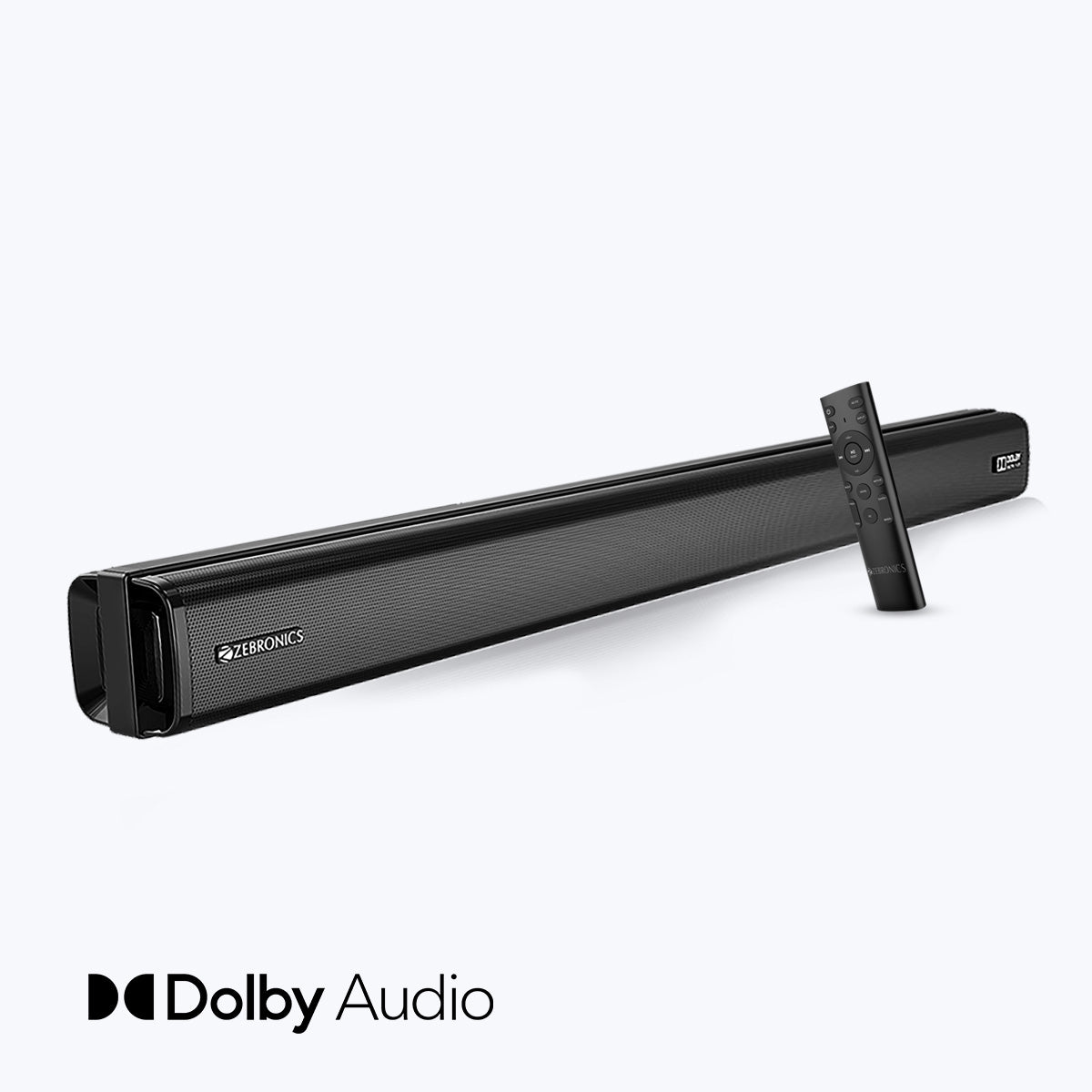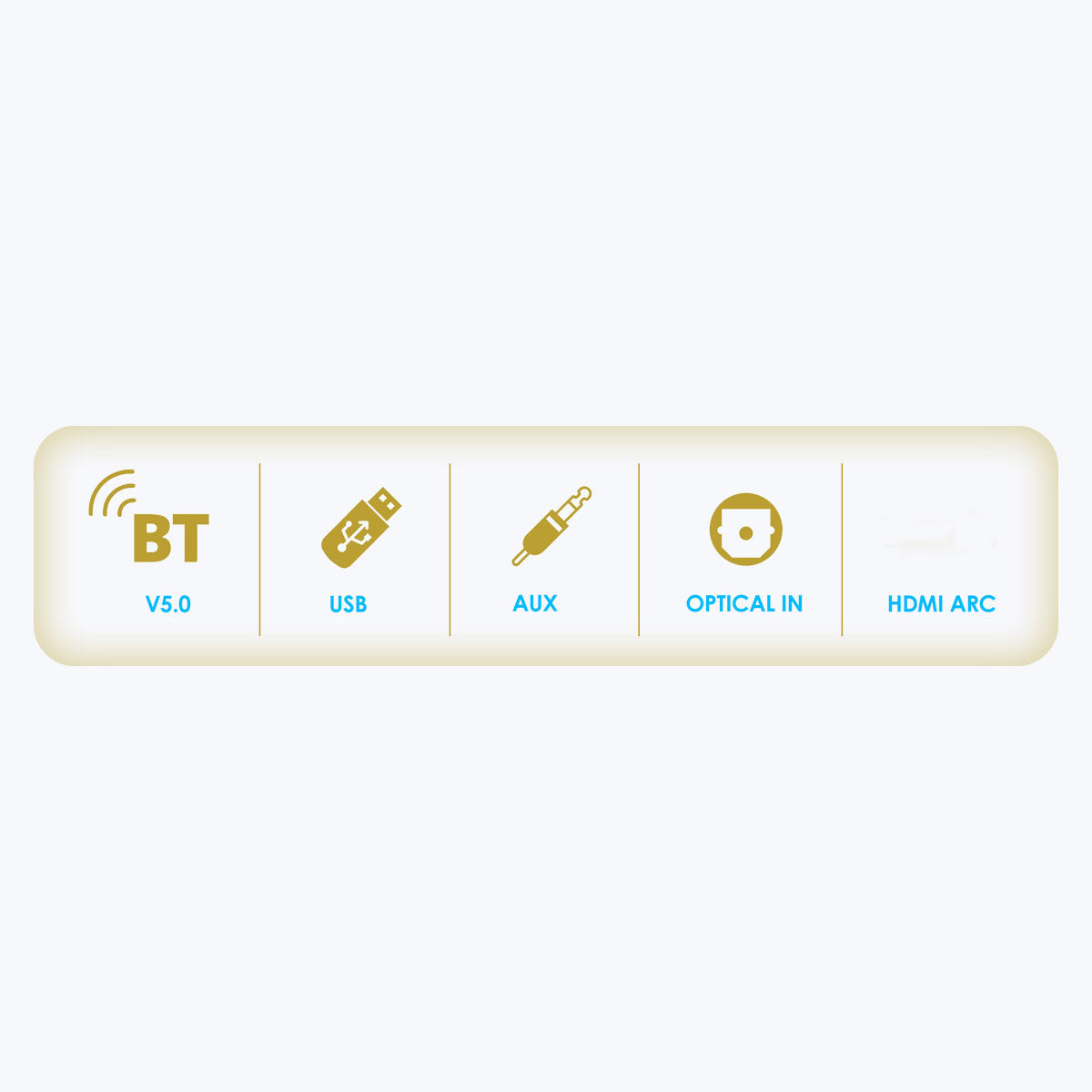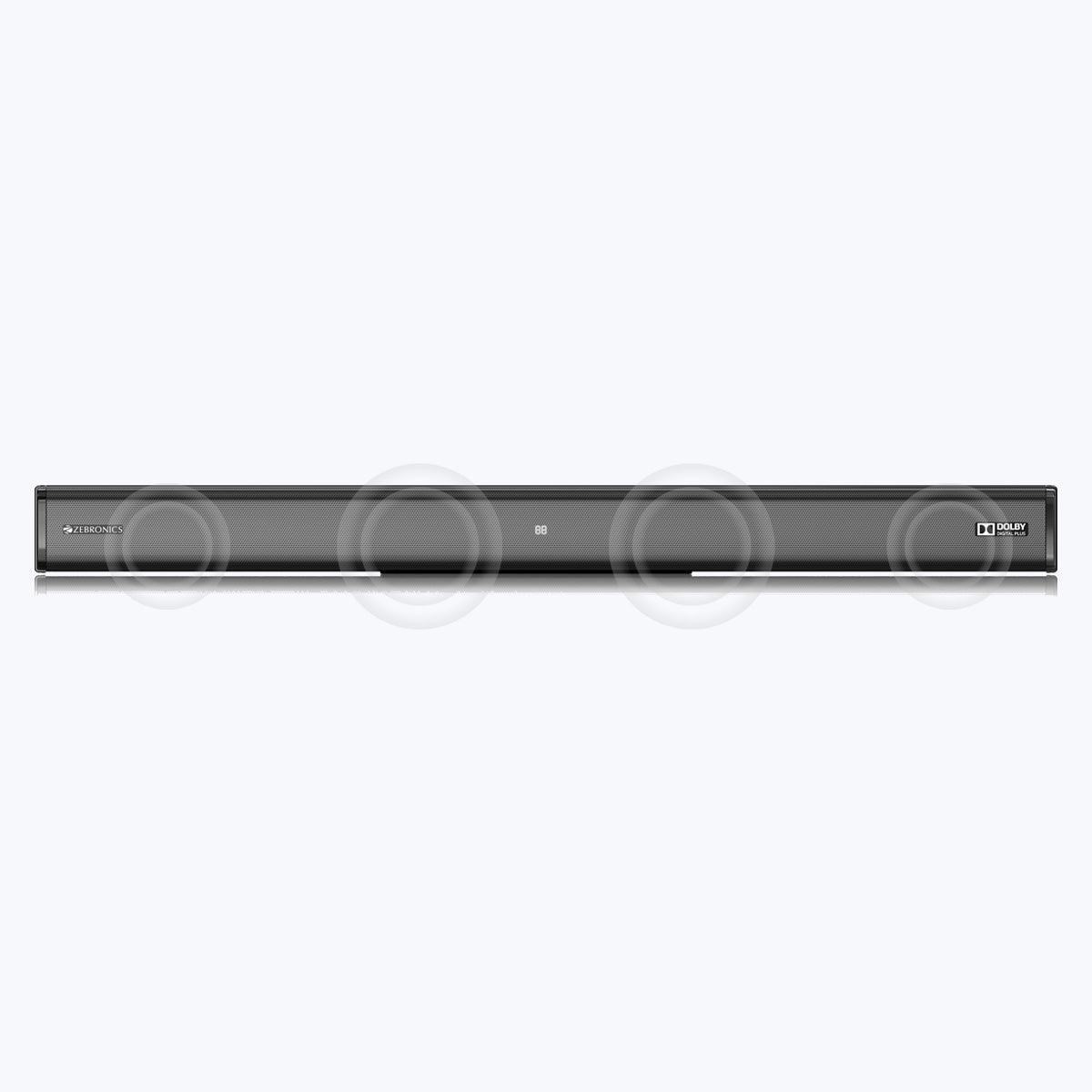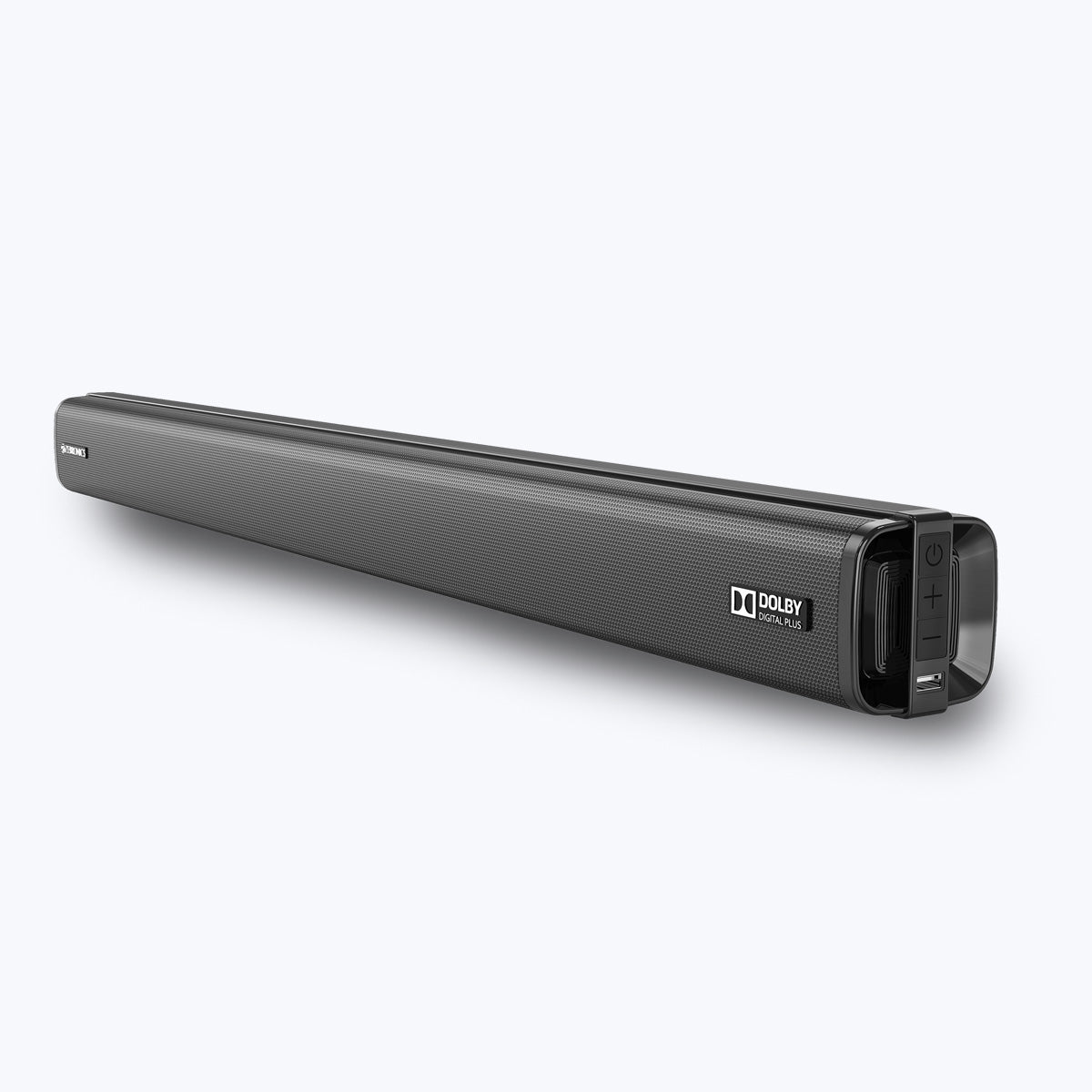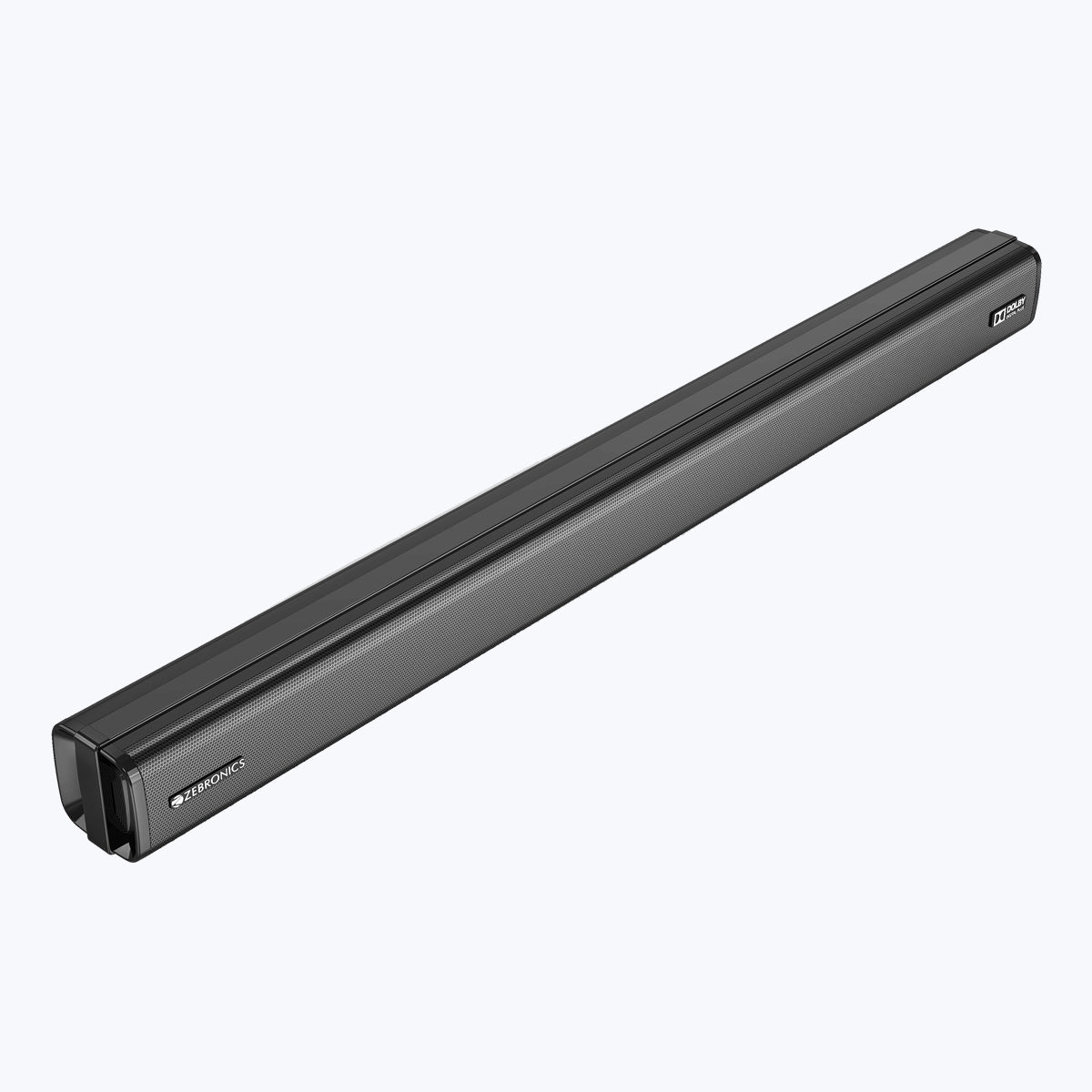 Zeb-Juke Bar 3800 Pro Dolby
---
2.0 Channel Soundbar
Dolby Audio
Wireless BT/USB/AUX/Optical IN/HDMI (ARC)
Quad drives
Remote control
LED display
Wall mountable
Volume/media control
Product Type: Soundbar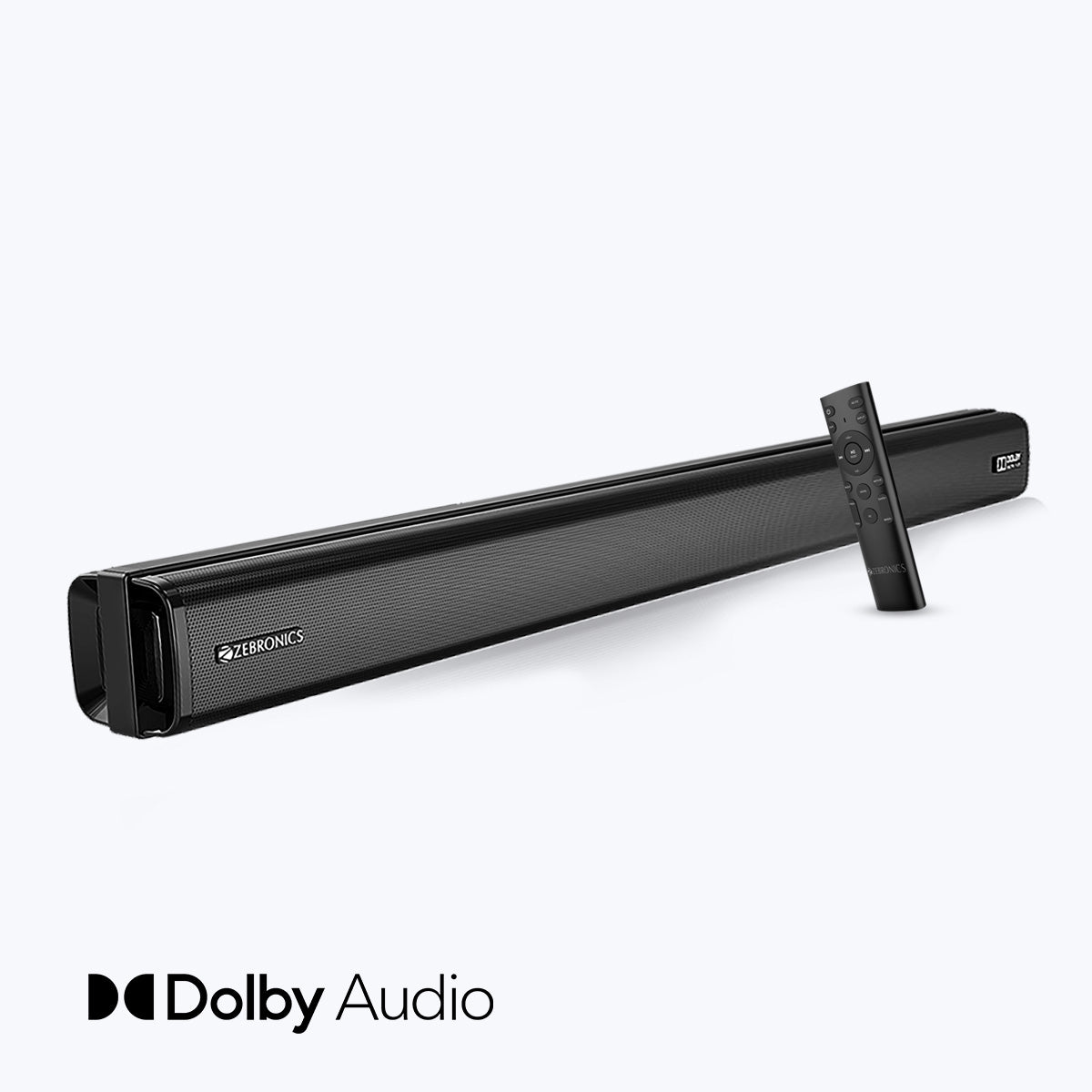 Powerful Sound

Enjoy an immersive cinematic experience with ZEB-Juke Bar 3800 Pro Dolby at home. Its a single yet powerful soundbar which is powered by quad high fidelity drivers. Dial up the impact of your entertainment with the enhanced sound of Dolby Audio. It delivers crystal clarity, easy-to-hear dialogue, great detail, and realistic surround sound to make the entertainment you love even better.

Multiple Connectivity

The ZEB-Juke Bar 3800 Pro Dolby soundbar comes with all the connectivity options which you will need. You can connect your TV with HDMI ARC or Optical input. Stream music wirelessly from your smartphone with the BT v5.0, it also comes with USB port to directly connect your pendrive. It also has Aux input for connecting any device with 3.5mm stereo cable.

Fully functional remote

The soundbar comes with a sleek remote control. Sit back, relax and take control of your entertainment at the press of a button on the remote.>
Features
| | |
| --- | --- |
| | 2.0 Channel Soundbar |
| | Wireless BT/USB/AUX/Optical IN/HDMI (ARC) |
| | Quad drives |
| | Remote control |
| | LED display |
| | Wall mountable |
| | Dolby Audio |
| | Volume/media control |


Specifications
| | | |
| --- | --- | --- |
| | Output power (RMS) | 60 watts |
| | Driver size | 6.35cm x 4 |
| | Impedance | 3Ω |
| | Frequency response | 45Hz-20kHz |
| | S/N Ratio | ≥72dB |
| | Separation | ≥42dB |
| | File format support (USB) | MP3 (USB) |
| | Line input | 3.5mm, Optical IN, HDMI(ARC) |
| | Max. supported memory size (USB) | 32GB (USB) |
| | BT name | ZEB-JUKE BAR 3800 PRO DOLBY |
| | BT version | 5.0 |
| | Product dimension | 900 x 83 x 79 mm (W x D x H) |
| | Package dimension |  948 x 132 x 132 mm (W x D x H) |
| | Net. Weight | 3.7 kg |
| | Country of Origin | China |
| | Package Contents | |
|   | Sound Bar | 1 unit |
| | Remote control | 1 unit |
| | Input cable | 1 unit |
| | Wall mount fasteners | 1 pair |
| | User manual | 1 unit |
| | | |
| --- | --- | --- |
| | Output power (RMS) | 60 watts |
| | Driver size | 6.35cm x 4 |
| | Impedance | 3Ω |
| | Frequency response | 45Hz-20kHz |
| | S/N Ratio | ≥72dB |
| | Separation | ≥42dB |
| | File format support (USB) | MP3 (USB) |
| | Line input | 3.5mm, Optical IN, HDMI(ARC) |
| | Max. supported memory size (USB) | 32GB (USB) |
| | BT name | ZEB-JUKE BAR 3800 PRO DOLBY |
| | BT version | 5.0 |
| | Product dimension | 900 x 83 x 79 mm (W x D x H) |
| | Package dimension |  948 x 132 x 132 mm (W x D x H) |
| | Net. Weight | 3.7 kg |
| | Country of Origin | China |
| | Package Contents | |
|   | Sound Bar | 1 unit |
| | Remote control | 1 unit |
| | Input cable | 1 unit |
| | Wall mount fasteners | 1 pair |
| | User manual | 1 unit |
| | | |
| --- | --- | --- |
| | Output power (RMS) | 60 watts |
| | Driver size | 6.35cm x 4 |
| | Impedance | 3Ω |
| | Frequency response | 45Hz-20kHz |
| | S/N Ratio | ≥72dB |
| | Separation | ≥42dB |
| | File format support (USB) | MP3 (USB) |
| | Line input | 3.5mm, Optical IN, HDMI(ARC) |
| | Max. supported memory size (USB) | 32GB (USB) |
| | BT name | ZEB-JUKE BAR 3800 PRO DOLBY |
| | BT version | 5.0 |
| | Product dimension | 900 x 83 x 79 mm (W x D x H) |
| | Package dimension |  948 x 132 x 132 mm (W x D x H) |
| | Net. Weight | 3.7 kg |
| | Country of Origin | China |
| | Package Contents | |
|   | Sound Bar | 1 unit |
| | Remote control | 1 unit |
| | Input cable | 1 unit |
| | Wall mount fasteners | 1 pair |
| | User manual | 1 unit |